Bulgarian designer Petar Petrov, born in Veliki Preslav, Bulgaria's historic capital, is part of the Eponine London team. The Duchess has been seen out and about in numerous designs by the luxury brand over the past few years. Most recently, she was spotted at the National Portrait Gallery in London on the occasion of the launch of the book "Hold Still: A Portrait of Our Nation in 2020", documenting the epidemic of COVID 19 in Great Britain in a bright red coat made by Petrov. She re-wore the same outfit for a visit to the Royal London Hospital. Queen Elizabeth II's granddaughter, Princess Eugenie of York, is also a fan of the luxury garments made by the hands of this 39-year-old talent.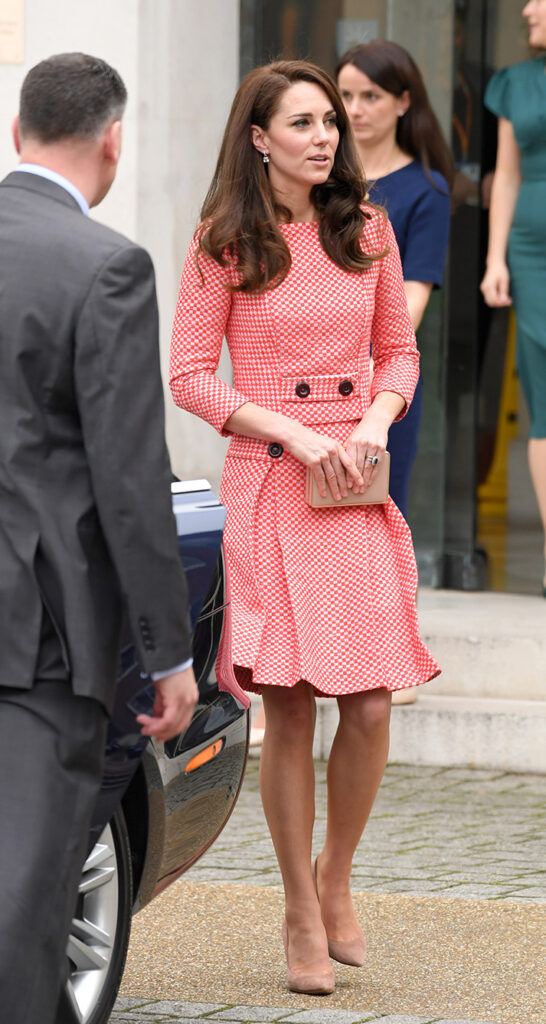 Peter Petrov has been with Eponine London since the brand's launch in 2011. He graduated from the Vocational School of Catering and Chemical Technology in Shumen, in northeast Bulgaria. "It is an honor and recognition for a graduate of the school to dress celebrities. He was very ambitious and proved to the world his vocation as a designer," said the school's headmaster Veselin Todorov. "I teach history, and I understand nothing of fashion. But the outfits for the Duchess are truly amazing."
The designer's sister, Stanimira Petrova, refused to share details on whether her brother has direct access to the Duchess. However, Petrov himself admitted in a Skype message to relatives that after the book launch outfit designed for Middleton, the company received 140 new orders, each of them with a price tag ranging from GBP 4,000 to 6,000.
From top student to top designer
Once the news about the former student's success in London reached his school in Shumen, Petrov's report card was swiftly discovered. The teachers, exactly as they remembered, found only excellent grades in it. Head of class Pepa Peeva remembers that her student always came to class with his meticulous drawings prepared well in advance. And in private conversations, he confided in her that he wanted to become a successful designer.
After graduation, the young designer started his career in Bulgaria's Black Sea capital, Varna. But destined for something bigger, Petrov eventually left Bulgaria, a country not necessarily known for high fashion. "Petar Petrov is one of the well-deserved points of pride of Bulgarian fashion design. He has his own very valuable interpretation of femininity and elegance, in which tradition and innovation correspond in an amazing and ultramodern way. This particularity explains Kate Middleton's appreciation of his craft," says Prof. Lyubomir Stoykov, Chairman of the Bulgarian Fashion Association.
Back in Veliki Preslav, Petrov's fellow citizens are not hiding their admiration either. "Appreciating Petar's achievements, I will personally propose to the Municipal Council of Veliki Preslav that he be named an honorary citizen," Alexander Gorchev, former mayor of Veliki Preslav, told us enthusiastically.
Despite his success on an international scale, Petrov still feels a deep connection to his Bulgarian roots. On one of his recent visits to the old capital, Petrov said that he loves to visit the antiquities and see the exhibits in the Archaeological Museum. He liked the idea of the museum management offering tourists the opportunity to dress up in royal robes and be photographed with jewelry and medieval weapons.
And, this summer, friends, and relatives are expecting him to spend his vacation with them again.