With some 6,000 years of history under its belt, Plovdiv, known as The City of the Seven Hills, is among the oldest continually inhabited European cities. These streets don't lie: the architectural evidence dating back to Thracian, Greek, Roman, Byzantine and Ottoman times is everywhere. And, back to modernity, the city is also served by an international airport. Before you book your ticket, here's another reason why visiting Plovdiv is a must: Its people.
People on Plovdiv
3Seas Europe asked five locals what makes Plovdiv such a special city. Read up.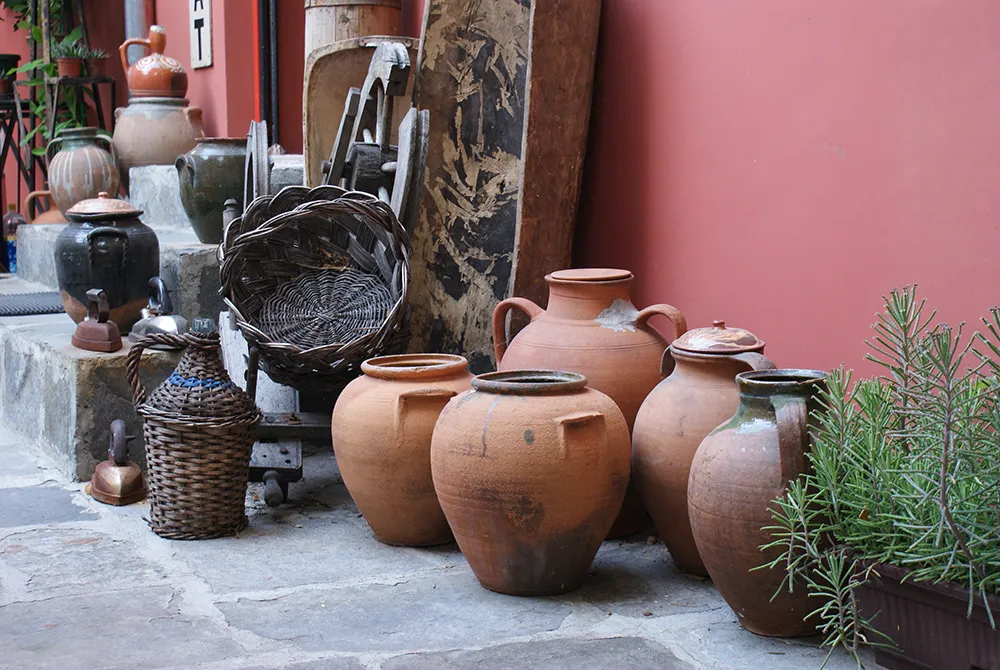 Alexander Sekulov, writer, the driving force behind "The King's Stables" and "The Rorschach Inkblot Test," two cult music clubs in Plovdiv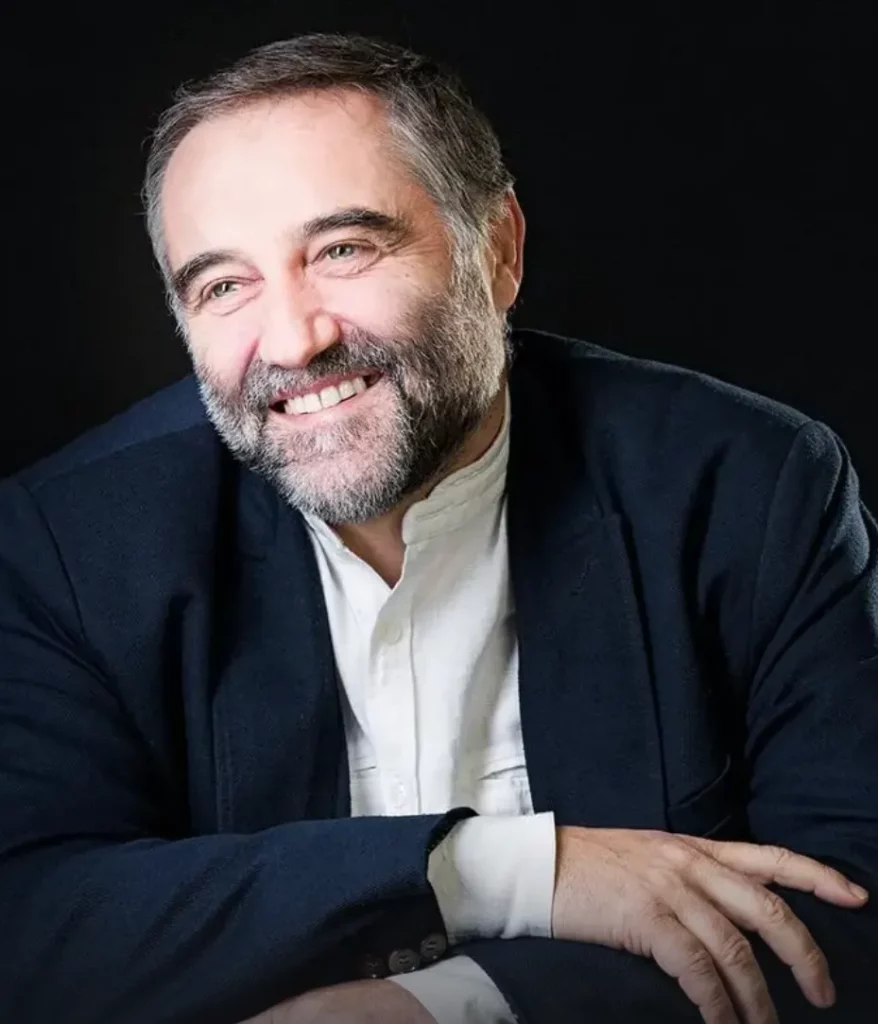 "What city is Plovdiv? A unique city with very strong character. For me, it is destiny. My father was born here; I was born here; my child was born here—a beautiful, antique city, not an unruly quarter somewhere in the Middle east. You know, Plovdiv has a very special time. One can feel how time passes. Or maybe there is no time at all. Not like in a huge megalopolis where the clocks turn very fast. Plovdiv is a southern city that has always been on the periphery of many empires, with a unique urban landscape. Truthfully, I never planned to live outside Plovdiv, even as a student at the University of Thessaloniki in Greece. I was invited to Sofia but didn't want to move there either. How could I leave such an amazing European city?
For me, Plovdiv is salvation, inspiration, and a place where one can still understand that one is a human. Here there is a rare combination between a river and seven vertical gardens, its hills. The city's architecture is unique, which by some miracle of fate, the previous regime did not destroy. In Plovdiv, you live among beauty that sways you. I hope Plovdiv will not become too touristy, like Venice. When a city is taken over by tourists, it begins to live for them. I prefer Plovdiv to live for the local people.
The true essence of a city is its emptiness, its empty streets, with slightly weathered facades. I like that the city has some degree of decay. Not shabby nor glitzy, but real and cozy. The city gives you the opportunity to be happy and eternal if you have the courage for it."
Dr. Evelina Zdravkova, Ph.D., University of Library Studies and Information Technologies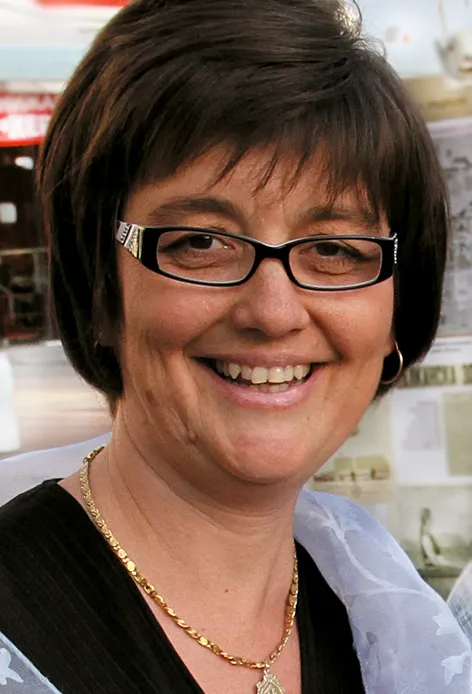 "Plovdiv is a mission for me. What makes it special are the people who create history. The city is deeply connected to the history of Bulgaria. It has pushed the development of our country. Today, the city is growing. It welcomes many enthusiastic young people from different parts of the world. Starting from history, going through nature, and ending with the artifacts that are constantly being restored to new life. If the people who continue to live in Plovdiv manage to preserve this spirit and pass it on to generations, the city has all the ingredients to become a truly European capital. Not just an administrative center but a city with a soul. A city that lives and creates.
Plovdiv captivated me when I first came here some 30 years ago. It was a dream that came true. Since then, whoever comes here, I ask them the same question. How much time you've got? We can walk anywhere from two hours to a month, and we won't be bored, I promise.
The renovated small Roman basilica is an important spot in our tour. Here, one can get immersed in the world of the Romans when Plovdiv was the capital of the Roman province of Thrace. You can't come to Plovdiv and not see the basilica because it's the old new brooch on our lapel.
The Old Town is a must, too, though I've noticed some scary new construction lately that is killing its charm. The three hills around it bring together the history of three eras: the Roman period, the Byzantine period when the fortress walls were discovered, and then the Ottoman period and the Bulgarian National Revival with its imposing architecture. The beauty of Plovdiv is not a local but a national jewel. Our city is the pearl of Bulgaria."
Iren Alexieva, assistant director, "N.O. Masalitinov" Drama Theatre
"I am a fourth-generation citizen of Plovdiv. My city is the spiritual capital of Bulgaria. It is also a free city. The people of Plovdiv are special. Here one feels protected. The small-town vanity is here, but it has some profound philosophical sense. Time moves differently here. You feel your ancestors differently. Archaeology certainly helps with that.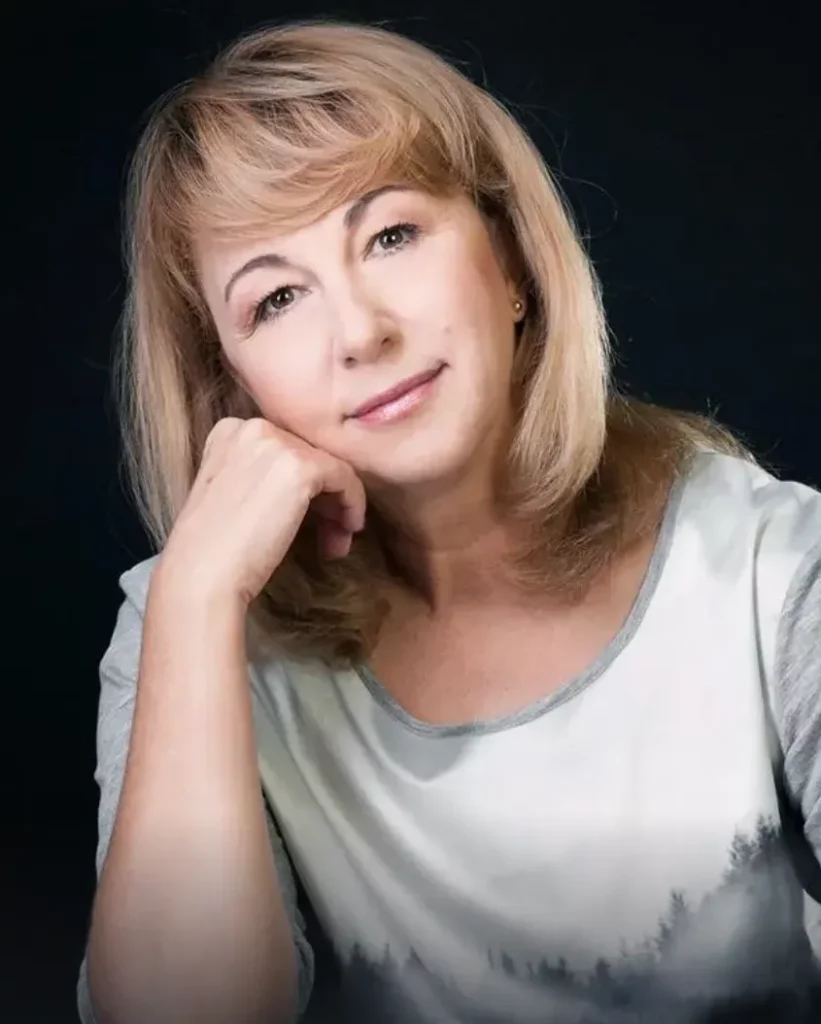 Many things happen easier in Plovdiv. I say it from experience. Plovdiv has a different energy. On my way from my place to the theatre where I work, I go through five centuries. It's only natural that this accumulation of history influences us. One always returns to Plovdiv with hope and aspiration. The city is like a magnet. It shelters all its artists, and it cares for them. It gives them the self-confidence to create. I have spoken to many people who have lived here. They admit to me that their best years were spent here. Plovdiv not only inspires you but also enchants you. It gives an atmosphere of peace and freedom to create.
My favorite places relate to different emotional impulses. Iconic places like the Ancient Theatre were rebuilt in the early 80s. Now I'm proud enough of the Episcopal Basilica, the largest early Christian temple in Bulgaria, which dates back to the mid-4th century AD. The main street, where the pulse of Plovdiv beats. The ancient Roman stadium. And the modern Kapana district, which is known as the district of creative indulgences. One of my favorite things to do is take in the summer night view from Nebet Teke Hill. This is a sacred place offering a unique view of Plovdiv."
Margaret Chongarova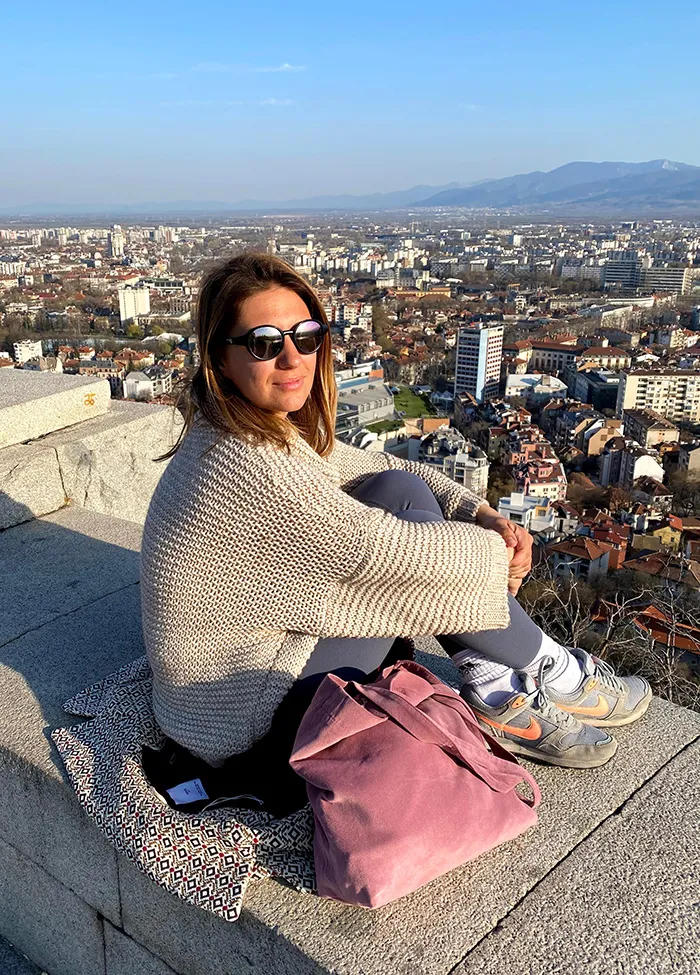 "Whenever I come back to Plovdiv after a trip, I feel especially strongly how every cell in my body starts to shift. It's like it's going back to the right place. It's a feeling you can't mistake for any other. Plovdiv brings me security and dressed in a benevolent character that I see on every corner in the trendy Kapana district, behind every Renaissance house in the Old Town, or whenever I climb one of its hills. I love the smell of linden after rain in June and the walks in the early morning when the city hasn't woken up yet. That's when I can abstract myself from the noise of the crowds and soak in the magic of all that Plovdiv is – home, history, beauty, and community.
When in Plovdiv, climb up Bunardzhik Hill to enjoy the sunset from there. There is no other place so special and harmonious for me. And find a minute to visit the LovePlovdiv shop. If you don't love Plovdiv yet, you can't help but fall in love after this."
Ivan Tropankev, journalist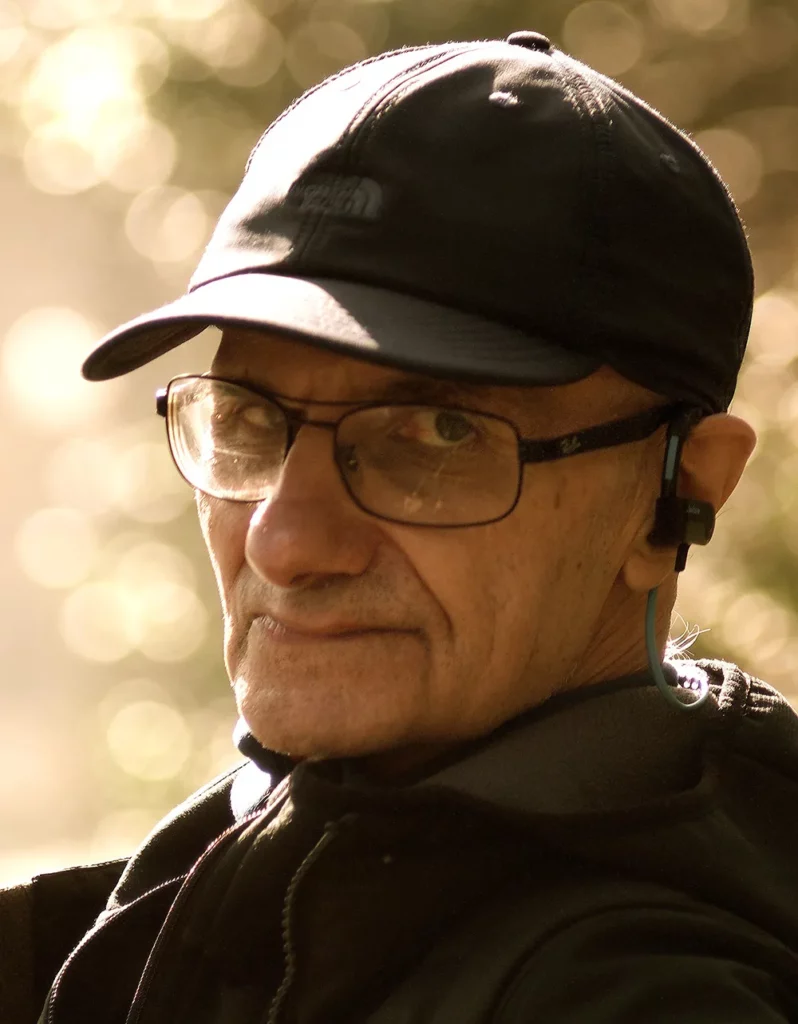 "My ancestors settled in Plovdiv a century and a half ago. They built a house, but in its place during the year of socialism, a housing cooperative was built. I still own an apartment in that building, although I have been living with my family in Sofia for thirty years. But Plovdiv is in the hearts of my whole family. Almost every weekend, some family member is walking around the city of hills, as they call Plovdiv. Every time the experience is different, there is always something new to see.
It is no coincidence that the city was named the European Capital of Culture in 2019, along with the Italian city of Matera. For more than half a century, work has been underway to restore and exhibit the city's thousand-year history. In the Old Town, one can visit the ancient theatre and stadium. Built on three neighboring hills, the Old Town offers a magnificent view of the central part of Plovdiv. Back then, the city attracted, among others, many Greeks, Jews, and Turks. The first Bulgarian nouveau riche also walked these streets. Museums, art galleries, restaurants, and coffee shops, you can find it all here in the Old Town. Plovdiv also boasts a small artisan quarter, with small restaurants that, like the Trastevere neighborhood of Rome or Montmartre in Paris, is bustling with life around the clock.
If you're planning on visiting our city, I know I'll see you again. Plovdiv is an old city that always changes. You'll just have to come back."