"Love may be warm, but thermal underwear is thermal underwear," says the slogan of the Czech brand Moira. It has come a long way in its existence. Although the main product is still functional sportswear and locally produced materials, it also offers designer garments – shirts, t-shirts, and even women's dresses. Moira uses its own thread, patented since its invention in 1996 under Moira TG 900.
Moira has long since stopped making "functional underwear" just for outdoor enthusiasts. You know, the one that wicks away moisture and keeps you warm even when it is wet outside. Professional cyclists, mountaineers, army special forces, and even polar explorers use clothing made with special synthetic Moira TG 900 fibers. The range includes thousands of pieces for men, women, and children in all colors and fits for different climates, plus the materials are constantly being improved.
Moira also expanded into the security business with even more varied products. In 2018, it began producing its bulletproof vests. These vests are used by the Czech police, the Czech army, and the US Federal Bureau of Investigation (FBI). In South America, they are used by the elite Colombian anti-drug unit, Gaulla. They are both bulletproof and also functional. So you are double-protected: from bullets and heat!
London-Prague-London: The Story of Anthonys
What do an Italian designer, British tradition, and a factory in Portugal have in common? They are all part of the Czech tailoring empire that steadily expands and aims to reclaim the British market.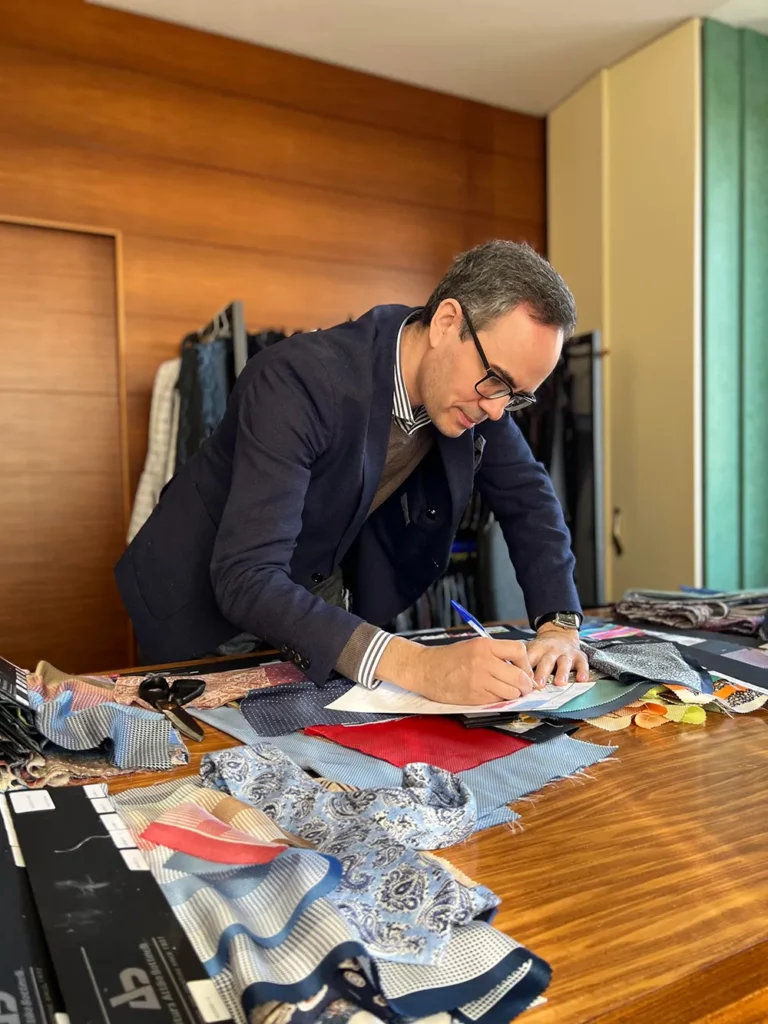 It was a British market where it all started with the T. M. Lewin tailoring company that manufactured shirts, suits, ties, and shoes. The man behind the brand was an Italian designer, Anthony Procopi, who helped the company to expand worldwide. Unfortunately, happy endings are not guaranteed, as was the case with British T. M. Lewin. The British brand did not financially withstand the lockdowns that closed its stores for months during the pandemic. It looked like the tragic end of the clothing enterprise. But then came the Czechs.
Czechs from Inexad Fashion, to be exact. They became new strategic partners and investors who decided not to let the British brand fall. To be honest, they had a very good reason for it: they were the most successful of all T.M. Lewin's partners, with the most significant store, revenue growth, and a continuously expanding natural customer base, meaning those customers who wanted British design and a high-quality product at a reasonable price. 
Inedax Fashion leased the original factory in Portugal and moved Anthony Procopi to Prague. And, just like a phoenix from the ashes, Anthony's clothing brand was born from what remained of the British business. Anthony's is so successful that the company is now looking to expand back into the British Isles to reclaim the legacy of T. M. Lewin. What started as the British expansion in Czechia could end with Czech expansion in the United Kingdom.
Sports fashion, not only for Olympic athletes
The story of Alpine Pro, a Czech outdoor clothing company, started with two friends in their twenties and a large garage from which they resold sportswear. In 1994, they decided to make a big step into the unknown, designed their own winter clothing collection, named it Alpine Wear Professional, and launched it in South Korea. The result? Huge success! 
The second collection was just called Alpine Pro and included clothing and footwear. And that was when the garage could no longer house the emerging clothing giant.
Today, Alpine Pro has a dense network of stores in Czechia and subsidiaries in Slovakia, Poland, and China. They have sales offices in Norway, Denmark, Switzerland, Lebanon, Germany, and other countries. In addition, since 2009, Alpine Pro has been dressing Czech Olympians, but of course, their sports fashion is for everyone. So no matter if you want to run a marathon or casually hike in Krkonoše, you should definitely swing by an Alpine Pro store.
So, no matter the occasion, you can turn to trusted Czech companies which will make you feel comfortable and classy. After all, fashion should be all about comfort and quality. And that's what these top manufacturers can deliver.

See Also: Czech-Austrian Shower Inventor's Name Became a Household