The jokes just keep on coming to the point that a special award has been created for those who make fun of the city. To demonstrate that they have a sense of humor too, the award is given by the residents of Pernik themselves, and it's made of steel, one of the resources this industrial city is known for. For jokesters, nothing seems to be off-limits. From mocking the local dialect to the dress code and the local affinity for driving old Volkswagen Golfs, for many Bulgarians, the first associations with Pernik are the jokes about it.
Pernik jokes driving crazy
"If you're not wearing a tracksuit on Pernik's main street, they'll speak to you in English," one joke goes. A whole collection of jokes deals with physical danger lingering in the city as locals are believed to be fast to start a fight. "A friend asks for help. His friend replies, "Whose butt are we going to kick?" says one joke. Another one, updated for the COVID-19 pandemic, tells how during quarantine, a virtual fight was organized in the city. "There are victims," the joke goes," three smashed Facebook profiles." And then there's the infamous Pernik driving. "If you are driving in the opposite direction, and yet, you get hit from behind by another car, that means only one thing: You're in Pernik," the joke goes.
It doesn't stop with jokes around the office water cooler, with popular TV shows also jumping in, and rarely in a flattering matter. The unfair treatment of the city on a national level was even described as "black PR" by former Mayor Rositsa Yanakieva.
"I have no idea why they make fun of us like this. It's folklore that perseveres to this day. The head of the Pernik's Culture Department even published a book of jokes about our town. In two editions," 3Seas Europe " was told by one of the city's History Museum employees. "However, I do not take these jokes as something offensive. Pernik is a mining city, and people come from different towns and villages in Bulgaria. Different people, different jokes."
Local journalist Kristian Ivanov also rises above the jokes. "There are many reasons to be proud to be from Pernik. The city has been the engine of Bulgaria's economy for many years. Local people are well paid because of the mines, wealthy and self-confident. Life here is peaceful. It is no coincidence that pensions are among the highest in Bulgaria," Ivanov tells 3Seas Europe.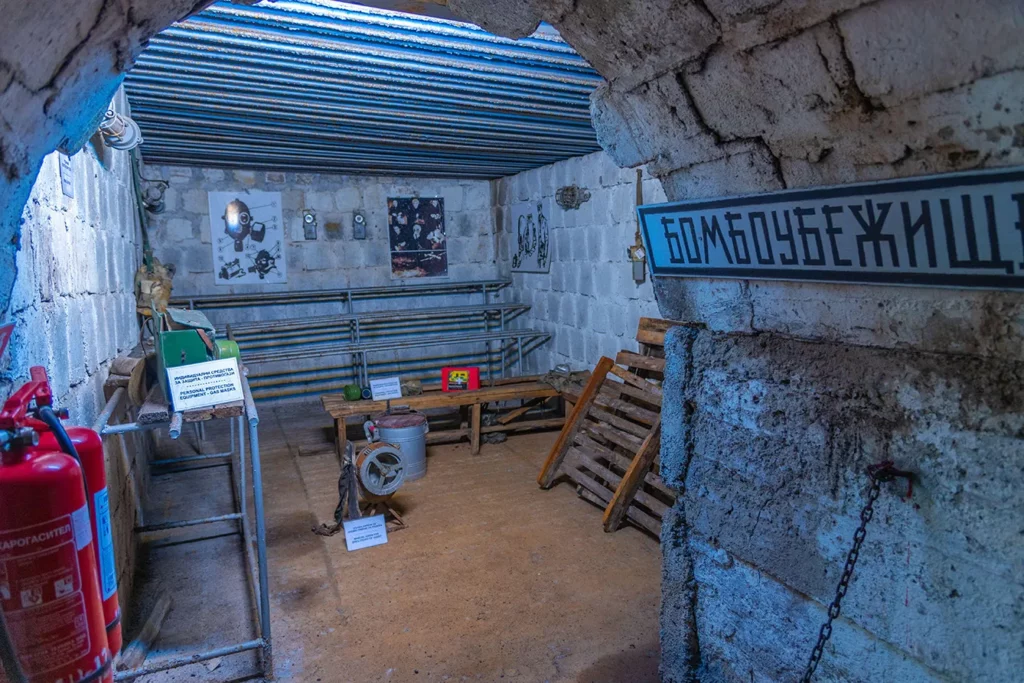 Reinventing Pernik – no kidding
The most populous city in Western Bulgaria after the capital Sofia, Pernik is reinventing itself. The city hosts the famous "Surva" International Masquerade Kukeri Festival, and in 2009, it was declared a European Carnival Capital. The city's industrial past, often a starting point for ridicule, is working in the city's favor with various art events, both small and big, taking place in the city precisely because of its rugged look. Pernik is also home to a popular Mining Museum, naturally located underground. The Museum, unique to the Balkans, occupies part of the space of the first coal mine in the city, which opened in 1891.
It was the coal mines that brought prosperity to the city at the end of the 19th century, along with Bulgaria's first urban development plan and, among others, as local tourist guides often point out, the first brothel. Founded in the 9th century, the city was the administrative center of Krakra of Pernik, a prominent official who played a very important role during the First Bulgarian Empire (7-11th century).
With its developed coal mining industry, Pernik was the engine of Bulgaria's economy in the years before World War II. Historians have famously claimed that if Dubai is the symbol of the oil industry, then Pernik is the symbol of coal mining.
Pernik laughs last
Pernik notary Alexander Tsvetanov believes the city's biggest jewels are its people. Tsvetanov is the father of a 12-year-old autistic boy who, at the end of 2022, made national news after going missing for nine days before being found alive by mountain rescuers near Pernik.
"With what I went through, I regained my faith in the good of people," Tsvetanov tells 3Seas Europe. "The people of Pernik are wonderful and do not deserve this kind of treatment. They abandoned their children and jobs to help to find my child. These are people with whom I have no family connection. Some even lost their jobs. Local people may speak a dialect, but this is typical of other areas in Bulgaria too. As for the jokes, these are rather some silly myths. It is high time to move on. If someone finds this funny, I tend to attribute it to a lack of intelligence," Tsvetanov continues.
Among the things that came first to Pernik was the electric light bulb. This happened in 1895 at a time when there was no electricity, even in the royal palace in Sofia, some 30 kilometers away. Now that Pernik is winding down its heavy industries, there's something else one can hear in Sofia. And it's not a joke. Pernik, unlike Sofia, is becoming a green city.
Yet again, he who laughs last laughs best.