While not native to Latvia, the sea buckthorn plant is increasingly found in cultivated fields and gardens throughout the country. The orange fruit, potent juice, and oil, rich in many nutrients and long known for their medicinal properties, are easy to buy at markets and health food stores. However, a new generation of entrepreneurs is experimenting with the plant to create innovative consumables.
If you have never considered trying sea buckthorn, perhaps a flavored beer will tempt you. Or maybe you can find some extra space in your bathroom cabinet for an anti-aging facial cream? Let me tell you what led to the golden 'berry's rise in popularity and what gave entrepreneurs the courage to innovate.
The superior berries
Andrejs Brūvelis represents the Association of Sea Buckthorn Growers (Smiltsērkšķu audzētāju apvienība). He is considered the father of sea buckthorn cultivation in Latvia, having started it in 1985 after an eye-opening trip abroad. Brūvelis sheds light on how the plant has become Latvia's third biggest fruit crop after apples and blackcurrants: "Having noted the lack of quality berries on the international market, we realized that we could compete. Compared to their Romanian and German counterparts, berries grown in Latvia are superior in terms of size, juiciness, and flavor."
He continues, "Now we're doing what we can to introduce clients to our product, working with markets where the sea buckthorn is historically known, such as Belgium, France, Scandinavia, and Quebec in Canada. Unfortunately, price still wins over quality. The end consumer isn't informed about the real taste of sea buckthorn, so buyers aren't motivated to buy the better product for a higher price."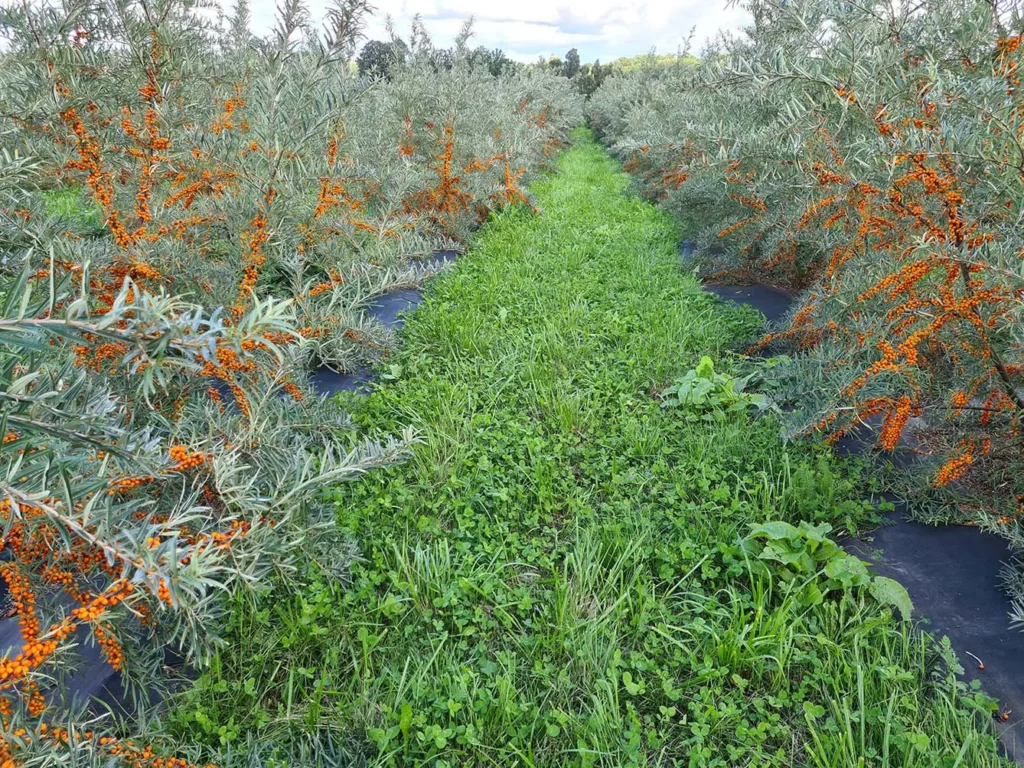 But where there's a will, there's a way. Anyone keen to discover the zesty berry's true tart and tangy flavor is welcome to visit several sea buckthorn producers who host guided tours, talks, and berry tasting events. One of them is ZELT, which organizes an annual garden fair around the time the fruit ripens in August.
Sea buckthorn wine, anyone?
Co-owner Elīna Cēsniece explains that their approach is not focused on export but precisely casting light on the 'plant's abilities: "Our biggest goal is to educate people and promote health. If it was selling, we 'wouldn't be where we are and in tune with our values." Along with sea buckthorn beer and wine, ZELT produces cosmetics and edibles in collaboration with like-minded local entrepreneurs.
Others harnessing the fruit's rich content include BEE BITE, which makes bee bread pastilles with sea buckthorn – an "immunity booster" straight from nature's larder. AmberFarm produces lollipops, marshmallows, gummy bears, and ice cream. Bio2You is the maker of sea buckthorn-powered cosmetics like facial scrubs, body oil, and even toothpaste.
Sea buckthorn is also a common ingredient used in pubs for those looking to get a quick fix. You can often find it in mocktails and warming winter drinks. Both the alcoholic and non-alcoholic versions are refreshing alternatives to mulled wine or the Latvian classic – warm blackcurrant juice with a dash of Riga Black Balsam. Interestingly, both the Balsam and sea buckthorn have their place in folk medicine. So, why not give Mother Nature a chance to boost your immunity with a natural, golden capsule of wonder?