Slovenia is a small country, but with plenty of advantages: rich geographical diversity, well-preserved nature, great infrastructure, and a strategic location, connecting important international maritime routes from Central and Eastern Europe to the Western Balkans and Mediterranean. The country's unique geographical attributes provide ideal conditions for developing tourism and business. These key drivers of economic progress are being profited from by the locals in a conscious and efficient way.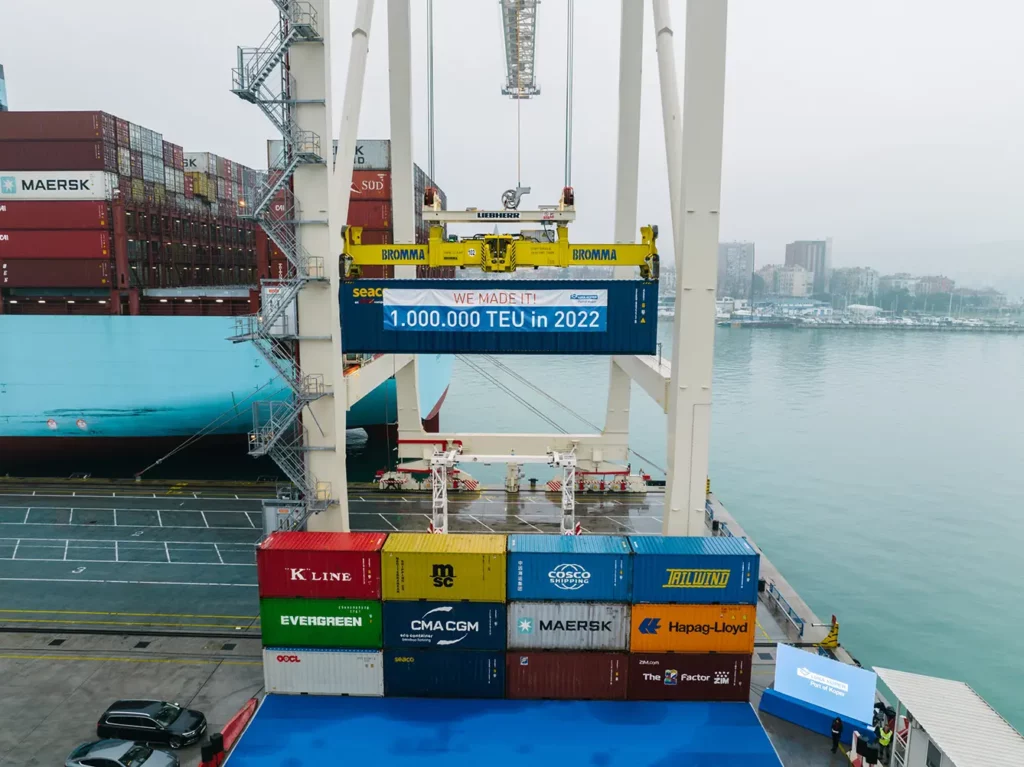 When life gives you access to the sea, build a harbor
Since tourism is one of the fastest-growing economic sectors in Slovenia, its industry has an established history and acknowledged reputation, with a remarkable footprint in international markets. Slovenia's exports of goods and services account for ca. 75% of the country's GDP. This is enabled, among others, by well-developed infrastructures like roads, railways, and ports. Although the coastline of Slovenia is only about 45 km, it offers everything needed for the economic development of the country: beaches, resorts, fishing bays, marinas, and finally, commercial ports. The biggest of them – and also the largest container port in the Adriatic and among the largest ports for cars in the Mediterranean, is the 60 years-old 'Luka Koper' (operating originally as Pristanišča Koper).
Slovene Coast: Luka Koper
The public limited company Luka Koper is a fast-growing cargo port. No wonder it's considered a gateway to Europe – freight from Asia arrives here up to 7 days faster compared to Europe's northern ports. The shipment of goods to any of the hinterland markets (like Austria, Germany, Italy, Czech Republic, Slovakia, Hungary, or the Western Balkans) can be accomplished within one day by road or in less than two days by train.
As part of the North Adriatic Ports' Association (NAPA), it is the most important harbor for container and intermodal transport in the Three Seas region. This highly modern, well-equipped multipurpose port offers its customers all-around support in processing shipments – from paperwork, storing, and loading, through freight to delivery.
Sea is the limit for Slovenia
The surface area of the port currently covers over 280ha. The operational shores are in excess of 3km in length. It has more than half a million square meters of closed storage area, and its infrastructure is connected via nearly 40 km of the port's own railway tracks. In December 2022, Luka Koper set a historic milestone by handling over one million TEU (twenty-foot equivalent units, based on the volume of a standard-sized container) in one year. Since 2007 it also hosts cruise ships, ca. 70 a year, carrying over 100,000 passengers.
Green port
The company not only propels the dynamic growth of the region but also actively contributes to its sustainable development. Luka Koper has ensured its commitment to protecting the employees and local residents, as well as the natural environment, by establishing a balance between ecological, social, and economic aspects.
Among the port's CSR activities includes building the second largest solar power plant in Slovenia, with a total capacity of 3 megawatts, or electrification of work equipment to complete replacing diesel-powered cargo-handling vehicles with electric ones. There are also approx. 300 olive trees growing in the Luka area, being able to provide 1.5t of olives, processed by a local farmer to over 170 liters of oil. Luka Koper supports organizations and individuals who contribute to the well-being and success of the region – be it in sports, arts, education, or volunteering activities. The company plans to invest around EUR 15 million in sustainable projects alone in 2023.