Bird Buddy – a start-up from Slovenia – has gamified backyard birdwatching. The world, it seems, wants to play. Equipped with a high-resolution, AI-powered camera, this smart bird feeder captures candid pictures of feathered visitors. It then identifies the species, notifies the owner, and logs the photo in their personal collection. Facts about each guest and clips of birdsong are also offered. It's been deemed Pokémon for birds.
Bird Buddy started with a wildly successful Kickstarter campaign in 2020. It won 23,000 backers and raised $5 million. Glowing coverage from the big hitters of tech media followed. WIRED declared it one of the "Best of CES 2022"; CNET said it "delivers on what it promises, and then some". Praise has since come from the BBC, Forbes, TechCrunch and Entrepreneur. It raised another $8.5 million in a seed round.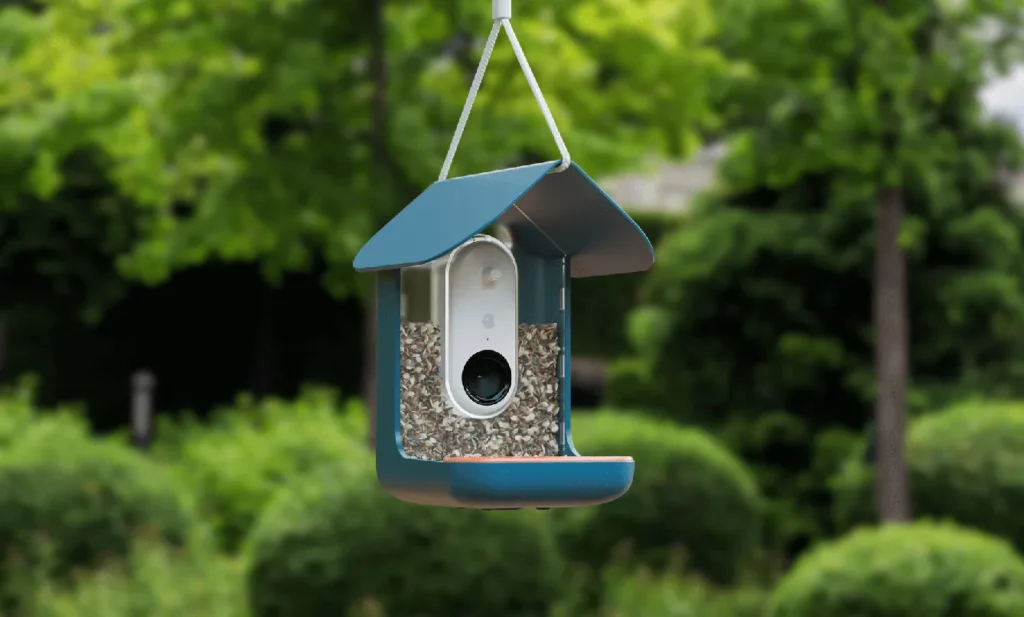 A nation of bird nerds
Why is a glorified bird table getting so many, so excited? "It's about reconnecting people with nature." says Bird Buddy Co-founder, Franci Zidar. In a world where contact with wildlife is declining, birds remain one of the few animal interactions people can still easily have. And the potential market is vast. "Birdwatching is the second biggest outdoor hobby in the USA, and huge internationally." says Zidar. Avian appreciators don't even need a garden; a windowsill is space enough to hang a feeder and attract visitors. Almost anyone, even city dwellers, can bring birds to the table.
Citizen science: a social nestwork
Bird Buddy's camera and AI is impressive but it's the data captured and the community that are perhaps even greater assets. Competitors have already arrived, but Bird Buddy's vast body of content and highly active community are much harder to clone. With thousands of feeders hanging in backyards around the world, huge amounts of user generated content is being created each day.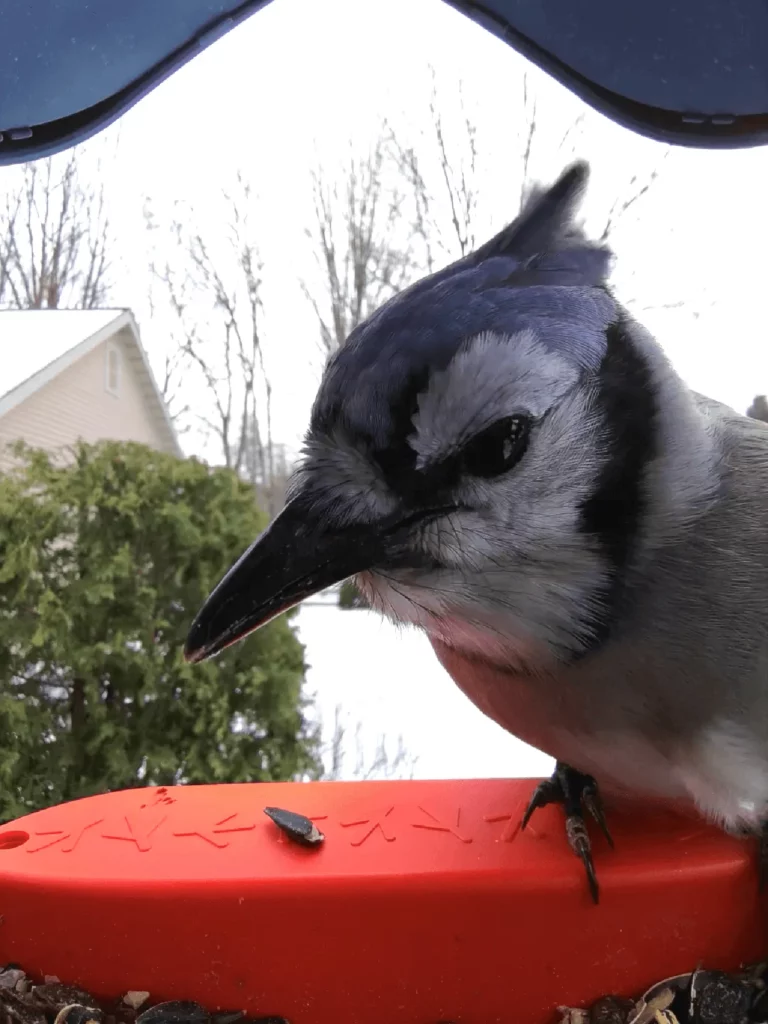 The community is thriving with people sharing their snaps, exchanging tips on attracting new species, and learning about birds from other countries. The recently launched Birdbuddy TV allows bird nerds to watch "carefully curated" live streams from feeders all over the world. "It's like Netflix, but for birds." says their website.
As well as providing entertainment for bird fans, a vast dataset is being captured. Geovisualizations of specific species are already available. Bird Buddy data could be of great value to science.
The golden goose?
Bird Buddy is still in pre-order mode with units shipped in batches after a waiting period. Growth is coming not only from its increasing popularity, but from new product launches. A Hummingbird Feeder prototype was unveiled at CES 2023 following huge demand from their community. Numerous accessories – for example a solar roof, water fountain and wall mount – are also available.
Bird Buddy can already identify over 1000 species of bird. But thinking forward, Zidar hopes their software will eventually be able to recognize individual birds. "That's the dream. We should be able to do it in future. It's the perfect candidate for a monetized feature."
The ability to recognize a specific sparrow or robin is mindbogglingly exciting for twitchers. Backyard birders could name and follow their favorites as they flitted through the neighborhood. Conservationists could track feeding habits, migration patterns and populations. Slovenia's smart invention has taken off and its flight path looks set for the long haul.