History is not just about battles, treaties, and critical political decisions. Nor is it true that history is only the history of men. Women – and in the case of this article, Czech women – have had a significant impact on the development of Czech society, culture, and history.
Thus, we will introduce four essential women who have made an indelible mark on the consciousness of their compatriots with their lives and work. From the beginning of Czech statehood in the ancient era to the modern 20th century, these four women were at the forefront of the Czech nation.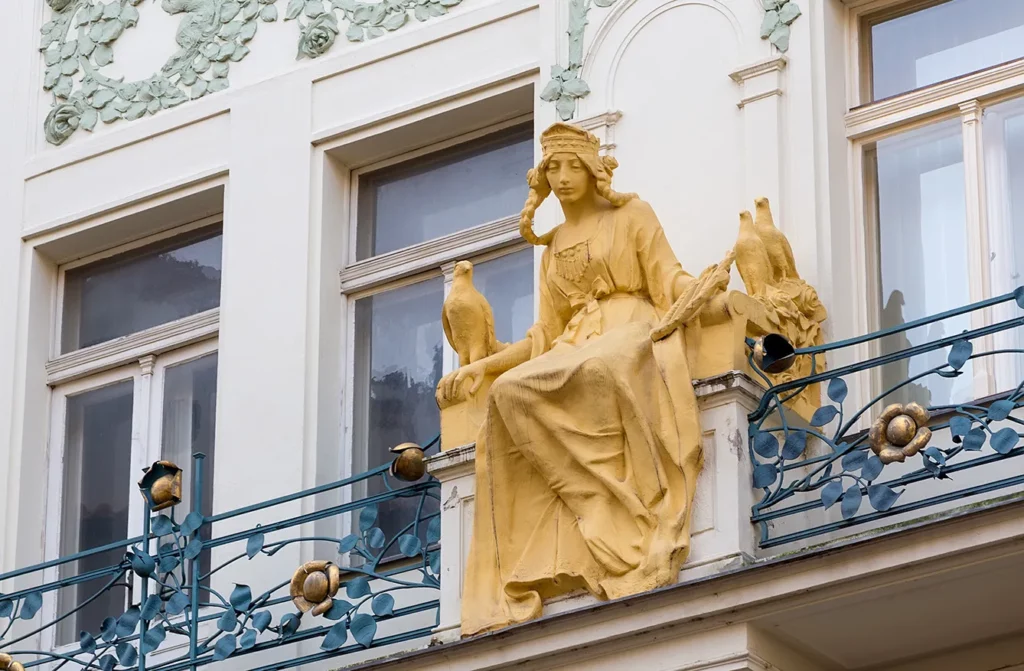 The history of the modern Czech nation begins with the mythical Princess Libuše. Libuše was a wise and vigorous ruler who abhorred violence but was able to maintain peace both within Bohemia and abroad. Together with her husband, Přemysl Oráč, she was supposed to be the founder of the Přemyslid family, which ruled the Czech lands from the 8th to the 14th century. However, this article is not meant to deal with myths but with facts.
The first Czech saint
Perhaps the most important Czech woman of the Middle Ages is Saint Ludmila of the Přemyslid family. She was the wife of the Bohemian Prince Bořivoj and was a crucial figure in the Christianization of the Bohemian lands. She was also an experienced diplomat playing a pivotal role in negotiations with the East Frankish Empire. However, she played a more critical role as the grandmother of Saint Wenceslas.
As a grandmother of little Wenceslas, Ludmila had the most significant influence on a young boy responsible for the most extraordinary boom of the Bohemian duchy. Thanks to his grandmother's advice, he navigated the complicated matters of Central Europe politics at that time. Unfortunately, it was politics that cost Saint Ludmilla her life. She believed in a Bavarian orientation; her rivals leaned more towards Saxony.
So the decision was made to remove Ludmilla. Given the respect she enjoyed among the population and the many miracles she performed through her faith in Christ, the decision was made not to shed her blood so that she could not be declared a saint. Hired Viking assassins strangled her with a scarf. But even this did not prevent Ludmila from being declared a saint thanks to the miracles she performed during her life.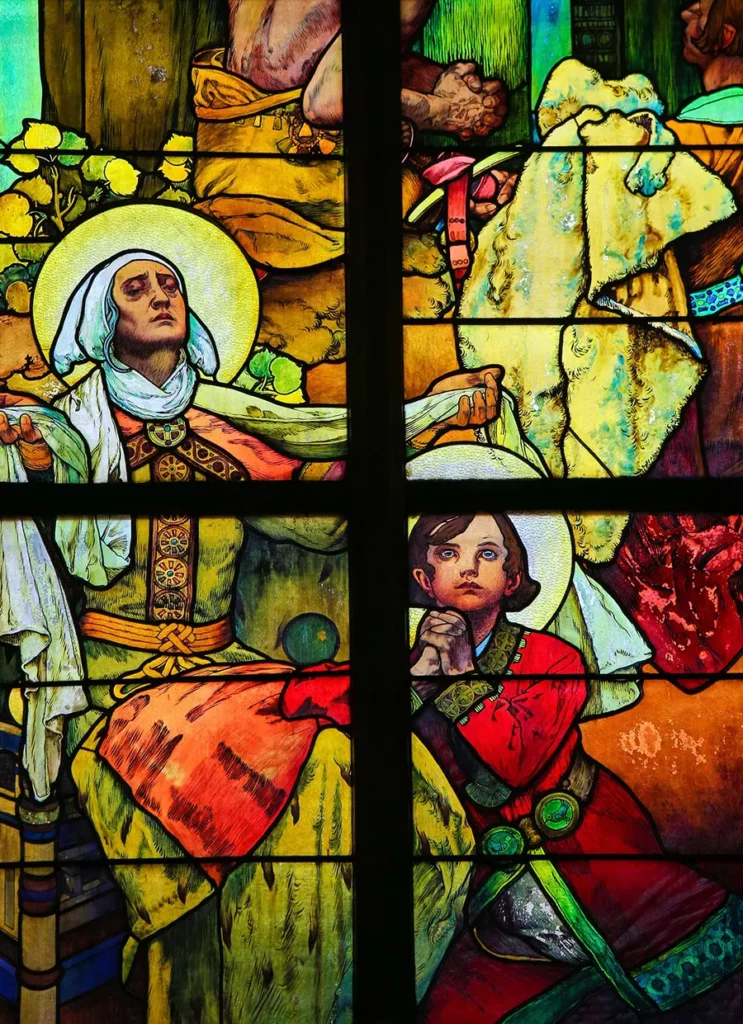 The gifted writer
Almost every Czech kid grew up with the great 19th-century novel Babička, or The Grandmother. When Božena Němcová wrote that story, little did she know it would become a crucial masterpiece of Czech literature. It is a fascinating autobiography of her childhood in the Bohemian countryside when people were firm believers yet tied up by the ever-present social norms and rules.
Not only is Babička an excellent novel for kids about grandmotherly love and childhood friendship, but it also introduces them to the basics of Czech history. But it's not a surprise. Božena Němcová was an important figure in the Czech national revival in the 1840s and 1850s, and love for her country was an important aspect of her works.
Even though Božena Němcová lived a complicated life, her works are crucial to the Czech nation's history and identity. Even today, her stories can be an inspiration. In her books, she was very sensitive to the contradictions in society and national issues. She always seeks an answer to how to bridge the contradictions and find a just and peaceful solution.
The angel voice from Czechia
Ema Destinnová is probably one of the most famous Czech Opera singers ever. Sadly, not many Czech people know her nowadays, even though she is depicted on the 2000 Czech crown bill. She had an international career taking her worldwide: from Prague to London's Covent Garden and New York's Metropolitan Opera. She was the highest-paid soprano singer in the world, often singing with Enrico Caruso, a famous Italian opera singer.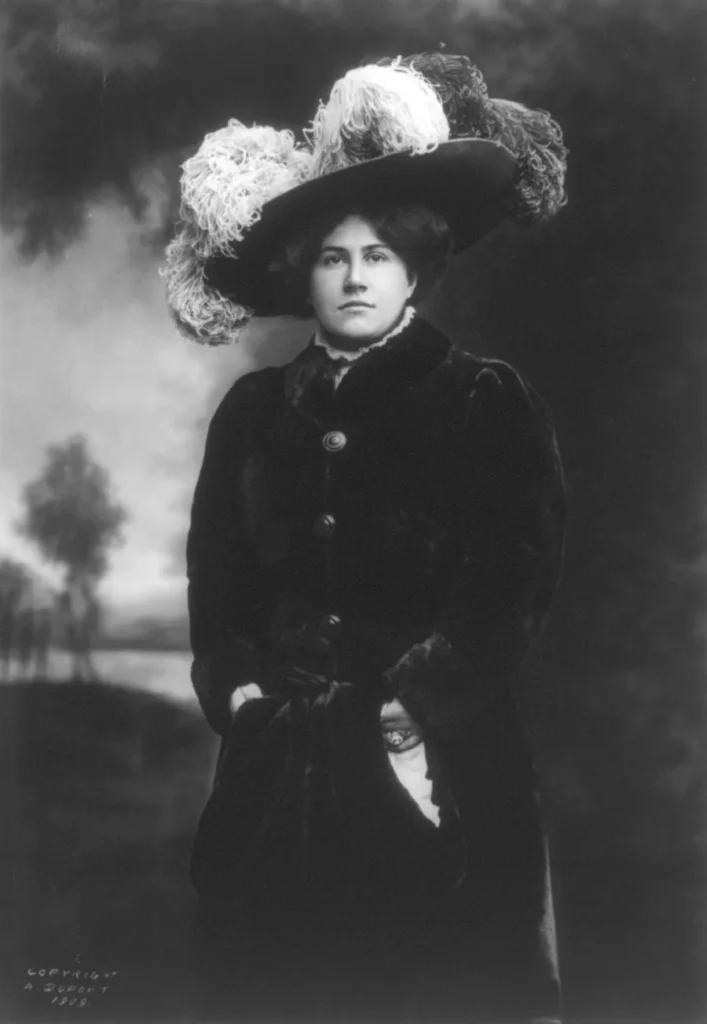 Apart from being an elite opera singer, Ema Destinová was also a fierce patriot. She was very active with the Czech independence movements in Czechia and the US Czech diaspora. Unfortunately, her patriotic efforts led to a premature end to her career. She was accused of smuggling secret messages and plans across borders during World War I. The authorities put her under house arrest and revoked her passport, preventing her from traveling.
No traveling equaled no opera singing, as most of her performances were abroad. The authorities, of course, banned her from performing within the Austrian-Hungarian Empire as well. After the independence of Czechoslovakia, her career never fully recovered. But Destinová never regretted her decisions, saying multiple times she did everything on her own for the sake of her nation, and given the opportunity, she would do everything again.
I love this country; I love these people…
Milada Horáková was born in 1901 and was a prominent Czech lawyer and politician. She focused on humanity, social welfare, security, and family matters. During the Second World War, she was actively involved in helping the vulnerable. She was also involved in the anti-Nazi resistance.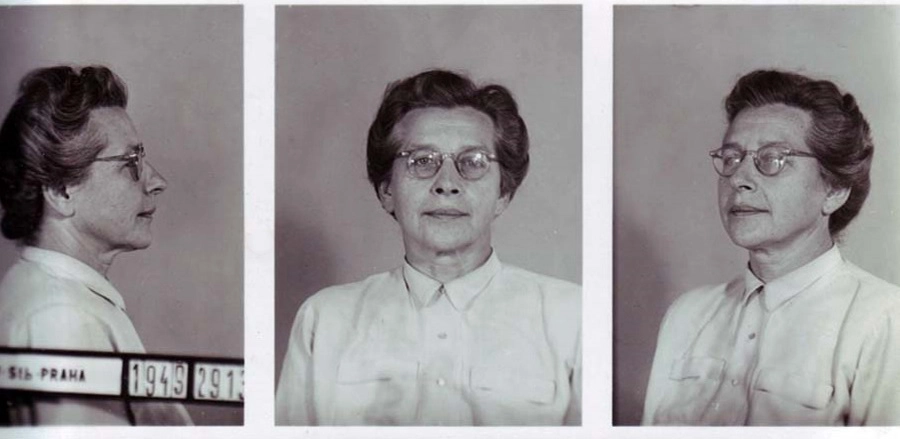 After her activities were exposed in 1940, she and her husband were transported to the Terezín concentration camp. At the war's end, she was taken to Dresden, where she was sentenced to death. However, Horáková, who represented herself legally, managed to have her sentence reduced to eight years in prison, from which she was rescued by the American army in 1945.
After returning to her homeland, she ran – and won – an election for Parliament for the Czech Democratic Socialist Party. From the beginning, she stood in fierce opposition to the Czech Communists, which proved fatal. Many advised her to leave the country after the communist coup in 1948. Unfortunately, she did not listen and intensified her political and anti-communist activities.
That resulted in her arrest in 1949. She was tried in a so-called staged show trial where she was accused of subversive activities against the state and of being in partnership with a foreign enemy power. The final verdict was obvious: death. It made no difference that Albert Einstein, Winston Churchill, Eleanor Roosevelt, and the writer Paul Carter asked for her pardon. Milada Horáková was hanged on 27 June 1950 and became a symbol of the fight against communism and injustice in general.