"Listen to zem! Children of zee night. Vhat musik zhey make!" – This and many other quotes, so successfully recreated by Gary Oldman in Francis Ford Coppola's version of "Dracula," are usually delivered in a Hungarian accent. The originator of this memorable (and much copied) vampiric style was Bela Lugosi. Though he had already been living and acting for years in the US by the time the original "Dracula" film was made, he couldn't manage to shake his extremely prominent vampire accent.
Bela Lugosi: the (somewhat) original Dracula
Hungarian by origin, Bela Lugosi is truly a Central European kind of guy. He was born in 1882 as Béla Ferenc Dezső Blaskó in present-day Romania (which was then part of Hungary) to a Hungarian father and Serbian mother. Early in his life, he changed his name to Lugosi to honor his birthplace, Lugoj. As an Austrian-Hungarian soldier, he was wounded on the Russian front. In 1919, after the collapse of the Hungarian communist project, which he sympathized with, he fled to Germany and, a year later – to the United States.
Tall and well-postured, and with a few years of acting in roles in Hungary under his belt, Lugosi appeared on Broadway and soon started to play in silent movies. His physicality made him a perfect cast member as a villain or continental stranger. However, like in the musical "Singing in the Rain," with the end of the reign of the silent film also came the end of good times for actors with less-than-stunning vocal performances.
Luckily for Lugosi, that was not the case for him, or at least not immediately. In 1927, he appeared in the Broadway edition of Dracula, and while touring with the production on the West Coast, he auditioned for the lead role in the movie version.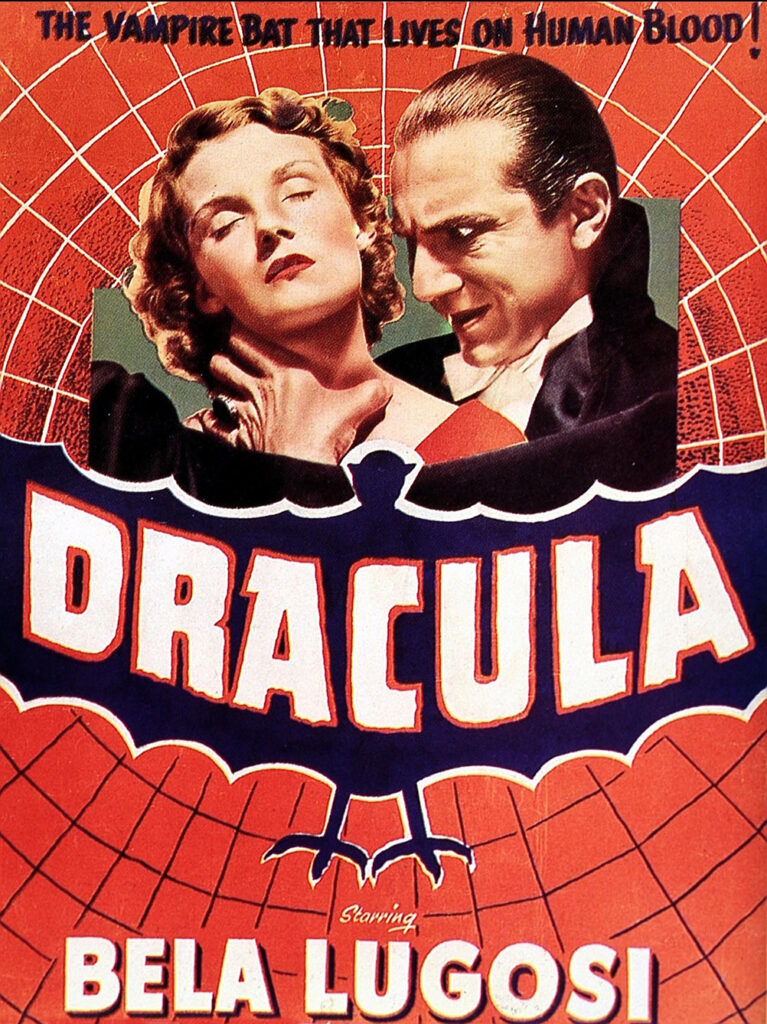 Dracula Bela Lugosi: always himself
Winning the role was no easy battle, as the front-runner in casting was Lon Chaney, who was supposed to play both leads: Dracula and vampire-hunter Abraham van Helsing. However, Chaney died suddenly in 1930, leaving a line of actors vying for the part.
In a stroke of fate for Lugosi, four leading actors had to pass on the role – recast into different productions or different roles – finally landing Lugosi the lead as Count Dracula. And that's where the magic happened. With Dracula described as an Eastern-European Balkan type who immigrated to the Anglo-Saxon world, Bela Lugosi was perfectly fit for the job. Even more fitting that the original setting for Bram Stoker's novel was precisely Lugosi's motherland – the region of Hungarian lands, which, after 1918, became Romania.
Some of Bela Lugosi's coworkers recall him as "never acting" but instead just being himself, and that when he first said, "I am Dracula," he was more than convincing. Although he lived in the US for years, Lugosi never lost his strong vampire accent. His Dracula (and, later, other similar roles) was memorable, and his role in the horror essential, but in 1936, the British banned horror movies, and Lugosi's career entered a decline.
Nevertheless, his role as the infamous vampire was influential (as seen by numerous recreations) and was so intertwined with Lugosi's original image that he was buried in a vampire cape. He is, however, buried under the sign of the cross in an actual cemetery, proving that he was no vampire, only Hungarian-Romanian.
If you like reading about European art then also read the article on Constantin Brâncuși: The Patriarch of Modern Sculpture.