In the late 1960s, the Planning Committee of the Czechoslovak Socialist Republic decided to extend coal mining operations in Northern Bohemia. The only problem was the city of Most, which was directly above the massive coal depository. Unfortunately, the planned surface mine was so crucial to the national economy that the committee decided to demolish the city. And they did exactly that.
Standing in the Way of Progress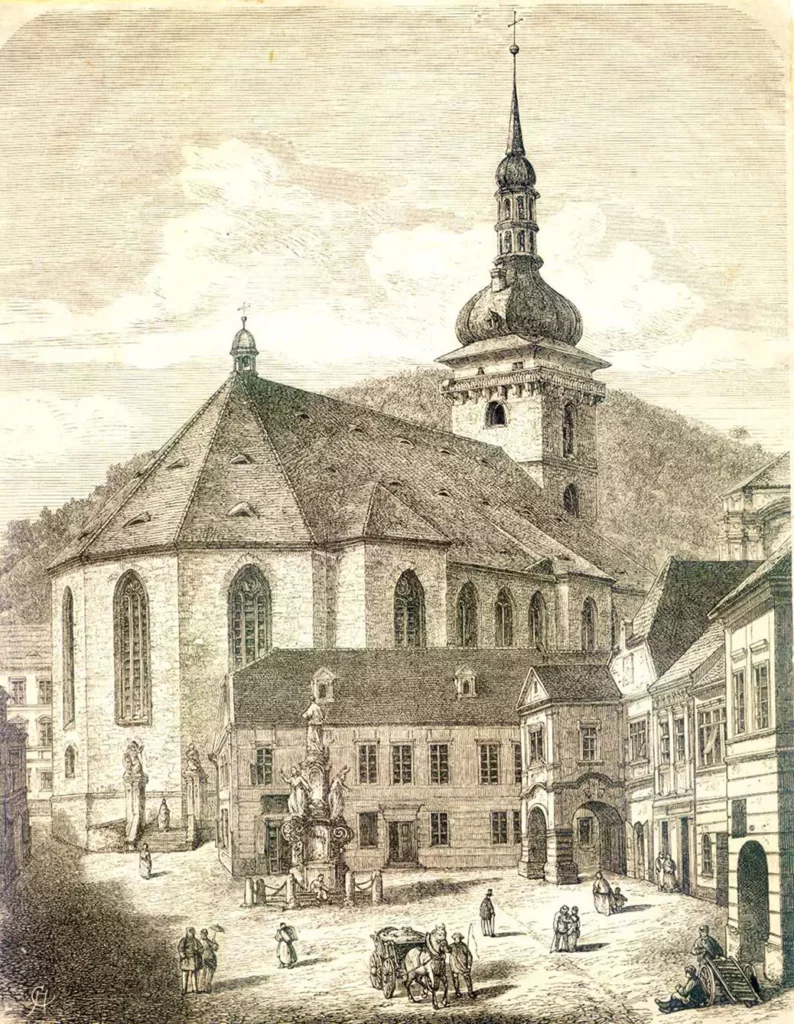 Demolishing the city was no big deal for the authorities. They built new concrete apartment buildings a couple of kilometers away, and the people moved. The last thing standing in the way of progress was the late-gothic Church of the Assumption of the Virgin Mary. With Communists having no respect for historical buildings or anything religion-related, one would guess they would also demolish the church.
Contrary to what was said, Communists saw the church problem as a huge opportunity. They figured that by preserving the church, they would make the locals happy, they would preserve the old landmark, and they could show how advanced Czechoslovakia was. The authorities decided: we will just move the church!
All aboard the Most Church Express
In 1972, the preparation works began by disassembling the church tower. A massive steel frame was carefully placed inside, under, and around the church. These braces served as support for what was coming. Then, on 15 September 1975, the main part of the operation started and lasted the next 15 days. Workers slowly lifted the church, placing a huge railed wagon under it. The move began on 30 September at 11:50. The train track was 841.1 m long, and with an average speed of 1.2 to 3.2 cm per minute, it took the church 27 days to reach its final destination.
Most Church: The Church of Records and its "moving" past
Once the parts had arrived in their new location, the stabilization of the church began alongside the assembling of the tower. After 13 years of renovations, the church reopened in 1988 as a gallery and museum. It might have looked like the communists won by changing the purpose of the church, however, history had another ace up its sleeve. They were removed from power in 1989, and the church was solemnly consecrated once again in 1993. It still serves as a place of worship today for the people of the moving city of Most.
As they say, even something bad can serve a good purpose. Today, the only reminder of the church's complicated history are the recorded notes it holds. The Church of the Assumption of the Virgin Mary has a Guinness World Record as the heaviest building ever moved on wheels, with a total weight of 12 700 tons. However, for some odd reason, it does not hold the World Record for the fastest church in the World.