Bitdefender took off shortly after the fall of Communism to become one of Romania's first-ever information technology businesses. The first goal of the company was to provide better solutions and malware protection for companies than what was available on the market at the time. Once that goal was achieved, they aimed to remain the best. For over two decades now, they have been doing just that. This award-winning company has been topping the charts in cybersecurity, becoming a global leader in the field. But would you have guessed it all started by accident?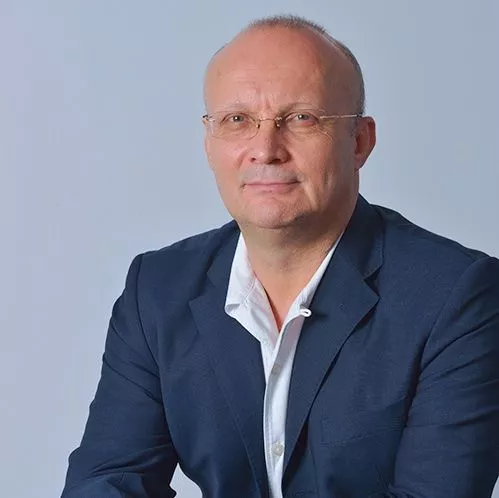 It was the bright mind and hard work of Florin Talpeș, the CEO of Bitdefender, that brought to life this indispensable service and put Romania on the global map of software and cybersecurity. Behind closed doors, the development of the software started in the 1990s and was finally officially launched in 2001. In a growing market with a constant need for security services, the software that the company created was in high demand. Administering services such as threat prevention, detection, and response solutions, Bitdefender slowly built its reputation as a trustworthy anti-virus product with high performance.
Bitdefender: expanding computer security to the masses
Right at the beginning, Talpeș and his wife, Măriuca, were unaware of the possibility of expanding to the cybersecurity market. They invested in their software company until an unfortunate – or should we say fortunate – event changed their path.
One of their clients was faced with a security problem. An undetected virus was embedded in his software, and in order to address the issue, Talpeș and his team quickly put their minds together to ensure such an event would never occur again.
That was the spark that lit what was to become the world's greatest anti-virus and cybersecurity service. What started as a small team in a small office in Bucharest turned into a company with over 1500 employees, headquartered in California with offices worldwide.
From Romania to everywhere in the world, Bitdefender reached 170 countries where its products help close to half a billion customers and organizations secure their information. Bitdefender took what was a threat to their company and turned it into their life's greatest achievement and mission: to protect clients against cybernetic threats. They desired to help customers all over the world, and today, they're the best at doing so.
This November, Bitdefender will celebrate its 21st anniversary. With over two decades of experience in the industry, the company continues to bring innovation to the cybersecurity field, constantly expanding its line of products and services.