In 2023, Bulgarian visitors are expected to account for 65% of guests along the country's Black Sea, at least according to the Ministry of Tourism. If you ask Bulgarians looking for a vacation spot away from the noisy crowds, the actual number might be lower. But while Bulgaria's Black Sea Coast changed dramatically over the last three decades, with resorts now occupying more and more beach real estate, locals are still holding onto a few places which remain relatively unscathed by construction. We've selected two true gems for you – one to the north and one to the south of Bulgaria's 378 kilometers of shoreline.
Kaliakra
Get your tents ready. Cape Kaliakra in the northeast of Bulgaria, a nature and archaeological reserve, is among Bulgaria's most spectacular national tourist sites. But don't expect lavish accommodation on the spot.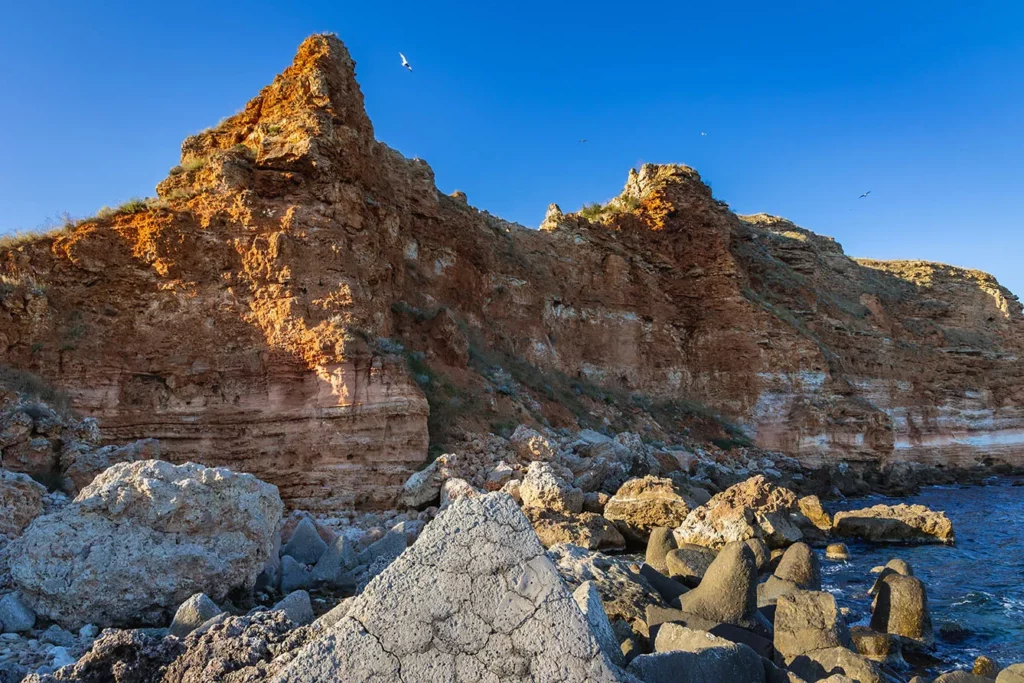 The earliest inhabitants of the peninsula date back to the 4th century BC. A stunning place, Kaliakra also boasts many legends to complement its natural beauty. The most famous of them tells of the forty Bulgarian virgins who tied their hair together and threw themselves into the sea to avoid falling into the hands of the Ottomans. One of them, you guessed it, was named Kaliakra.
If you long for an actual bed after a busy day of admiring the rough exterior of Cape Kaliakra, with its myriad opportunities for cormorant and dolphin spotting, the resort village of Rusalka, located only 10 km away, has you covered. The area is known for its rocky coastline and oak forests that are a paradise for your inner bird watcher. If that's still not enough, there are also mineral springs with a constant temperature of 32 degrees.
Sitting on one of the small beaches, it's almost too easy to forget that just down the road, there are giant resorts where the only dolphin-spotting you'd likely be doing is from a picture in the hotel lobby.
Varvara
Back in the day, Bulgarians heading to the Black Sea Coast had two options. The first option included spending their vacation in a hotel owned by their place of work. For those opposed to organized trips, plan B was to stay with a local host someplace by the sea, usually in a small town away from the big resorts.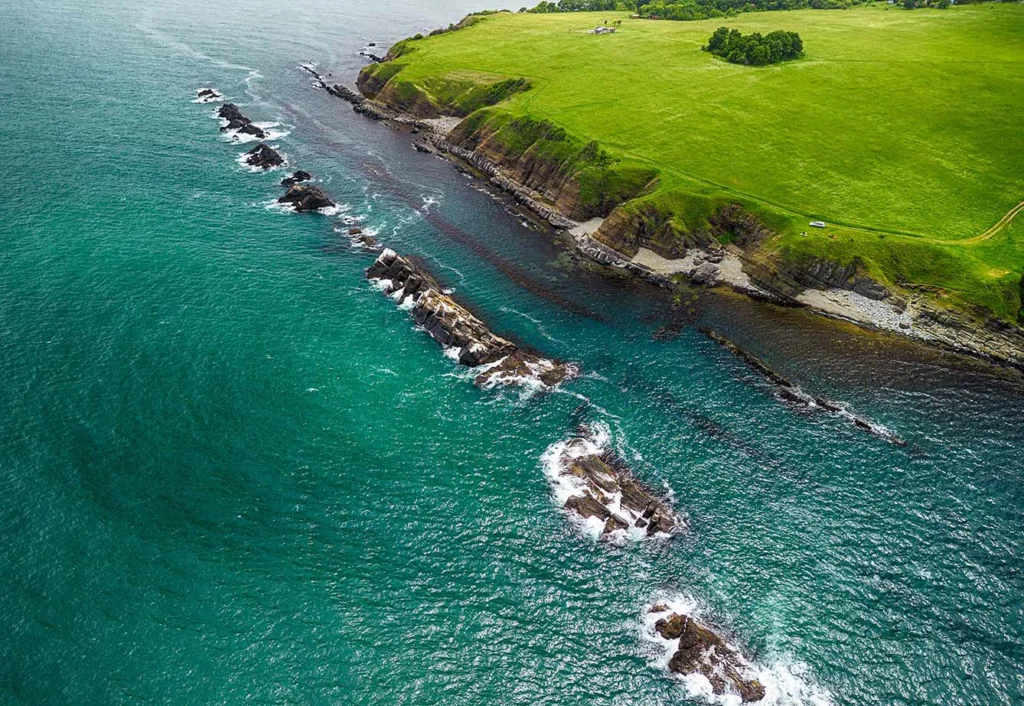 Varvara, a small village in the very south of Bulgaria's Black Sea Coast, didn't offer any of those options. Known as a fishing village in the past, for years now, Varvara has been a preferred destination for what one might describe as a bohemian crowd, for lack of a better word.
Fishing might be less of a thing in Varvara these days, but if you're looking for the luxury of a big hotel, you're better off looking someplace else. Located at the foot of Mount Papia, Varvara is part of the Strandzha Nature Reserve, arguably one of Bulgaria's most beautiful and least-known areas.
According to a local legend about the origin of the village's name, in ancient times, Thracian tribes settled on the site of today's Varvara. The Thracians would often attack their Greek neighbors, who in return started referring to the attackers as barbarians. It's all in the name.
These days, barbarians are nowhere to be found in this picturesque village. Surrounded by rocky coves with underwater reefs and caves suitable for underwater fishing and diving, Varvara doesn't boast a large beach, but vacationers know the deal: Stunning nature all around, delicious produce, and, of course, freshly caught fish. Don't forget to order wine to go with all that.
Happy summer!