Games produced by GameDev Studios from Central and Eastern European countries are conquering the world and the hearts of critics and gaming communities alike. For several years we have been observing a veritable rash of titles ranging from Indie (games developed by small studios with low budgets, but usually of high artistic value and playability) to Triple-A (games with the highest budgets allocated to production and promotion, which are expected to have high quality and good sales) categories.
Often, these are small and large masterpieces that stand out in terms of art, storyline, and technological solutions used. They are like a breath of fresh air in the audio-visual panache of the increasingly reproductive and generic AAA-class productions released by large Western corporations in endless series that duplicate previous ideas. It turns out that gamers need new ideas, original worlds and characters, new and unique solutions to game mechanics, and a new approach to storytelling.

This trend is not entirely new. Back in the 2000s, Central and Eastern European region GameDev studios were able to surprise with polished, extremely atmospheric, and story-intriguing productions. They gained crowds of fans and gave rise to legendary series such as Mafia: The City of Lost Heaven by Czech Illusion Softworks, S.T.A.L.K.E.R by a Kyiv-based studio GSC GAME WORLD, or The Witcher from the Polish CD Projekt. Today, as experience, the skills of developers have increased, and higher budgets and technologies have become available, the video game industry in the CEE region has spread its wings, as evidenced by last year's ceremony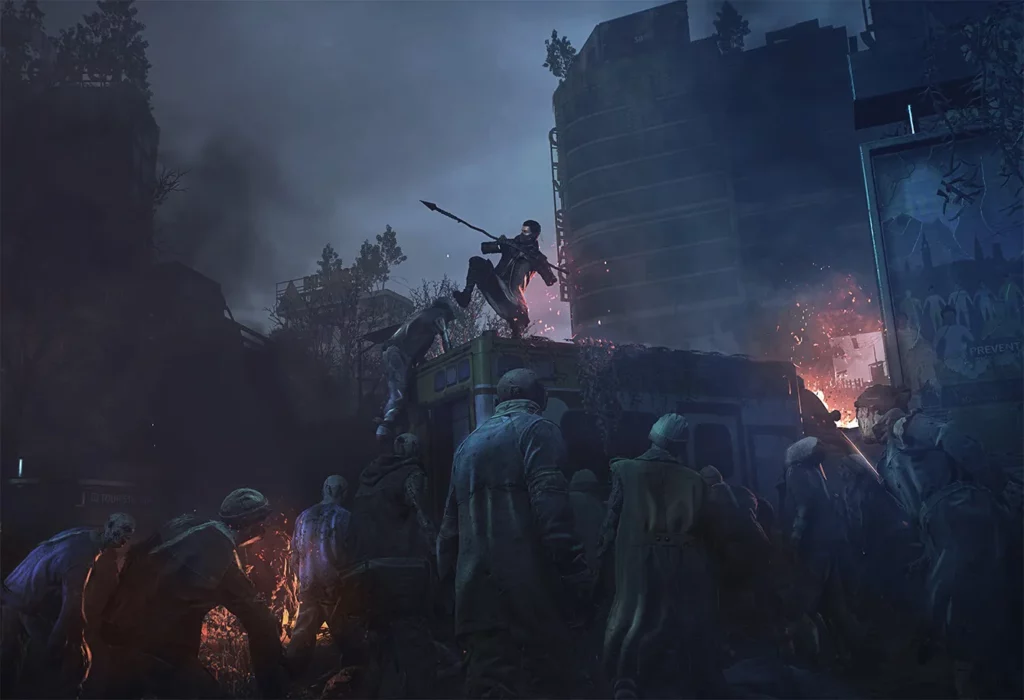 Central & Eastern European Game Awards 2022 (CEEGA)
CEEGA is an initiative that brought together 15 countries from Central and Eastern Europe. First launched in 2018, the gala's goal is to recognize and promote the best video games produced by studios from the CEE region and released in the current year.
CEEGA 2022 was organized by the GovTech Center – an institution established by the Polish government to support innovative entrepreneurship, and the Center for the Development of Creative Industries – an institution where aspiring, talented and energetic artists can realize their ambitious ideas, concepts, and ventures. On 8th October 2022, at the CEEGA ceremony in Poznań (Poland) a number of titles from countries of Central Europe were nominated and competed for the award. These included games from Poland, Ukraine, Serbia, Croatia, the Czech Republic, Hungary, and Slovakia. The jury selected eight winners in the following categories:
Best game
Dying Light 2 – Techland, Poland
The second most anticipated Polish game, right after Cyberpunk 2077. The sequel to the well-received Dying Light.
Best mobile game
Gwent: Rogue Mage – CD Projekt RED, Poland
A spin-off of the famous series. A role-playing card game taken out of The Witcher universe and transferred to mobile devices.
Technology
Dying Light 2 – Techland, Polska
A second award for the title from Techland was awarded for its use of innovative technology in production, including a refined and natural way of player-directed character movements.
Design
The Riftbreaker – Exor Studios, Poland
The Riftbreaker is an amalgam of genres from action survival to RPG combined with cohesive, addictive gameplay mechanics in a modern Sci-Fi setting.
Visual art
Trek to Yomi – Leonard Menchiari, Flying Wild Hog, Polska
Classic samurai cinema style brought to computer screens. This has to be seen!
Audio
Golf Club Wasteland – Demagog Studio, Serbia
This cannot be described. This has to be heard!
Narrative
Sherlock Holmes Chapter One – Frogwares, Ukraine
An open world and an immersive plot refer to the best detective novels. This rarely goes together, but this time it worked out well.
Hidden gem
ArtFormer: Ancient Stories – Jan Šídlo, Adam Hrubý, Czech Republic
An extraordinary journey through eras, in an unusual setting, with references to ancient art.