Driving through the beautiful landscape of Czechia, you will encounter many water reservoirs. But make no mistake, they are no lakes – they are ponds. Is it such a significant difference? Well, nature creates lakes, and people make ponds. There are over 21,000 ponds in Czechia, many of which are used for fish farming. Especially for raising carp – a fish that has become dominant in all of Czechia.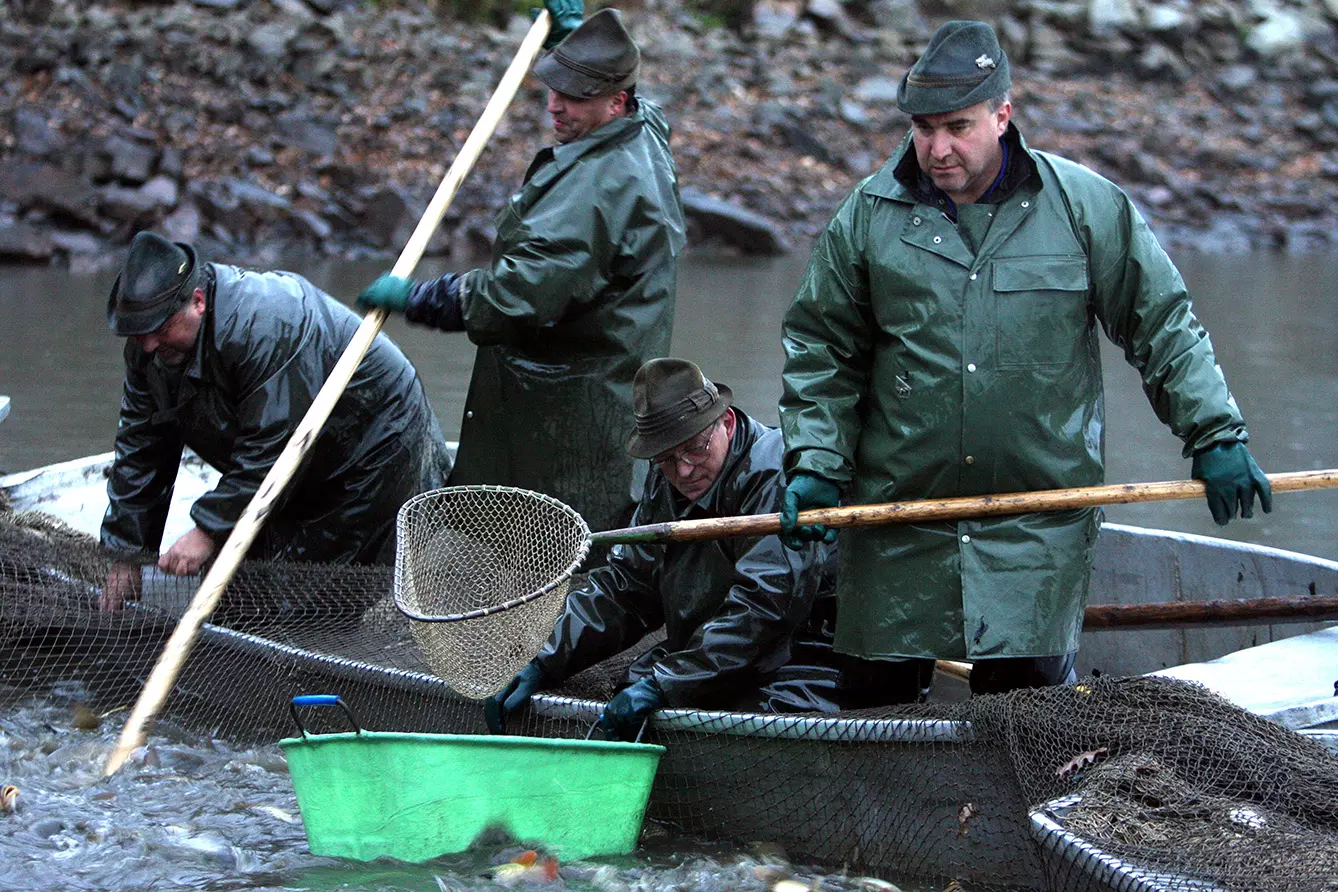 The first written note about fish farming in the Czech lands comes from the Chronica Boemorum (Chronicle of the Bohemians), written by Kosmasis, the first Latin chronicle on the history of the Czech lands. The evidence for fish farming is provided almost unintentionally in an appendix to the Chronicle. There, Kosmas describes the foundation of the Sázava Monastery and mentions a newly created pond for fish donated to the monastery in 1034 by Prince Břetislav I.
Of monks and fishes
It is not surprising that, early on, ponds were closely associated with monasteries. Monks built the first ponds in the Czech lands for multiple purposes. They used them as a water and power source, powering water mills and providing drinkable water for the monastery. The boom for ponds and fish farming came in the 16th Century, and it was during that time when the biggest pond in Czechia was created: the Rožmberk Pond.
Rožmberk lies in Southern Bohemia, has 4,89 square kilometers, and holds 6,200,000 km3 of water. It is not only the largest Czech pond but also the largest pond in the whole world. It is sometimes called the South Bohemian Sea.
Fish farming and recreation
In addition to fish breeding, the pond serves as a recreation hub. Apart from swimming, the Rožmberk educational cycling trail takes you around the pond and provides detailed information about the reservoir and its surroundings. You can visit the Rožmberk Bastion, the former accommodation of the pond manager. The bastion is a two-story building made of bricks. It has a well-preserved Renaissance graphite plaster, and it is the only building of this type in the Czech Republic.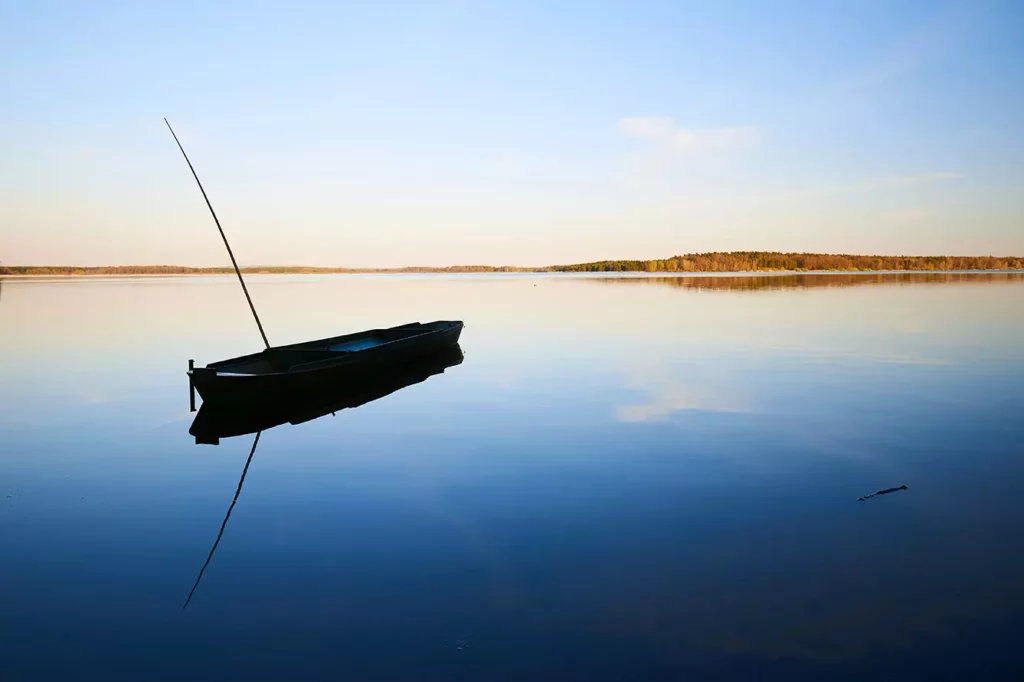 And if you want a truly unforgettable experience, visit the Rožmberk in October. The fishermen will be officially fishing out the Rožmberk pond. Fishing out the pond will formally conclude the fishing season. It is a celebration more than just a fishing event. There is beer on tap and fresh-grilled carp. And what's even better, it takes place every year.
Fish farming is a vital part of the Czech economy. It produces a breathtaking 20,000 tons of fish yearly – a lot for a small, landlocked country. Of course, today's fish farming industry is not aimed only at carp. Among fish raised in Czech ponds are amurs, pikes, zanders, and tenches. However, carp will be the one fish you will find at every Christmas Eve dinner table in Czechia when Christmas comes.