Daniel Swarovski had a dream. Born in Bohemia in 1862, he grew up watching his dad, a glass cutter, perform his work. As his father owned a small glass-cutting factory, Daniel eventually decided to join the family trade and became an apprentice. But he was way too inventive to simply follow in anybody's footsteps. In 1892, he patented a device that would make the production of crystal glass easier – the fruit of his fascination with electricity.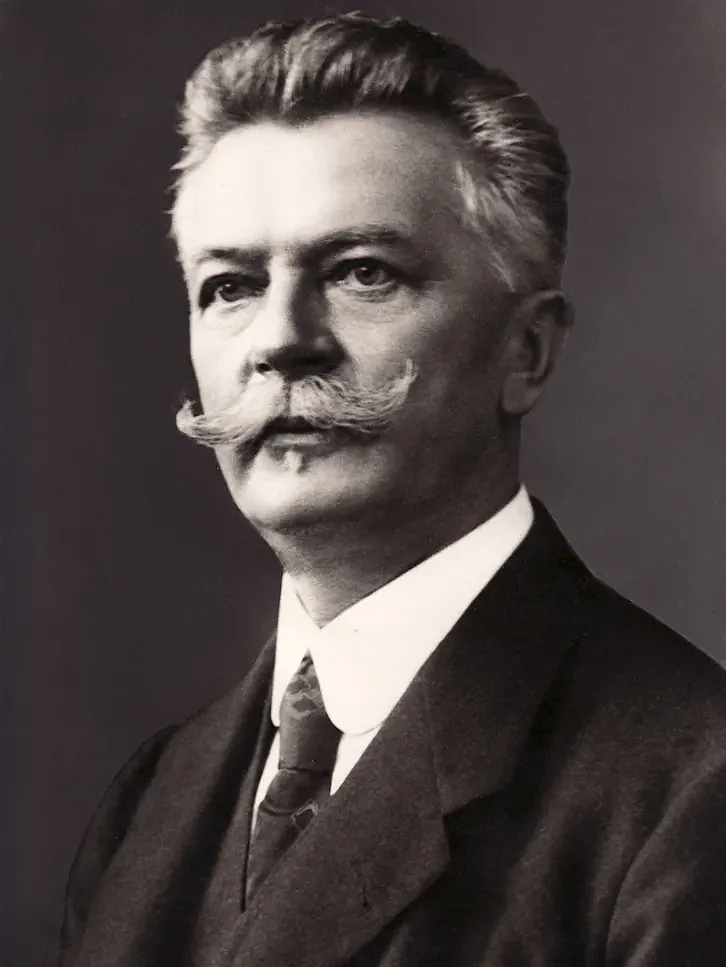 Three years later, he founded the Swarovski company and took his first firm steps towards fulfilling his vision of making crystals affordable and possible to be owned by anyone and everyone. And so, the town of Wattens in Tyrol became the place where the jewelry business was about to be revolutionized.
The secret to being in the lead…
… is lead. Swarovski crystals are clearly not naturally occurring. They are artificially made using a top-secret formula known to contain about 32% lead. This metal is what makes them so incredibly sparkly. The ready glass is then finished with precise cutting (made possible by the Swarovski-designed machines) and polishing. Nothing shines as brightly and hypnotizes the eye more than a Swarovski crystal. In fact, the way in which it reflects the light is very close to diamonds – the closest yet. And still, it can be massed produced. Brilliant! With a relatively strong position in the native market, the company ventured first to France. At that time, its name was known as the KS & Co., and it had the edelweiss as its logo – the Alpine flower, the symbol of Austria.
The Swarovski craze begins
Once Swarovski went global, people went crazy for their products. Not surprisingly, also the wealthy turned their eyes to the new phenomenon on the market and desired luxurious products. What undoubtedly helped the brand make its international name was the interest that sparked among well-known designers, such as Coco Chanel, Christian Dior, and Versace. The crystal giant is still collaborating with famous brands, turning everyday items into works of art. What are some of the most extravagant fruits of the team-ups?
Add bling to your house chores!
Apart from still being very much in touch with the fashion business (also one available for purchase by the general public, like Victoria's Secret Fantasy Bra, the sparkling star of the 2018 VS fashion show), it does not shy away from other, sometimes surprising challenges. Do your mornings need a little bit more glam? How about a custom-made Gorenje refrigerator adorned with thousands of hand-placed Swarovski gems? The model is considered to be the most expensive refrigerator in the world.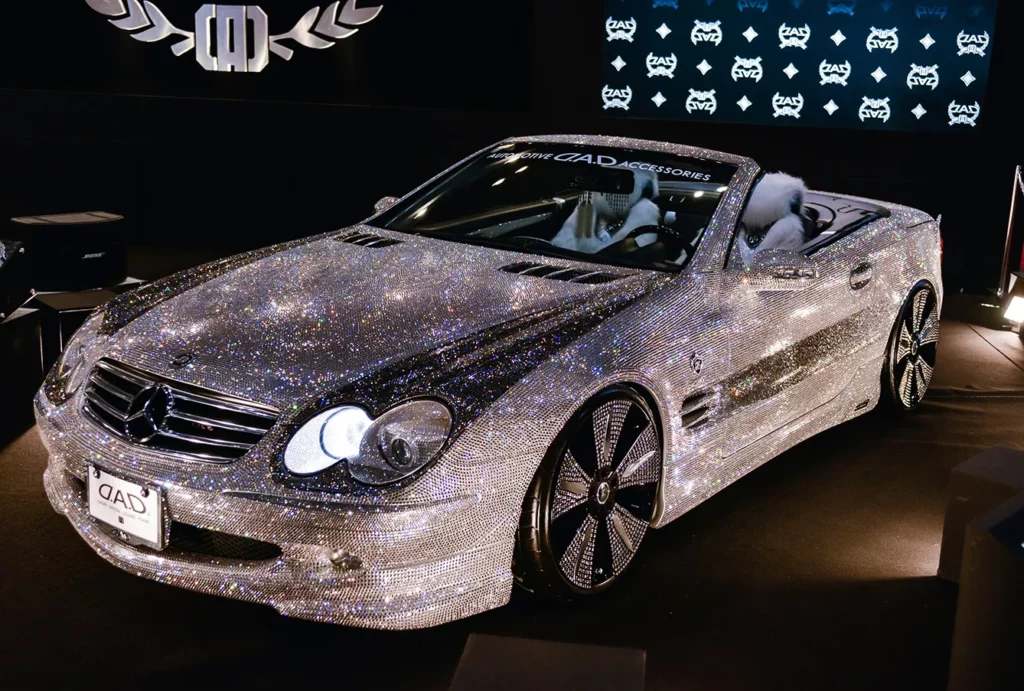 And why not brighten up your chores by hoovering the house with Hyla's most expensive vacuum cleaner? As you do, try not to cry over the over USD 20,000 you would have to spend to own one. Let's not even comment on the Samsonite trunks, custom-made toilets, bathtubs, sinks, computers, smartwatches, vodka bottles, and just about any other item you could think of, and go straight to topping the list with a… car. Yup, Swarovski studded the SL600 Mercedes Benz with their crystals, proving that there is virtually nothing on this planet that Swarovski crystal cannot make more glamorous.
Swarovski belongs with the stars
And since the crystals shimmer as brightly as the stars in a dark night sky, it seems only fit for the products to make their way to the silver screen. The first star to wear a costume decorated with Swarovski was Marlene Dietrich in her 1932 film Blonde Venus. She started a trend continued by such icons as Marilyn Monroe. Do you recall the famous scene from Gentlemen Prefer Blondes where she sings a tribute to diamonds wearing her vividly pink dress and sparkling jewelry? Well, who needs diamonds when you have Swarovski? That's precisely what Marilyn was sporting then. Not to mention her (in)famous Happy Birthday performance – the Swarovski dress from that night sold not long ago for a whopping price of USD 4.8 million at auction! (And was later damaged by Kim Kardashian, but let's not turn to gossip, shall we.)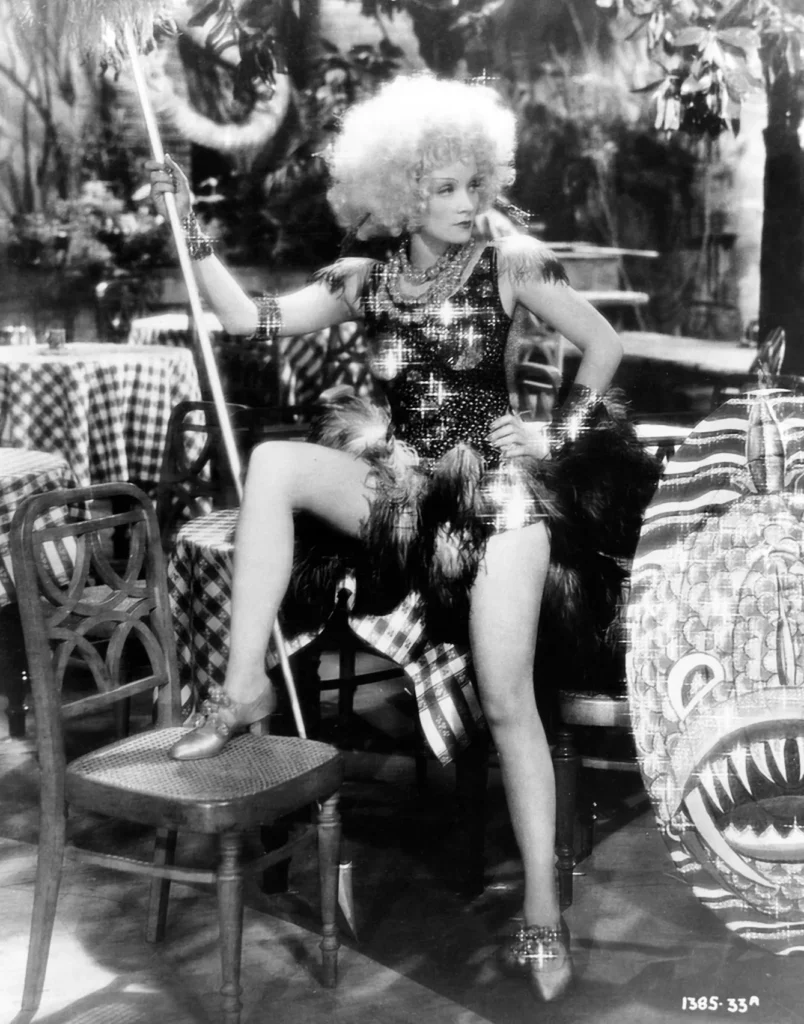 Then we have Audrey Hepburn with her cute tiara in Breakfast at Tiffany's – also Swarovski. The great big gem from Titanic? Swarovski. Lady Gaga's dress from her Jazz act in Las Vegas? Swarovski. Need we go on? Swarovski is omnipresent in Hollywood. And the only reason why the company didn't yet get an Oscar is that instead of running for it, it ran it and built the 2018 Academy Awards stage! 45 million crystals were used to create this construction.
A family business
Over 125 years later, Swarovski is still a strictly family-owned business. Until recently, it hadn't been managed by a person from outside the clan. However, recent perturbations in the market following the pandemic forced some major changes to the company's organization. It is also important to note that the business's large portion of revenue comes from its two other, lesser-known branches – Swarovski Optik and Tyrolit. The former was founded in 1945 following a successful production of binoculars by Wilhelm, the founder's son.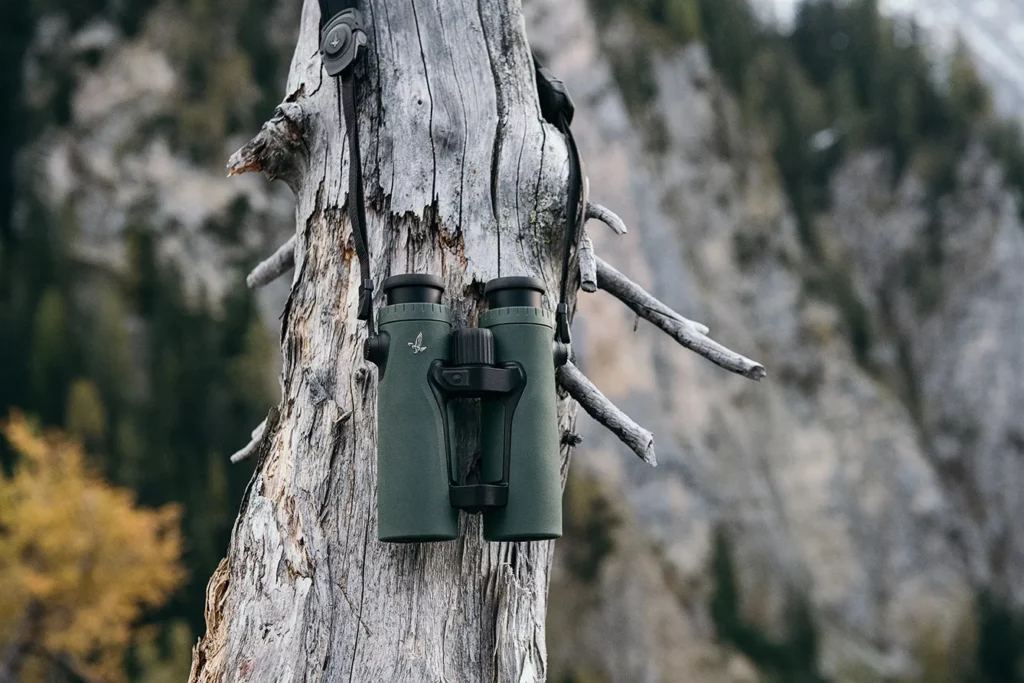 The company now produces premium products, such as telescopes, rifle scopes, and night sight devices. The latter, Tyrolit, was founded in 1919 and manufactures grinding machinery used to cut the crystals. Its grinding wheels and diamond tools are among the world's finest products of their kind. This allowed the company the acquisition of many competitors, including South African Grinding Techniques.
Not keen to wear it? Visit it! Collect it!
If you are not one for wearing Swarovski, try visiting the Swarovski Crystal Worlds. The park was constructed in 2015 to mark the centenary of the brand's existence. It has already been seen by millions of tourists, with more coming every year. And if you are not convinced that thousands of sparkling constructions would dazzle you away, then how about starting your own collection of Swarovski collectible items? With Swarovski, you can't go wrong, as, after all – who would not want to own a diamond? Especially one representing the ingenuity of human invention.