Travel by Google Maps to the sea just west of Estonia's mainland, and you'll see a network of islands, with the picturesque town of Kuressaare, the largest city on the largest island. You can get there by ferry from the port of Virtsu. Or, if weather conditions allow, you can just drive your car over the sea.
77 days of Estonian ice roads
Yes, Estonia has a network of officially recognized ice roads that are open whenever the sea coast is cold enough to allow it. This is perhaps the only remnant of once-popular rides across the Baltic Sea, which even had seasonal inns placed on ice to comfort travelers.
There are 80 km of roads among the islands, the longest of them stretching 25 km between the mainland and Hiiumaa. Then you can drive another 15 km to Saaremaa, where Kuressaare is located. Another road from the mainland goes to Vormsi (some 12 km) and to Kihnu (approximately 15 km). And then another road of a modest few kilometers connects the island Haapsalu to Noarootsi and Lasaksaar to Piirissaar.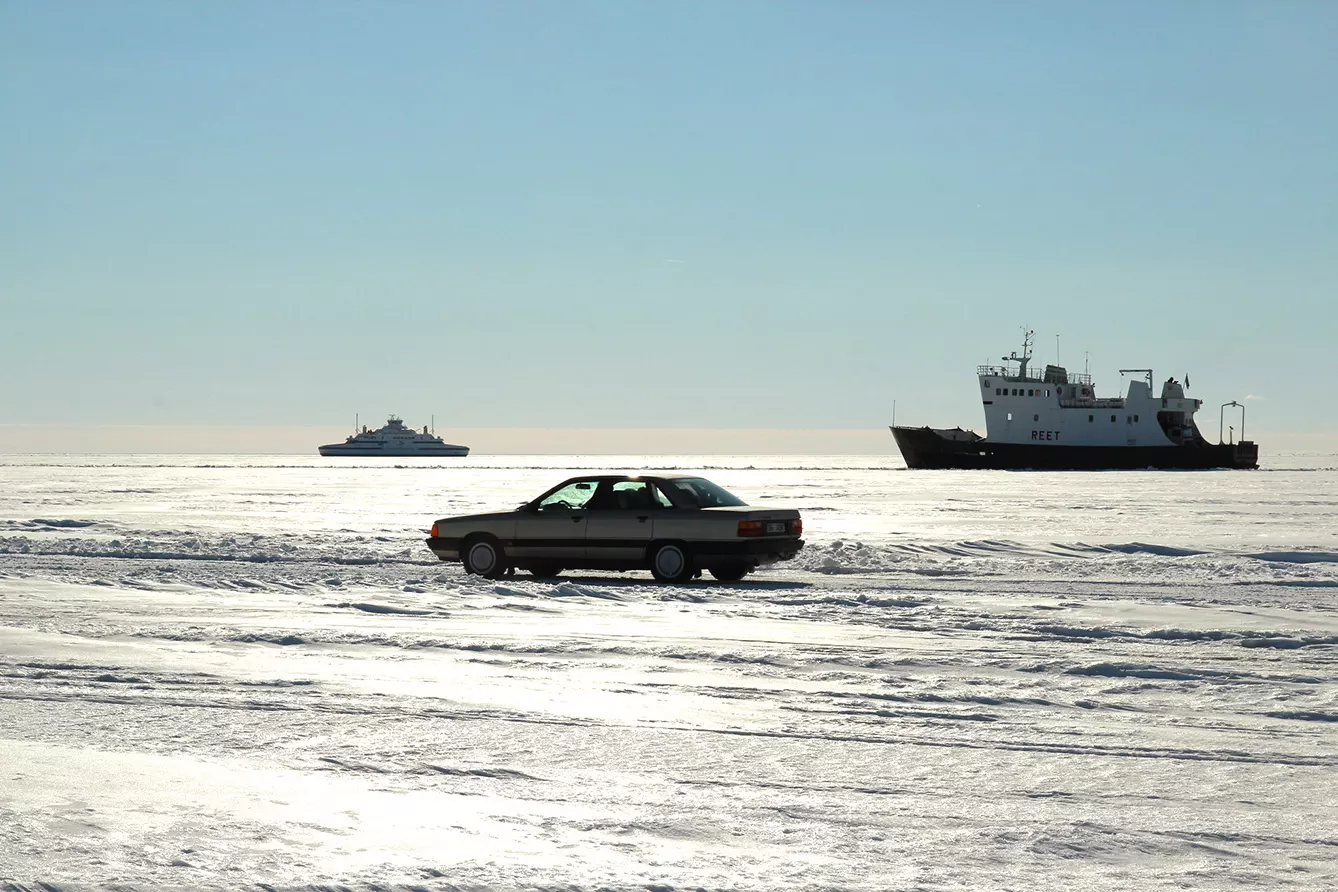 Official tourist authorities of Estonia highlight information that ice roads' main goal is not to attract tourism but is purely practical. In fact, almost twenty thousand cars took a ride between Haapsalu and Narootsi in 2013, when the road was open for 77 days! This road also allows a shortcut of 10 km compared to the route without ice.
Never in the middle
However, Estonian ice roads are also there for daring tourists to experience something unique. In fact, as the whole concept seems wild, there have been no major traffic accidents whatsoever. So, if your car weights gross less than 2.5 tonnes, you can brave the route provided that you observe the rules.
And the rules are: keep a minimum distance of 250 meters from the next car to avoid putting too much load on the surface and to prevent rear collisions. But it gets wilder: you are discouraged from fastening your seat belts (also, make sure your windows open easily). Never stop – it's safest to always stay on the move.
And the most astonishing: go slow or go fast, never in the middle. The officially recommended speed is either below 25 km/h or above 40 km/h, even up to 70 km/h. Speeds between 25 and 40 km/h are the most dangerous, as your car can cause a wave that breaks the ice.
The ice is usually thick enough to allow car transit from late January to late March. If you happen to be in the northern Baltic area during that period, a trip on ice can distract you from your longing for the spring-summer season, like the May feast in Tallinn.