Putting together a lavish spread for a gathering of friends in her apartment in Tel Aviv, Moscow-born Helena was recently hard at work on a bunch of sun-kissed large red peppers. "No party of mine can happen without a spread of marinated Bulgarian peppers," Helena said, placing the red spread evenly on small pieces of pumpernickel.
For generations of people brought up behind the Iron Curtain, and especially in the countries making up USSR, just like Helena, the big pieces of red pepper are not simply called pepper. In that period, Bulgaria became a household name for peppers. So much so that to this day, from Russian-speaking kitchens in Israel to fashionable restaurants in Tbilisi and beyond, this versatile vegetable is known as the Bulgarian pepper. But sadly, while still a recognized variety outside Bulgaria, in its homeland, the pepper is hardly thriving, courtesy of lost markets after the collapse of the Iron Curtain and continuous decline in production.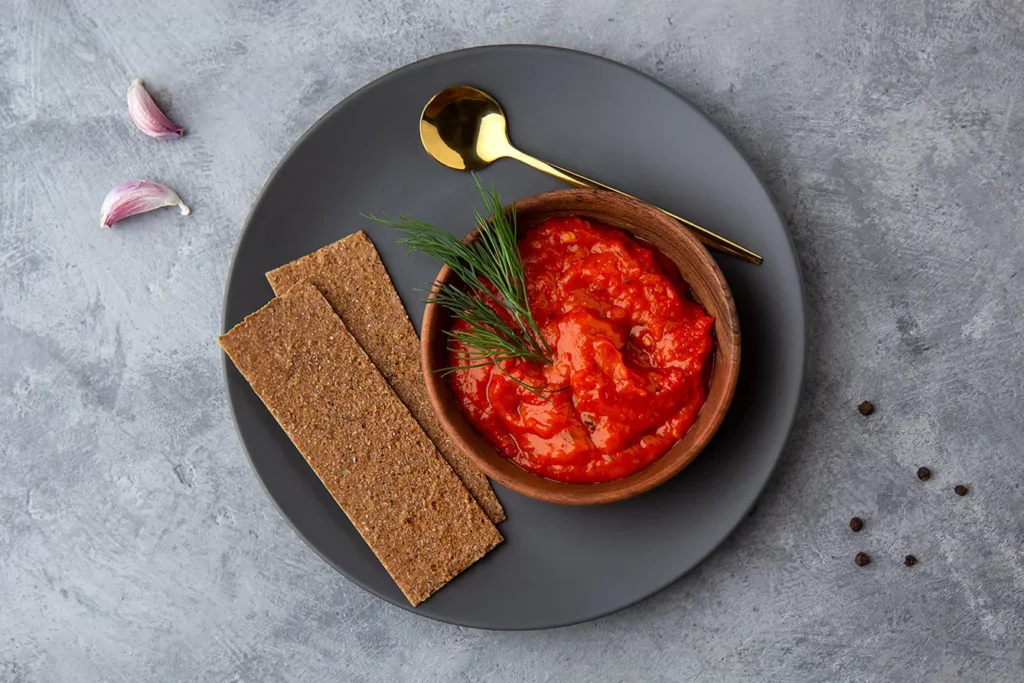 "Over the last few years, the production of the typical Bulgarian pepper has been steadily decreasing. We have almost reached the bottom. In recent years, there are times when not even a single kilo of Bulgarian peppers has been exported," Georgi Vassilev, head of the Bulgarian Pepper Association, says in conversation with 3Seas Europe. We cannot meet the requirements of the European Union. And the subsidies we receive per hectare are extremely insufficient. These funds are many times lower than the aid in other European countries," Vassilev explains.
A waning harvest
In 2022, Bulgarian pepper harvests came to 40,000 tonnes, with pepper grown on 18,000 hectares. "It's just a distant memory when in the 1980s, 350,000 acres of land were sown with some 250 pepper varieties. We've reached a point where to meet Bulgaria's needs, we turn to Turkey, Jordan, and Poland," says Vassilev.
According to Docent Velichka Todorova of the "Maritsa" Institute of Vegetable Crops in Plovdiv, foreign varieties grown in Bulgaria have already surpassed local ones in terms of area. Further on, as experienced growers are aging, Todorova has not observed a lot of interest from young farmers willing to take up pepper cultivation, an altogether labor-intensive and risky endeavor.
The giant Bulgarian pepper, known here as Kamba, is a common variety of sweet pepper. It has a smooth, large, and fleshy body, with a weight of 140-180 grams per piece. On the inside, it is tender, crisp, sweet, and aromatic. It is so good that some eat the peppers raw, while the rest prefer them as an addition to salads stuffed with cheese, rice, or meat. When roasted and peeled, the red peppers are also a staple in egg and cheese recipes. And, of course, come winter, they can also be enjoyed pickled.
How the pepper landed in Bulgaria
The delicious pepper made a career as a key Bulgarian export behind the Iron Curtain, but its arrival on Bulgarian lands dates to the 18th century. Where did the pepper come from? It depends on who you ask. One story has the vegetable coming from Istanbul during the times of the Ottoman Empire, while another possible entry point is from the north, through the Danube River.
Wherever the truth lies, the pepper thrived in Bulgaria, along with other vegetables. So much so that Bulgarian gardeners took their craft and seeds north and west, setting up gardens in today's Moldova, Romania, and Serbia. Looking for opportunities, in the 19th century, Bulgarian gardeners also reached today's Hungary, a country particularly known for its, well, affinity for peppers.
"Travels in Bulgaria in 1841," a book by French economist Jérôme-Adolphe Blanqui, also mentions visits to markets and gardens on Bulgarian lands, with the local pepper also receiving a notable mention. "Thanks to the experience and skills of Bulgarian gardeners, at the beginning of the 19th century in the Austro-Hungarian Empire appeared vegetables unknown until then – pepper, zucchini, eggplant," writes Bulgarian writer and educator Tsani Gnchev. "The Bulgarians knew a technology which, by pre-grown seedlings, systematic fertilization, and watering, produced a very good harvest. These are our hard-working gardeners who make their living by honest toil along the rivers, marshes, and valleys of foreign lands," Ginchev notes.
A legacy with a long reach
The descendants of these Bulgarian vegetable growers still live in Romania and Hungary, passing down the stories of epic harvests of peppers, tomatoes, and cucumbers from generation to generation. In 2014, the Society of Bulgarians in Hungary erected a monument honoring the contribution of Bulgarian gardeners. The location of the monument, representing a traditional Bulgarian water fountain, is hardly random: The monument stands in a place where a big Bulgarian vegetable garden used to be.
Probably also not coincidentally, in Budapest's 14th district, popular over the years with descendants of Bulgarians, one can stroll along three peculiarly named streets: "Bulgarian Gardner," "Eggplant," and, of course, "Pepper."