This is not the story of a wannabe actress whose career went south and necessitated a 180-degree change of plans. This is the story of a girl whose beauty, charisma, and talent could have placed her on the highest peaks of national cinema but chose to pursue her passion instead. It was a desire that would leave many at that time wondering, "What is wrong with Florentina Mosora?"
So, what was wrong with Florentina Mosora?
Truth be told, there was nothing wrong with her. Florentina, a film star of the 1960s, a beautiful girl who had all eyes glued to the screen and all odds in her favor, did not belong in the world in which she so perfectly fit in. She debuted her career with her role in Our Boys, a movie in which her character manages to steal the heart of a soccer star who happens to be her brother's rival. Little did she know back then, she would also steal the hearts of all of those watching at home. Her relationship with the industry seemed to be a match made in heaven right from the start. Her beauty and performance captivated the audience immediately.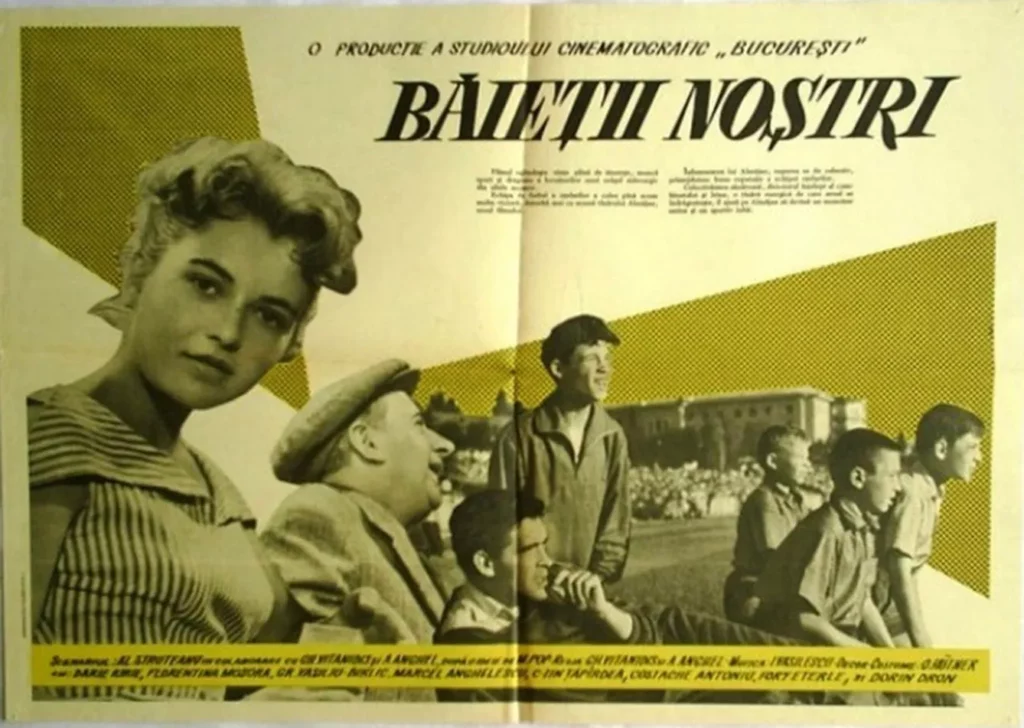 Her co-star was no other but Iurie Darie, a distinguished actor who was awarded multiple prizes in his career. Sharing her very first movie appearance with an actor of such an excellent reputation was not an easy task. She succeeded in delivering her role to a tee and secured her image as the nation's sweetheart. Florentina had everyone at her feet.
"Under the Blue Arch" and "Poste Restante" would only continue promoting her name and adding more individuals to her fan base. By the time she starred in "Love at Zero Degrees," a romantic-comedy typical of the 60s, Florentina Mosora was already an adored name in the industry of those times. This movie, arguably her best performance and most successful appearance, was to be the last time the world would see Florentina on the big screen.
The scientist enters the scene
Despite starring in 4 movies in a little under six years, she decided to pursue a different path in the third year of her movie career. You see, Florentina knew what she wanted. She wanted to shine, but not under the movie spotlights. She may have succeeded as a movie star, but what lay ahead of her was more than she, or anyone at the time, could have envisioned for the young girl.
She graduated in 1961 with a diploma in chemistry and in 1967 with a diploma in nuclear physics from the University of Bucharest. She alternated between her two passions – one year in the movie industry, one year in the faculty, one more movie, one more specialization, until 1974, when she let go altogether of her now former career and moved to Belgium. Not to film but to discover. What to discover, more precisely? The use of chemistry in the field of medicine.
In 1988 she became a professor in biological physics and biochemistry in Belgium. One year later, she would become one of the three scientists co-organizing a NATO workshop on Biomechanical Transport Processes. Then, in 1990, she became the head of the Oceanography Department at the University of Liège in Belgium. Florentina was a member of over ten scientific organizations, some of which she even presided over. For her extensive work in Belgium, she was awarded the Prix Agathon de Potter prize after her studies on the treatment of diabetes proved to be of great significance. Florentina's cinema career was undoubtedly successful, but that was nothing compared to her scientific career.
The name that would once garner standing ovations later received the highest praise from the scientific community. Florentina may have outdone her acting career, but her passion and talent for biology and science shone through all her work and led her to become a leading voice in her field. Sadly, a severe disease ended Florentina's life at the young age of 56.
However, there is no doubt that she lived a life of no regrets. Today, her name bears great significance in the movie industry but is even more significant in the scientific world. It appears in the opening credits of some of Romania's most beloved vintage films as well as ground-breaking scientific reports. You may say, in a way, that she lived a double life. And she excelled in both.