Setting a world record is never easy, let alone breaking an already existing one. It takes coordination, dedication, and lots of planning, but when there is a will, there is a way, and this is what the Romanian people demonstrated five years ago when they gathered in the small city of Alba Iulia and broke the international record for the largest human image of a country.
Nothing was incidental or accidental in achieving this great record. Participants from 70 cities traveled to Alba Iulia, and history was made under the careful coordination efforts of no less than 350 volunteers. Forming the shape of Romania, the 4807 people involved had to stay still and silent for five minutes for the Guinness representatives to validate the record.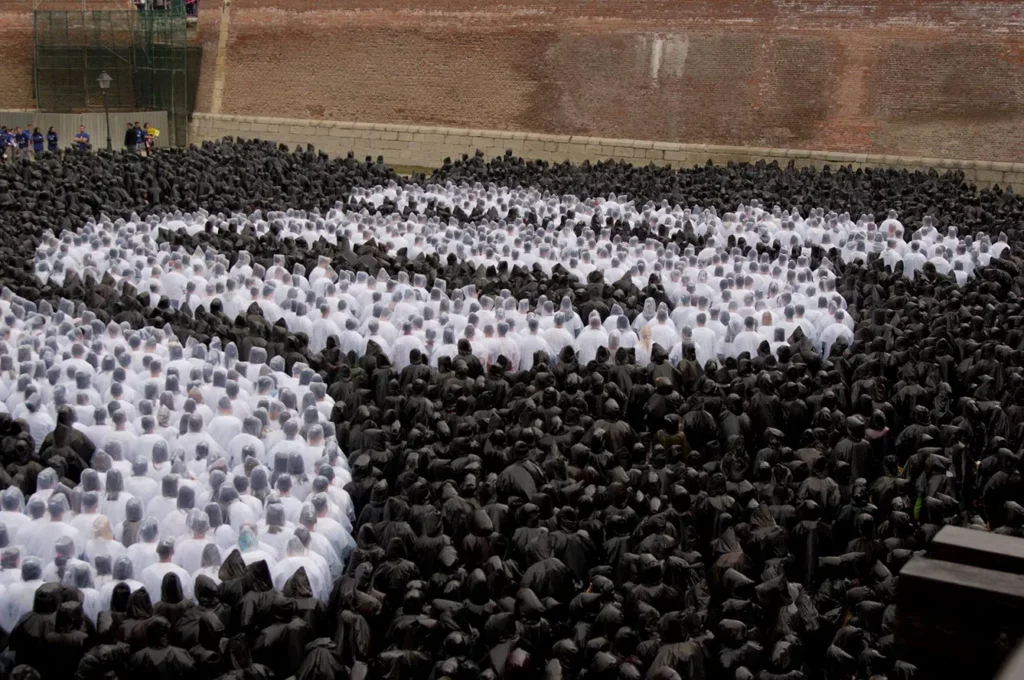 At the end of the longest five minutes ever, the people of all ages celebrated the establishment of a new world record and the memory of a unified Romania honoring its centenary in the heart of the country. The location was carefully chosen as it was the very place where, 100 years before, the Unification Declaration of Transylvania with the Romanian Kingdom was officially proclaimed, forming the Romania we know today.
The activity was part of the official agenda for the centenary, and it was carried out by the 11even Association, Alba Iulia City Hall, and Kaufland Romania (supermarket brand), all of whom represent the official holders of the title. According to the Guinness Book of World Records, the "Largest human image of a country/continent" record was first established in 2016. In two years, it was broken by four other countries, Romania being the most recent among them and still holding the title. Compared to the previous owner, Myanmar, Romanians broke the record by adding over 1000 people, outnumbering the first record-setter by adding more than 4000 people to the count.
For five years now, the record for the biggest human image of a country is still held by Romania. It is impossible to predict who will be the next holder of the title, if there will be one, but what is certain is that all Romanians need to break another world record is a national celebration.