Mitu was born on 14 July 1914. He was the oldest and biggest among his ten siblings. He suffered from gigantism, a condition which in the interwar period could be a curse or a blessing in disguise. No one knew back then how this would eventually change the course of his life. Whether it was a blessing or a curse is still up for debate.
Time certainly did prove that Mitu's height was like a silver lining hidden in a cloud. It all began when he was only 17 years old. Amazed and intrigued by his stature, a Prague-based circus enrolled young Mitu in their show and started traveling around Europe touting their Romanian giant. This represented a turn in Mitu's life, the first of the many to come.
Gogea Mitu's international noteriety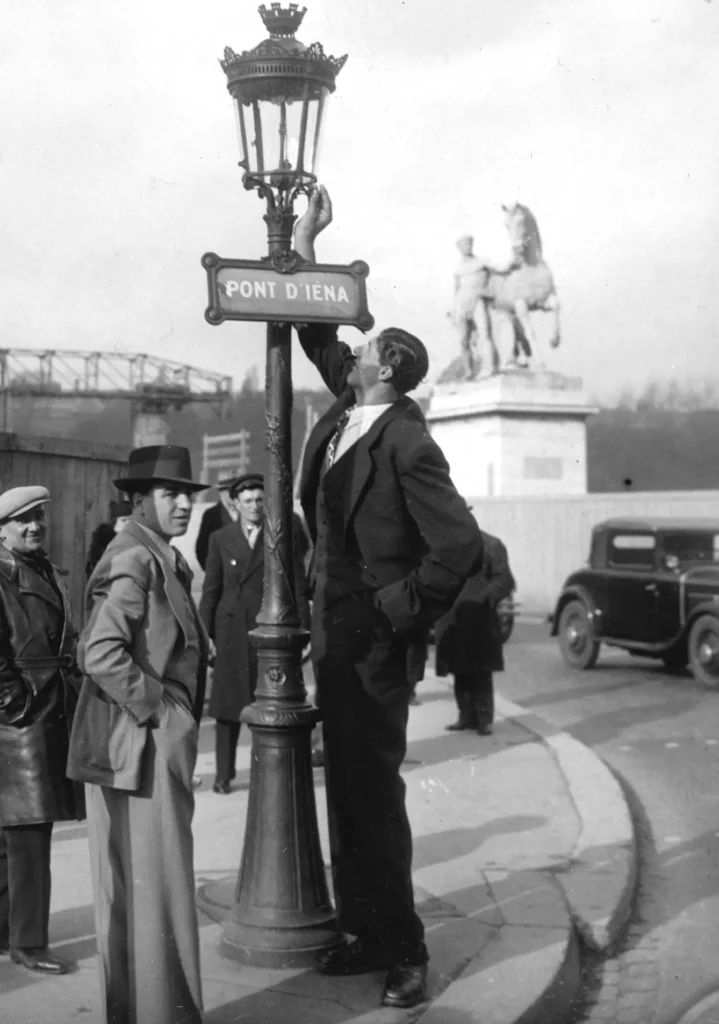 The second turn came not long after Mitu started gaining international fame for his height. Renowned caravans were now more eager than ever to showcase the one-of-a-kind teenager. There is no consensus over exactly how tall he was. Some argue he was 2.44 meters tall. Others stated he was 2.42m, while some go as far as saying 2.5m or more. Records, however, show that he was 2.36m and, with such height, he remains to this day Romania's tallest sportsman and the world's tallest boxer.
After securing a highly remunerated position in a prestigious circus in Monaco, Mitu envisioned the rest of his life as a circus man. Little did he know, it was all about to change in the blink of an eye. It all happened one sunny day when he met Umberto Lancia, who was to become his coach. From then on, it was all history.
After four long and surprising years spent abroad and in the training room, Gogea Mitu finally made his debut in the boxing world in 1935 at 21 years old. His very first opponent: his coach. Mitu was, understandably, intimidating. There weren't many prize fighters courageous enough to go head-to-head in a fight with him. So in the end, his first match was possible only because his coach decided, in absence of opposition, to enter the ring.
The end was a resounding victory for the young man. So his official first match was scheduled not long after, against the Italian champion Saverio Grizzo. This, too, was a success that shocked the sports world.
Facing off with international champs
The ascending fame of the sportsman quickly exceeded continental grounds, and, in less than a month, Mitu was going to face the worldwide champion, George Godfrey. If Mitu could hear this name today, it would probably send a shiver down his spine, for this was to be the very first man to teach him what loss feels like.
But the bitter taste of failure was quickly swallowed, and soon after, Mitu again felt the sweet taste of victory. And not just any victory at that. Romania's national champion Dumitru Pavelescu was officially beaten and, unofficially, dethroned from his title. This was the redemption needed by Mitu to face what was ahead, and the following prizefighting matches were all a mix of resounding successes and close ties.
The final bell for Gogea Mitu
His final – and fatal – opponent was to be met not in the ring but in a hospital bed in Bucharest. It happened during his international tour, right before the young sportsman was about to make his debut outside the continent. Having fought tuberculosis earlier in life, his life-long sickness caught up with his busy schedule and made it impossible for the sportsman to continue his activity. He was rushed to Romania, and bad luck made it so that during the train ride, he caught another cold (believed to have been caused by the 'curent' in the train) which aggravated his condition.
The final bell rang for Gogea Mitu on 22 June 1936. At only 22 years old, the promising life and career of this young man were viciously stolen away by complications from tuberculosis. But many would argue against that. Family and friends were quick to oppose the verdict of the doctors, implying a plot devised by bookmakers together with his competitors that led to the death of the sportsman. In reality, such myths are unfounded, for Gogea Mitu had been suffering from complications due to tuberculosis his entire life, and if anything, bookmakers had nothing but profit over the matches Mitu fought.
The world lost an aspiring boxer, and Romania lost its tallest sportsman in history. Regardless of the controversies behind his death, the event remains one of the most tragic and sudden goodbyes in the world of Romanian sports.