Descendants of Armenians who found refuge in Bulgaria, they are still here, proudly carrying the legacy of their ancestors in their home country, Bulgaria. "Sensing what was going to happen, my grandfather, Haygashod, arrived here from Edirne. My other grandfather came from Anatolia. They found salvation in Bulgaria," says Haygashod Agasyan, a prominent Bulgarian composer of Armenian origin. "Despite being Armenian by blood, I weep at the Bulgarian anthem. I feel much more Bulgarian than most Bulgarians."
The history of the Armenians in Bulgaria dates back to before the Armenian Genocide of 1915-1917. The first Armenian settlers are mentioned as early as the 5th century, two centuries before the founding of Bulgaria. During the Ottoman period, sizable Armenian communities lived in Plovdiv, Sofia, Dobrich, Varna, Burgas, Razgrad, and Shumen.
Finding refuge in a new land
Following Bulgaria's independence in 1878, Armenian revolutionaries from the Ottoman Empire found refuge in the newly liberated country. Armenians from Ottoman lands were also fleeing the regime of Sultan Abdul Hamid II, notorious for mass killings and atrocities, first in Western Armenia (nowadays, the eastern parts of Turkey) and later in other provinces of the empire. In just the period between 1894 and 1896, about 20,000 Armenian refugees arrived, transported by Bulgarian-owned ships across the Black Sea.
The Tarnovo Constitution of 1879, Bulgaria's first constitution, granted Armenians equal rights and obligations with those of other Bulgarian subjects. Once they found themselves in Bulgaria, Armenians established their own enterprises for processing tobacco, leather, and silk. They also showed mastery in watchmaking, goldsmithing, and carpentry.
The Armenian community continued to grow slowly. And then, from 1915 onwards till 1922, Bulgaria opened its borders to some 22,000 Armenian refugees. Today, more Armenians – about 8 million according to World Population Review – live in the diaspora than in Armenia, their historic homeland in the Southern Caucasus, which has a population of under 3 million.
Like elsewhere around the world, the Armenian community in Bulgaria – the 2011 National Census puts the number of people in Bulgaria whose native language is Armenian at 5,615 – boasts an impressive infrastructure completed with schools, cultural centers, newspapers, restaurants, beloved artists, and, of course, churches. Father Dirayr Hadavyan of the Armenian Apostolic Church in Ruse shares the old joke saying that wherever there is more than one Armenian, a temple is built first and then a school.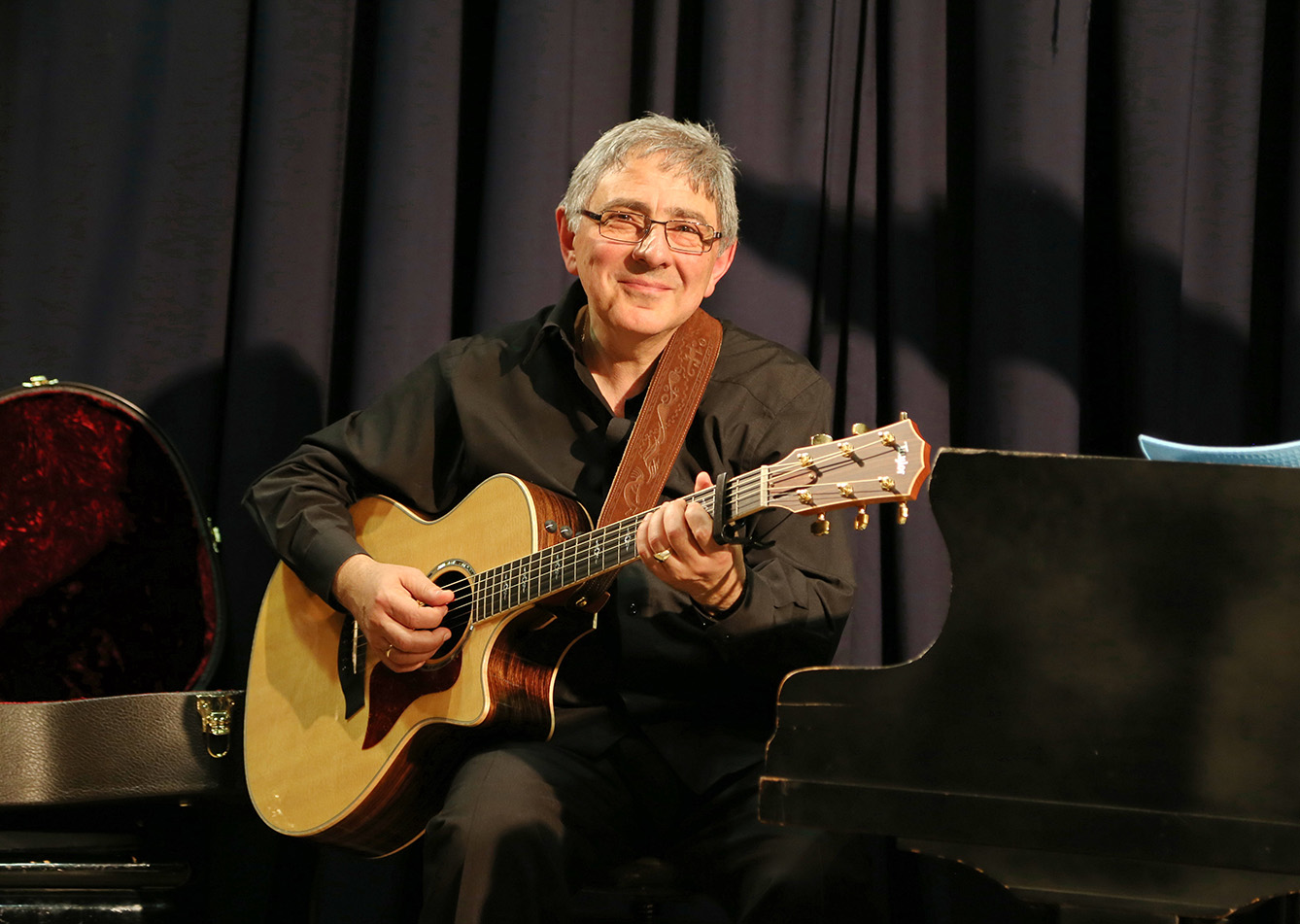 Armenians in Bulgaria: a flourishing culture
This checks out. Today, there are Armenian schools in Sofia and Plovdiv, while in smaller cities, they are attached to community centers. Since 1995, the University of Sofia has even been offering a rare major in Armenian studies. "There is definitely interest in learning about Armenian culture and traditions, as well as learning the Armenian alphabet," observes Krikor Panosyan, chairman of the Armenian community in Shumen, and a beloved radio host. Shumen in northeast Bulgaria is home to more than 200 Bulgarian Armenians.
This Easter, Bulgarian Armenians will flock to Armenian churches, a welcome occasion to pay respect to old traditions and catch up with friends. In Sofia, the family of Haygashod Agasyan observes all Armenian holidays. But they also mark all Bulgarian church holidays. "We try to observe the Armenian fasts, but not quite strictly. You see, we're Bulgarian as well," Agasyan confesses.
The composer has written many songs in Armenian. One of the songs tells how Bulgaria saved Armenian ancestors from destruction. He also gave as a gift to Armenia several songs of thanksgiving.
But the Agasyan family is not only known for its gift for music. Word spreads fast when his wife Mary makes her famous Armenian 'ashure' – a dessert porridge with grains, fruits, dried fruits, and nuts. Her signature? Add rose water and sprinkle it with walnuts. Very liberally.