Those following Sofia's residential real estate market have seen it all. And yet, this year, potential buyers were stunned yet again as reports appeared of sales reaching EUR 3,000-3,500 per sqm. The price, although beyond reach for many, wasn't the issue. It was the location in one of Sofia's largest planned neighborhoods, teeming with brutalist socialist residential buildings, which raised eyebrows. Really, 3,500 EUR per sqm for a concrete flat in a socialist-era neighborhood called "Youth"?
Youth, Friendship, and Freedom for all
Three decades after Bulgaria emerged as a young democracy, remnants of its socialist republic past are still around, including the names of some of Sofia's biggest neighborhoods. Youth (Mladost), Friendship (Druzhba), and Freedom (Svoboda) are some of the neighborhoods with old names and new prices. Should the names be changed? It depends on who you ask.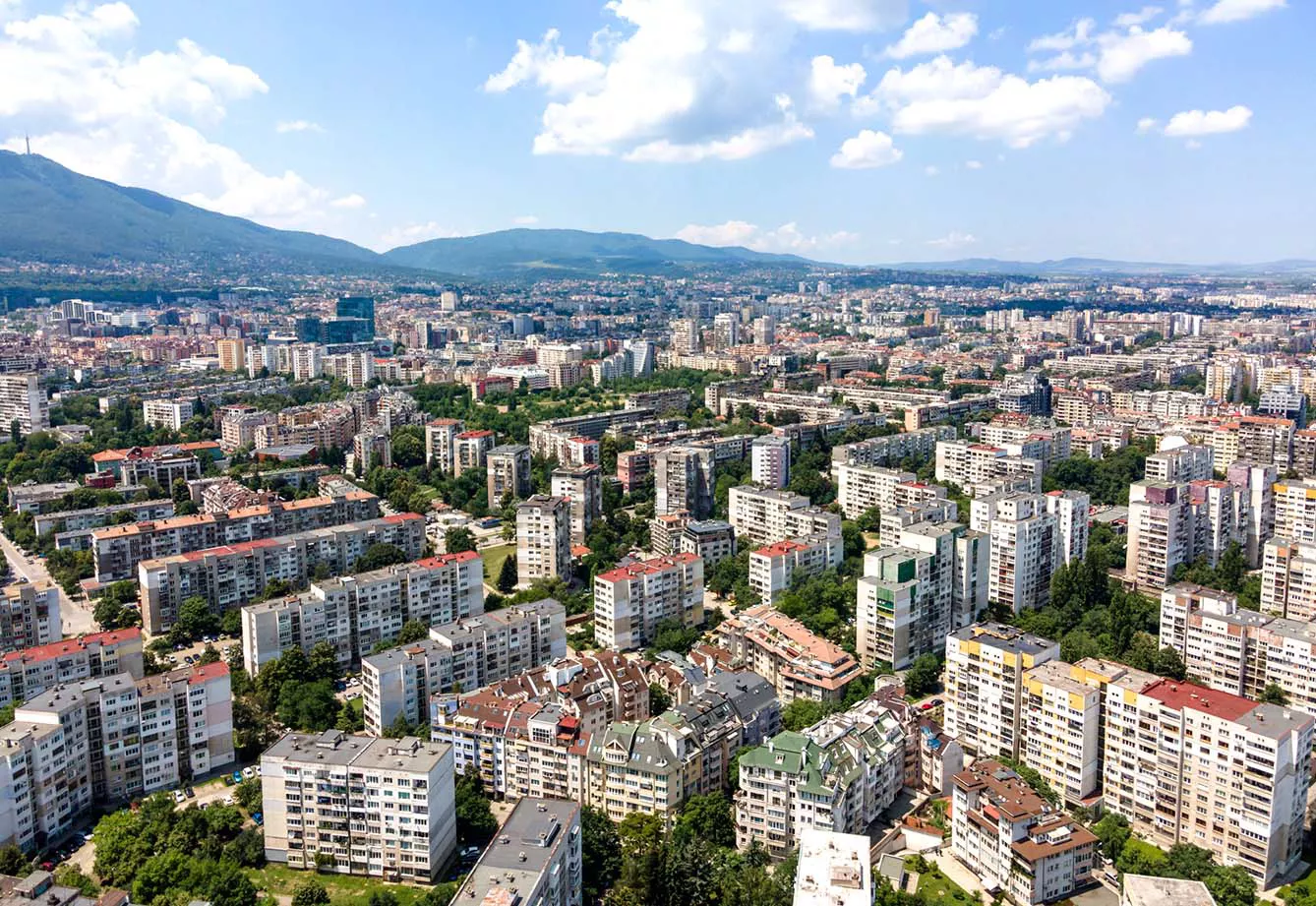 "I never realized Druzhba was named so because of the socialist friendship. I only associated it with the fact that my grandparents were sent to live there after waiting for an apartment for a long time and that they had to move from the center of Sofia to the outskirts," says marketing manager Vihra Ivanova, born and raised in Sofia.
"Unfortunately, Druzhba hasn't modernized much. Mladost, also located in the vicinity, benefited from its location next to a sprawling business park, and it's much more coveted. But the infrastructure, transport, and Soviet-style residential buildings in Mladost are just as bad. I'd say, if we're to change something, let's start with the way these buildings look, the quality of life in those neighborhoods, and worry about their outdated names later," Ivanova thinks.
The perfect time for rebranding of Sofia's neigborhoods
The Bulgarian capital, home to close to 1.3 million people, has more neighborhoods that might benefit from rebranding when the time is right. For example, five of the capital's neighborhoods derive their names from military terminology. Is this interfering with Sofia's attempts to portray itself as a friendly city? Perhaps. The confusion remains. One of the city's most expensive neighborhoods is East (Iztok), a name that clearly marks its location in the city. Though, for some reason, Sofia doesn't have any neighborhoods named after the other three cardinal directions.
Then, there's the neighborhood of Modern Suburb (Moderno Predgradie). Sound promising? Don't hold your breath, it's just another neighborhood with decaying concrete buildings. The sprawling Hope (Nadezhda) neighborhood, one of the biggest in Sofia, while sounding and looking socialist, surprise, has a name with a royal origin. The area, before it became a typical working-class suburb, was named after Princess Nadezhda, the youngest sister of Boris III of Bulgaria, the Tsar of the Kingdom of Bulgaria from 1918 until his death, shrouded in mystery, in 1943.
Detached from the original meanings
"These neighborhoods, although they were created with a communist idea in mind, have long since become detached from the meaning that was invested in them. People do not accept it in a typical socialist way, such as, for example, Bolshevik Street," a prominent member of Sofia's City Council asking for anonymity tells 3Seas Europe. Over the years, our interlocutor has been involved in the change of the names of some 100 streets in Sofia. "At this stage, no changes should be made in the naming structure of the neighborhoods. It has never been a topic of discussion in the City Council," the member adds.
"Changing the names of neighborhoods in Sofia is a difficult and complicated job. But we do have to look at the complexes whose names are somehow unreasonable and scandalous. A very careful approach should be applied. You have to take into account what the residents of these neighborhoods think about this. Under no circumstances should there be pre-election noise where some passions run high," thinks Prof. Ivaylo Dichev, a professor of cultural anthropology at Sofia University "St. Kliment Ohridski."
Kaloyan Pargov, another Sofia City Council member, also believes it should be the residents asking for change, provided they want a new name for their neighborhoods. "The City Council can only consider reports to change names if there is a strong case for it. Changing the name of the neighborhood also means changing citizens' IDs. At most, you'll take some swearing on this one. I consider the issue of the change to be unimportant."
Sofia starting small by changing street names
In Shumen, a city in northeastern Bulgaria, one of the largest neighborhoods with over 20,000 inhabitants still bears the name of Boyan Bulgaranov, a Bulgarian general who participated in the communist partisan movement during WWII. Also located in the city is Karl Marx Street. "The subject is extremely serious," tells 3Seas Europe Docent Stefan Minkov, City Council member serving on the renaming committee. "The opinion of the residents of the neighborhood is important. I am considering this option to submit a report to change the names of a few streets. We need to move in that direction so that this problem does not remain," Minkov says.
Shumen is one of the many cities and villages in Bulgaria which shed their old names, usually honoring prominent members of the Communist party or partisans during WWII, to reflect the new times. Remarkably, however, Blagoevgrad, a city of 70,000 in Southwestern Bulgaria and home to the American University of Bulgaria, still bears the name of Dimitar Blagoev, founder of the Bulgarian Workers' Socialist Democratic Party.
Becoming a punchline
With new names on the way, maybe, the old ones are proving fertile ground for jokes. One can often hear they should "leave all hope" when heading to Sofia's Hope neighborhood. "Now the situation is more like "There's hope for Hope," thinks Vihra Ivanova, the marketing manager. "Any neighborhood with prefabs has hope, because most are connected to the subway system, have proper streets and sidewalks, kindergartens, and so on, something a new sprawling district called Monastery Meadows (Manastirski Livadi), for example, doesn't." The joke is that there are no rappers hailing from Manastirski Livadi because there are no streets for them to grow up on.
Taxi dispatchers and drivers, always a good source for urban jokes, often call the Youth district "Second Youth" and occasionally they might head to the "Last Hope" neighborhood instead of just Hope. In other neighborhoods, things get sorted out on their own. Poligona, one of Sofia's districts bearing a military name, is now being described simply by the most well-known building in the area: The Mall.