This innovative approach to learning and development was promoted by the Romanian Chess Federation, which put together the Education through Chess program. This national plan aims to train 3,000 professors to assist over 50,000 students in their quest to master the brainy game.
Chess: Slow game for fast-paced world
"In today's fast-paced world, children struggle to focus. Chess is a powerful antidote because it improves children's attention span and teaches them to stay focused for longer," says Vlad Ardeleanu, President of the Romania Chess Federation.
According to him, learning chess will not only teach the children not to give up easily, but it will also teach them to overcome obstacles and accept losses and draw lessons from them. The program, tailored to students aged 9 to 10, is set to be implemented following the next academic year, starting in September 2023.
And yet this is not the first time such a program was seen in Romania. A similar initiative was forwarded in 2014. Designed to suit the capabilities of kids aged 7 to 8, the optional subject was left for implementation in the schools. Sadly, in the absence of a coordinated effort, the popularity of the initiative did not meet the quota it was hoped for.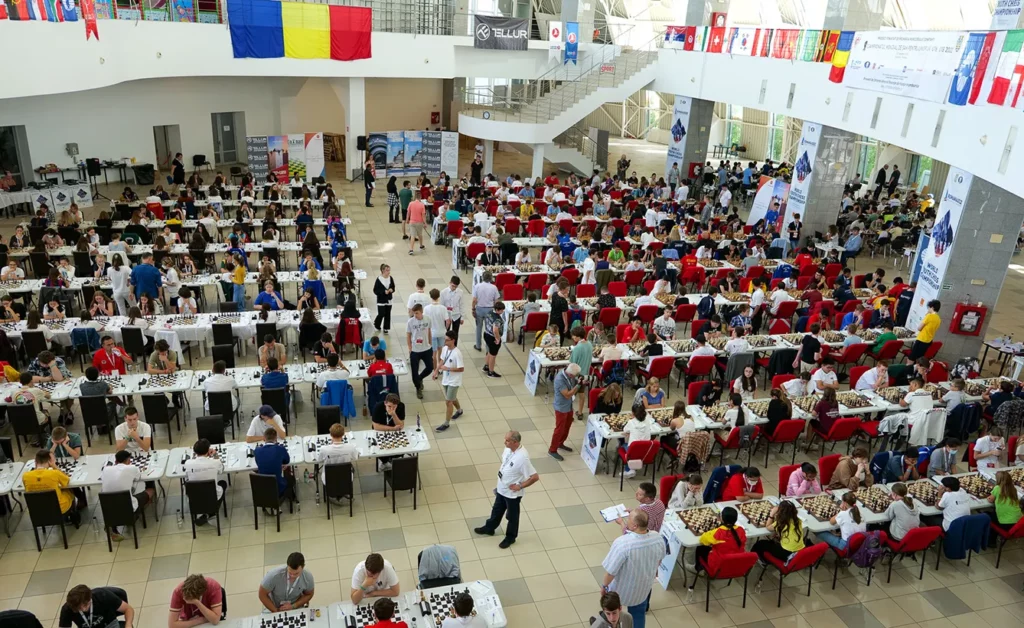 But things are different this time. This new program is comprised of three phases. Often, the lack of specialized personnel to teach the brainy game is the main problem in pursuing such initiatives. This is why the very first step envisioned by Education through Chess is training no less than 3,000 professors, equipping them with all information needed to further teach the game in school. Next comes the actual teaching that will be done in classes.
Lastly, the final stage of the program approaches the organization of various chess competitions so that kids can put to work all the skills they gained and receive gratification for all of their determination. Starting March 2023, when the platform was officially launched, more than 400 professors have already lined up to receive accredited courses in chess.
Romania, a chess-loving country
Romania is a chess-loving country, which is seen in the multiple initiatives it has conducted throughout the years to promote and ensure access to chess classes for everybody. One such attempt was made in 2017 by the Faculty of Physical Education and Sports from Lower Danube University in Galați. Here, students are entitled to up to 28 classes of chess per semester, allowing the students to sharpen and train not only their physique but their minds as well. 
These chess-related developments in Romania should not come as a surprise. The country has a formidable history when it comes to the mind game. In September 2022, Romania hosted the World Junior Championship in Mamaia, where Romania secured almost half of the Top 10 places with 4 juniors in line. In 2020, a young boy from Iași shook the world of chess when he won First Place in Cupa Dolce. At only seven years old, the boy has a score that can easily compete with the one of a professional adult. 
Education through chess was an acclaimed and well-received initiative for Romanian students. Much anticipated by professors and surely awaited by students, this new program is sure to change how children and adults perceive the process of learning and expose themselves to new activities.