Matsuko has two leaders. Mária Virčíková, the face of the project, frequently speaks to the media. She is a researcher who specializes in robotics and automation. Her business partner, Matúš Kirchmayer, is an expert in gaming. The two combined their expertise in 2017 to establish Matsuko, which is the Japanese word for a fir tree, implying their interest in robotics. Mária recalls how she got inspired during her research stay in Silicon Valley. The combination of Zoom and virtual reality came to be known as the "Skype of the Future," as Virčíková called it.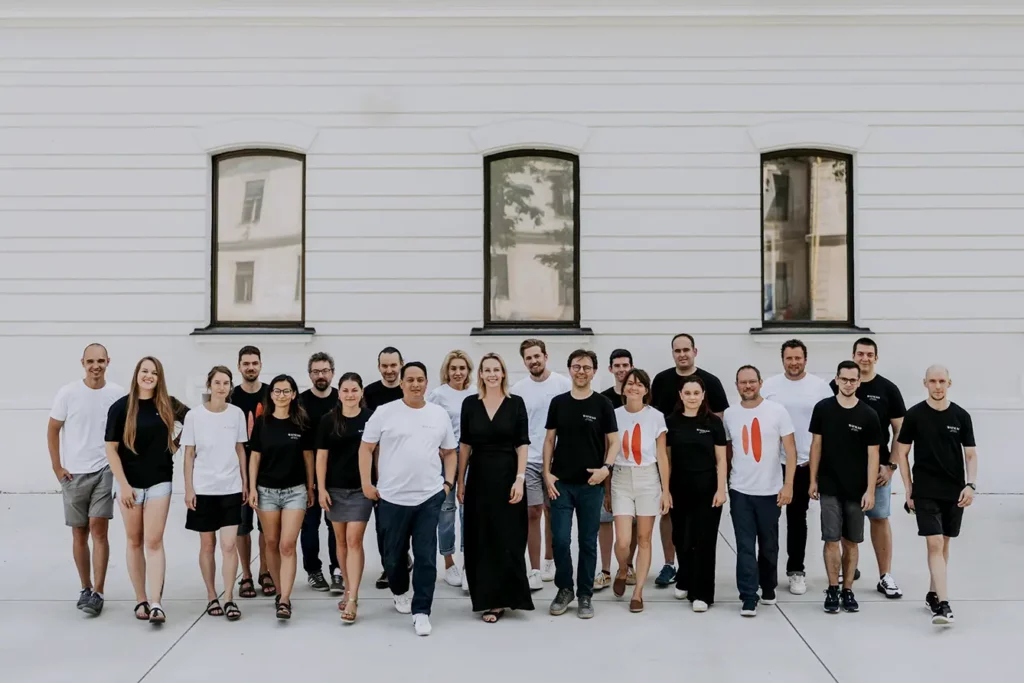 The company has had a smooth start and passed all of the initial stages of startup development, which include raising investments of increasing size. For example, Matusko obtained two investments from the Neulogy fund, Sli.do startup, as well as Grandpool Budapest, and IPM LLP – a British asset manager. The company has since climbed up the ladder to receive funding from state and private institutions and won several awards. Thanks to the success, Matsuko has made more than EUR 6 million.
Although based in Košice in Eastern Slovakia, Matsuko has expanded to various parts of the world. It has an office in Paris, does business on the US market, and has a total of 30 employees from 7 different countries. Working remotely is not a problem. Virčíková places a lot of emphasis on working with students, which is why Matsuko is cooperating with ten doctoral students.
How does Matsuko app work?
The app brings much non-verbal communication, which is not seen in online communication, to the conversation. For that to work, both users must agree to switch on the hologram function. They then put on glasses similar to those of 3D glasses. The camera of the application subsequently turns on and captures the user through one angle. Even though the camera does not move throughout the interaction, the software's AI continuously learns new information about the users.
This way, much of the non-verbal communication is seen. One of the advantages of this is that our brains do not get as tired as if we spoke on Skype, as we are using more cognitive functions at the same time, Virčíková confirmed. As mentioned above, the product decreases the differences that one encounters when communicating online compared to a real in-person conversation.
Matsuko may be one of the most dominant players in the region, but on the international scene, several interesting parallel projects may be seen. Some of them were present at a recent SXSW event in Texas, where only dozens from over 200 companies entered the final stage, with Matsuko as one of them. From the others, Hume AI, a US-based, which brings emotional awareness to robotic devices such as voice assistants, was present.
The project is similar to Matsuko in that it replaces segments of human conduct. Another startup is Sonvai Labs, which imports AI to telehealth systems, and JusticeText, which built an AI infrastructure to capture violence more precisely. All of these startups are predominantly based in the United States, which leaves other parts of the world open for new innovations.
Future Innovations
Matsuko is currently providing and facilitating the product to its clients, who can request it on its website but hopes to make it more available to casual users by focusing on the B2C model (business to client). Virčíková is hoping that robots will take over all repetitive tasks that humans currently have to do. In a recent podcast called the Hype, she stressed that robots are developed well enough to be creative and write poems that one cannot tell apart from poems written by humans.