"Mr. Car and the Knights Templar" is a new Netflix film about an art historian and his wacky car hunting down historical artifacts. Perhaps the translation of the protagonist's name doesn't highlight all the meaningful nuances, but the new Netflix screen adaptation of the Polish cult classic youth adventure novel does (some) justice to the original. And more importantly, it brings back one of the most interesting (if not among the most important) writers in the history of Poland under state socialism.
Mr. Toy Car
Mr. Car (Pan Samochodzik in the original Polish series), the moniker of the protagonist of a series of novels, could perhaps be "Mr. Automobile" or even "Mr. Toy Car." The titular hero, Mr. Thomas (whose first name remains undisclosed throughout the series), is an art historian and detective recovering lost treasures and solving historical mysteries.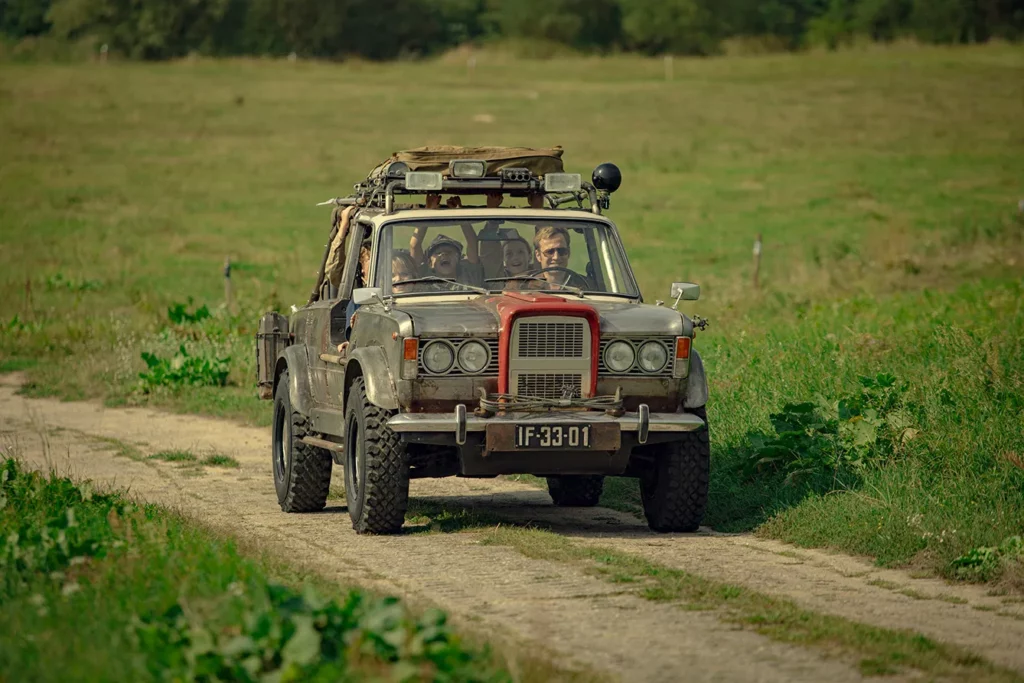 But before you jump to hasty conclusions: no, he's not as close to Indiana Jones as you may think. Though the Netflix filmmakers took some effort to blur the difference, and even the date of the premiere of both heroes' last installments seems not coincidental, Mr. Car was made from an entirely different clay.
Less of a swashbuckler, more methodic, focused, and serious, Tomasz, or Mr. Car, was among the unique youth novels where the main character is an adult, and youngsters, if any, are only supporting roles.
The all-in-one Scooby Doo team
As happens with adventure books, the series of over a dozen books from 1961-1985 (reviewed, changed, edited, and adapted even after the author's death and then sequenced by numerous writers) have a simple and functionally framed narrative. Mr. Thomas is a researcher at Central Museum Authority, the Ministry of Culture agenda coordinating work on cataloging and caring for works of art and cultural artifacts. In socialist Poland, which is portrayed quite realistically with his prerogatives, there are no administrative obstacles.
But again, set only two decades after the end of country-destroying World War II, every one of his queries turns into an adventure. It may be about works of art stolen by the Germans, cataloging artifacts in an ex-noble manor that turned into a public building under communist expropriation, chasing regular art thieves, or discovering the secrets of the 18th-century freemasons and Templar-like Teutonic order forming the medieval deep state.
You could easily guess how many parties are competing for the discoveries Mr. Thomas hopes to make, trying to thwart him at every turn. This is kind of an Indiana Jones thread, but also, Mr. Car is kind of an all-in-one Scooby Doo team, solving the puzzle, discovering the item's heritage, and returning it to the public through authorities.
And in every installment, there is a youth component, typically scouts, members of a prominent youth movement under socialism, tend to engage in the protagonist's adventure, more often than not helping him to solve the problem.
The Mystery Machine
These are also those who call Thomas "Mr. Car," highlighting one of his most prominent traits: the vehicle he is using. The author's original idea was to provide his character with a utilitarian vehicle without committing a crime on realism.
You see, under the state socialism, cars in the hands of people were mediocre at best, and the sight of a luxury car on the street was always suspicious: its owner could have been a corrupt authority, an entrepreneur with a secret source of income, or a spoiled elite member's child, but never a hard-working individual such as Mr. Thomas.
Instead, he was fitted with a car that was not prestigious but ingenious. The DIY car made by the protagonist's uncle is ugly as hell, rusty, and scratched all over, but more than impressive: with an Italian engine from a Ferrari 410 Superamerica, likely making it the fastest car in the country. Not to mention that it is an amphibious convertible that serves its owner well in any situation (originally without any Bond-style weird feature.)
Zbigniew Nienacki
Born in 1929, Zbigniew Nienacki debuted as an author in 1946, aged 17, and his early career included experience as a youth supervisor in an orphanage and social center for children relieved from concentration camps and war orphans.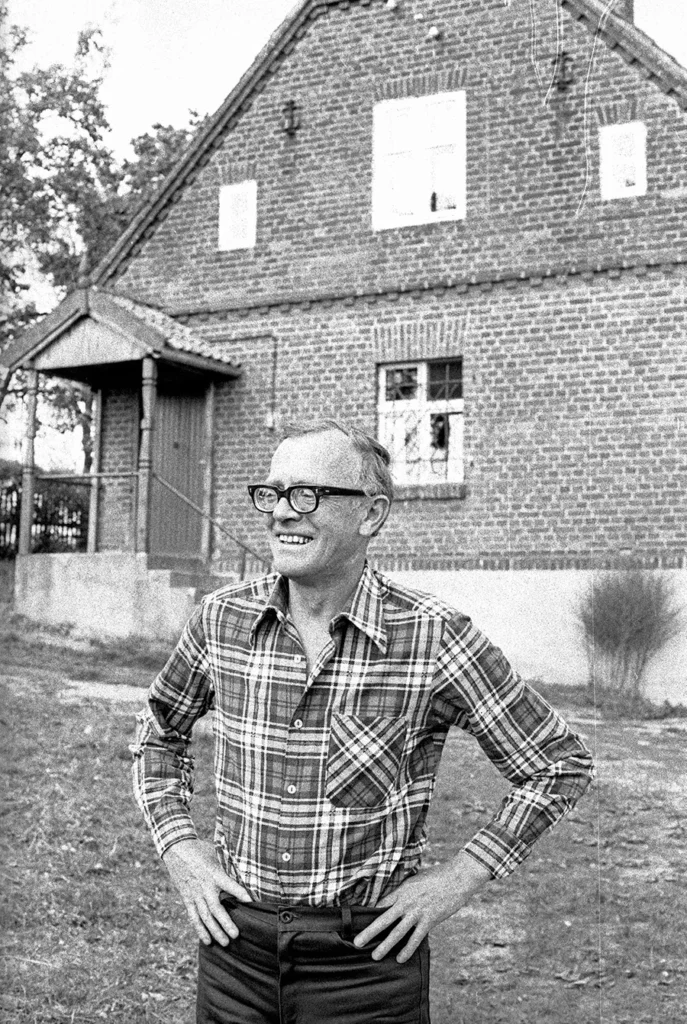 Perhaps this is the origin of the idea that the protagonist of the novels should be an adult just using youngsters as aides. When you think about it, it means that the author treats children as more grown-up than usual, but also signals a distance from him and actually a childlike perspective.
This is just the tip of the iceberg of the sophisticated person that Zbigniew Nienacki was and his equally sophisticated reception. For one thing, as intellectuals usually opposed the Soviet-imposed communist regime, Nienacki, who died as late as 1994, never denounced the system even when it was mainstream stand during the "Solidarity carnival" of the early 1980s.
His compliance with state socialism is reflected in the books, where Mr. Thomas is not indifferent to the system but actively mentions it – at one point, even admitting membership in ORMO or Volunteer Reserve of the Citizens' Militia, voluntary paramilitary support of the communist police force.
The controversial Zbigniew Nienacki
Some claim that Nienacki might have been disillusioned as to his literary skills, deciding that serving the case was a winning strategy for a mediocre but faithful writer to hit bookstore shelves. Anyway, his attempts at adult prose were, and are, remembered mostly by their scandalous content, most important of which "Once a Year in Skiroławki" is still remembered as pornographic (even if that is much of an exaggeration.)
Nienacki's controversial lifestyle manifested not only in his political activity. He was over thirty when he moved to Jerzwałd, a village in the North of Poland by the largest lake in Poland, Jeziorak, to live with his 17-year-old lover, whom he abused. He never left his wife, and both women took turns living with the author in the 1990s, fighting over his inheritance.
By the way, when it turned out that the Jerzwałd celebrity didn't leave anything to his lover in his last will, the head of the village called him the "antichrist." That may or may not be fair, but the metaphor itself works well with the writer who committed most of his work to a persona pursuing cultural and occasionally metaphysical secrets.
*"Mr. Car and the Knights Templar" is now streaming on Netflix.