E. Wedel to Poles is what Cadbury is to Brits and Hershey's to Americans. It is the leading Polish chocolate brand, with a tradition going back to the 19th century. Although much of the story is like a walk through the land of milk and honey, especially given that the products developed back then still enjoy popularity today, it wasn't always so sweet. For now, let's focus on the amazing tale of sweet cocoa goodness treats and revolutionary ideas that began in Warsaw in 1851.
Would you sign your chocolate?
That was the year when Karol (Carl) Wedel opened his first workshop and chocolatier cafe/shop. However, much of how the E. Wedel brand grew and excelled was down to Karol's son, Emil Wedel. He learned the trade from his father, who ensured his son received appropriate education in the field. 
Emil studied in Germany, Switzerland, England, and France, completing his education in 1865 and returning to Warsaw to help his father develop products. Not long after, he received the factory as a wedding gift (1872) and took over the family business. It was Emil who moved the location of the first chocolatier cafe to Szpitalna Street, where you can still find it today. 
The company's oldest shop is still offering its steaming cup of pure sweetness: the famous Wedel drinking chocolate – a must when in Poland's capital city! Emil was also responsible for the trademark. When Wedel chocolates were becoming increasingly popular, many fraudsters offered knock-off versions of the sweet bar. Needless to say, the flavor was nowhere near similar, as Wedel used only carefully selected, quality ingredients and paid special attention to the sourcing process of their cocoa beans.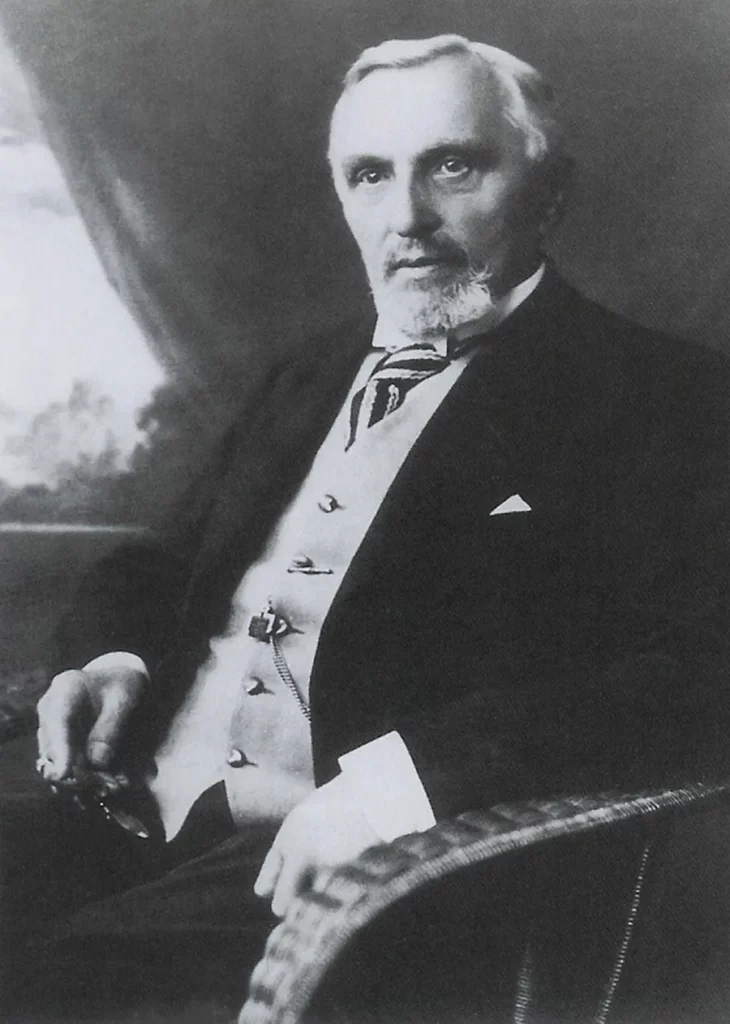 This led Emil to make a decision to "sign" his chocolate bars, which is precisely what he began to do in 1874. This signature became so recognizable that it serves as the company's logo to this day. Even a widely beloved Wedel ad campaign from the 1920s featuring a boy on a zebra didn't manage to replace Emil Wedel's autograph.
The golden era
The family business was booming. For those days, the network of chain shops was already impressive in 1859, as the shops were present far beyond Warsaw. Emil Wedel made sure his products were considered to be of top-notch quality. Could it get any better? Yes, it could! It turned out that it was Jan Wedel, the grandson of Karol and son of Emil, who proved to be a true visionary. He was the Mr. Wedel who could compete with his literary equivalent, Willy Wonka. 
Jan Wedel took over the business in 1923 after it had been directed for the previous four years by his mother (who took over after Emil Wedel's death in 1919 – pretty impressive for a woman in the early 20th century!) It was Jan who came up with the concept for the advertisement featuring the boy and the zebra, commissioning famous Italian artist and cartoonist Leonetto Cappiello to create it. The artwork became one of the most popular and recognizable advertisements in the Second Republic of Poland and is still in use (both as a logo and an ad). 
Jan was also revolutionary as an entrepreneur. In 1926, he started employing women, and not just that – he created a crèche and preschool, which were located at the premises of the factory for the employee's children. He provided dental care and other benefits for his workers, such as holidays at a company-owned retreat. These types of benefits may be standard today, but as for the early 20th century, they were truly impressive and groundbreaking.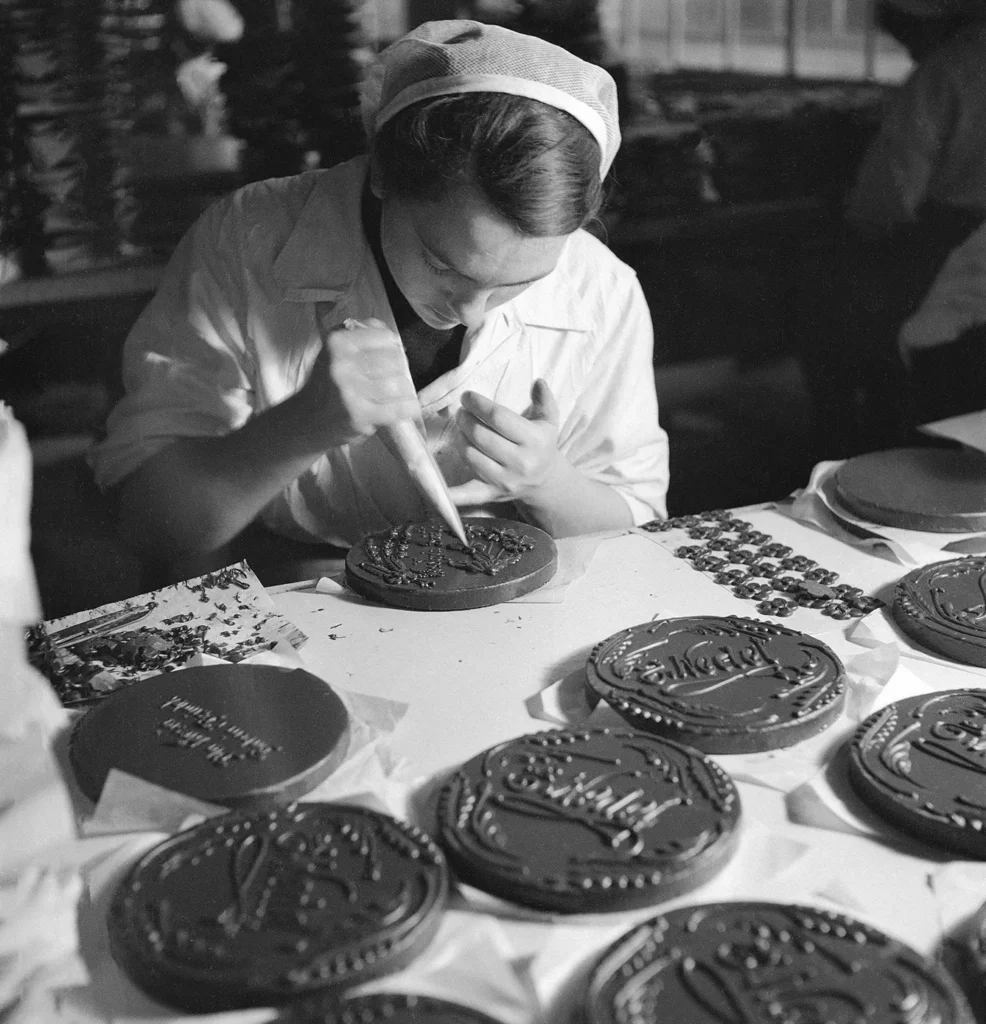 It was all possible also as a new factory in Zamoyskego Street was constructed under the leadership of Jan Wedel – the factory still stands and is operational today. Jan Wedel developed the most iconic products: torcik wedlowski (a wafer, round cake with nutty cream, covered in chocolate. Hand-decorated even today by 24 specially employed workers who, they say, can tell their own handwork from the others); Jedyna chocolate bar; and Ptasie Mleczko. The latter of the products – a marshmallow-like vanilla filling in original Wedel chocolate – was patented in 1936, and other manufacturers were willing to kill for the recipe.
Extravagance
Apart from a revolutionary approach to business and constantly providing exceptional products, Jan Wedel was big on promotion. And he could be called the father of a full-blown advertisement, yet with principles (patriotic as the family Wedel was, they never published their ads in a Russian propaganda daily paper – Dziennik Warszawski).
Wedel invested in a fleet of company cars, but he literally took to the skies when in 1936, he purchased an aircraft used both for the transport of his products and advertisement. At that time, E. Wedel branches were present in locations stretching from Lviv to Gdynia and abroad, for example, in Paris and Copenhagen. Jan Wedel would famously sit next to the pilot during city festivals in Warsaw and throw out leaflets. Those who would collect a certain amount were able to later exchange them for bars of chocolate at the company's store. 
He would do the same for promotion, and, during the weekly supply flight to further destinations, such as Gdynia (north of Poland), he would throw leaflets and… chocolates, showering the sunbathing crowds with sweets. The aircraft also succeeded at the first European attempt at pulling a banner with the company's advertisement across the sky. Do you think he could not top that? Wrong! In the early 1930s, E. Wedel even introduced the first vending machines in Poland, filled with the company's chocolates. 
Tragic loss
When the Second World War broke out, Jan Wedel involved himself in the conspiracy. He was helping families, and the aircraft his company owned took off with reports in the early days of the war. Later it was directed abroad to serve in the so-called white fleet and help carry wounded soldiers. 
Six members of the Wedel family were killed during the first few days of the Warsaw Uprising. Jan Wedel survived; however, his factory, protected to an impressive degree by his employees from being ransacked by the Germans, was entirely emptied by the Soviet forces, who left nothing behind. After the war, the regime took over the company, and Jan Wedel was forbidden to enter its premises.
He contested the decision and won in the Hague tribunal. He was paid compensation but, sadly, did not retrieve his factory. He died in 1960 when the Soviet regime was still strong. He didn't have any children, and his nephews, who were to take over the company, never got to do so either (one of them died in Great Britain in 1977). Despite the fact that E. Wedel ceased to be a family-owned company, the chocolate empire they built survived.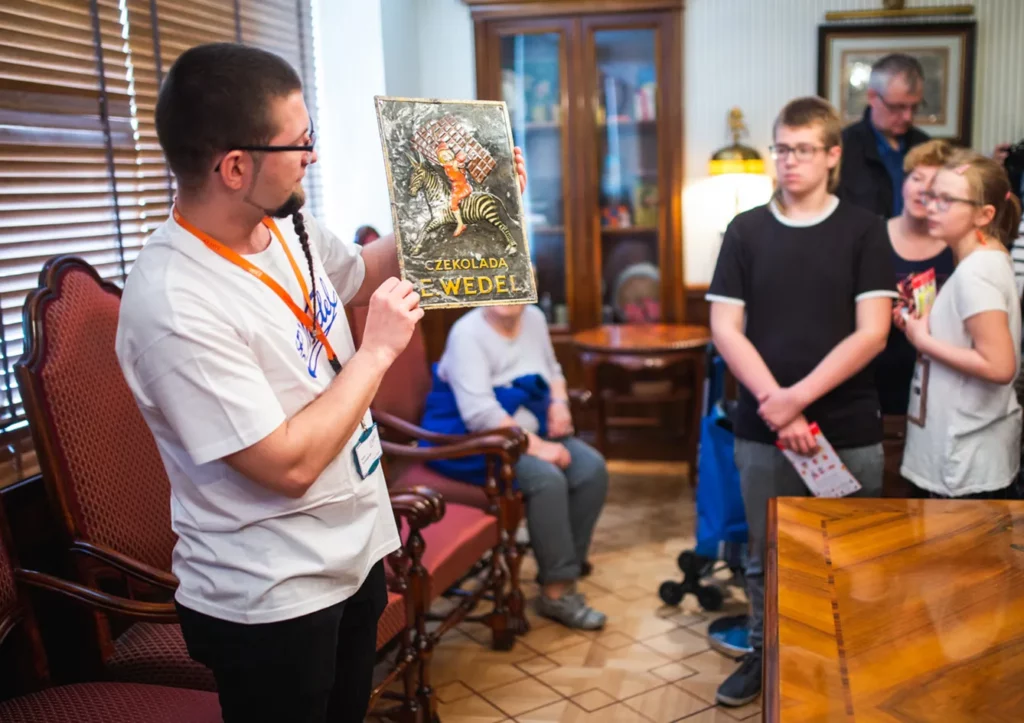 Under new management
After the fall of communism, it was purchased by the biggest brands. Currently, it is a part of the LOTTE Group (Japanese concern), yet no one even dreamt of substituting the E. Wedel trademark with something foreign (in fact, it's likely that many Poles do not even realize the company is currently owned by foreign capital, as it draws strongly on the iconic advertising and product offer). 
You can still purchase E. Wedel confectioneries, prepared according to the original recipes. And Ptasie Mleczko… well. The fame of this delicacy never faded, and although you can currently buy many "heavenly mousses" offered by other companies, it is E.Wedel that holds the tightest grip on that market segment. So much so that it has just recently teamed up with Costa Coffee, creating drinks inspired by the timeless treat. To take a sip of the carefully prepared beverage, you need to travel to Poland in the summer – it is a country exclusive (complemented by Costa Coffee's limited version of Ptasie Mleczko chocolates, available from the end of April this year). It's an exceptional example of a truly national product in the era of merciless globalization.