In the late 1960s, American explorer of Bulgarian folklore Martin Koenig recorded and released on vinyl in the United States a Bulgarian folk song performed by Valya Balkanska. A few years later, a copy of the song was among the recordings included on the Golden Record, a message from the Earth prepared to fly out of the Solar System aboard two identical spacecrafts from the NASA Voyager program.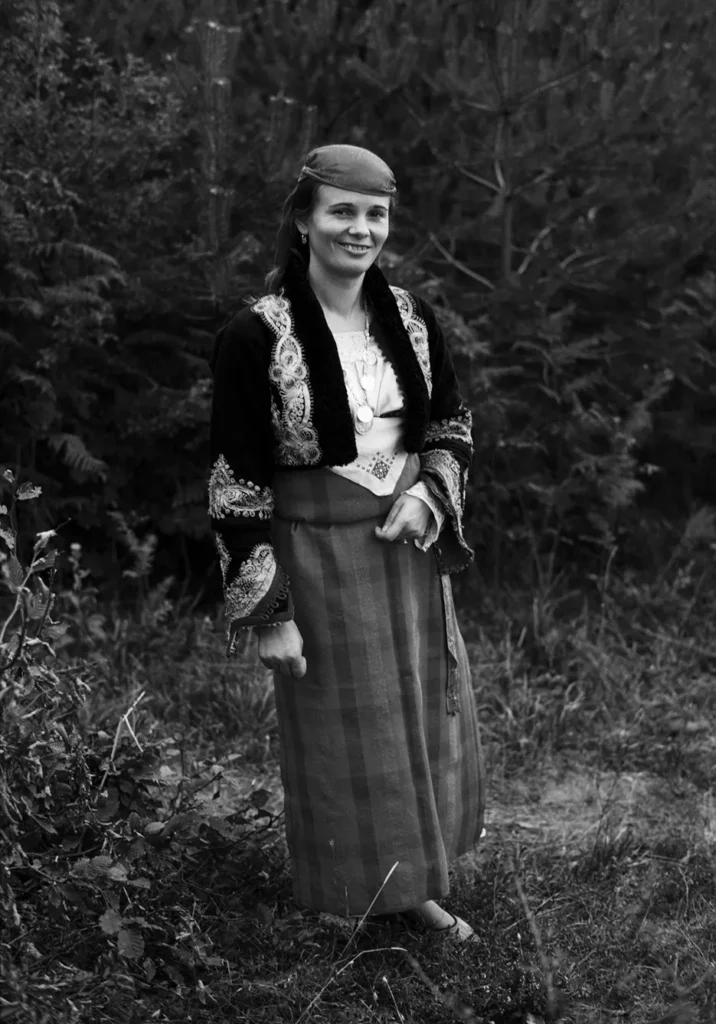 She was born to a Bulgarian Muslim family as Feyme Kestebekova, one of the hundreds of thousands of descendants of Bulgarian Slavs who converted to Islam during the Ottoman rule. At the age of 18, Valya Balkanska took off her traditional headscarf.
Music in Space: an out-of-this-world masterpiece
A gifted singer, she auditioned to join the Rodopa State Ensemble for Folk Songs and Dances in the city of Smolyan in southern Bulgaria. She made the cut. But the first time she appeared on stage, she got so nervous she had to hide backstage.
Today, Valya Balkanska has more than 300 folk songs in her repertoire, but her cosmic song, "Izlel ye Delyo Haydutin," remains by far her most popular rendering. The song, originating in the central Rhodope Mountains, is about Delyo, a rebel leader who was active in the struggle against Ottoman rule in the late 17th and early 18th centuries.
"The songs I sing really are magic to me. As for "Izlel ye Delyo Haydutin," it comes from the heart. That's where its strength lies. It awakens you," she says in conversation with 3Seas Europe. Balkanska joined the ensemble without having graduated from music school. At the time, the song was known for its performance by singer Nadezhda Hvoineva.
Balkanska asked Hvoineva for permission to perform the song but received a negative answer. She sang it anyway and saw it flying off into space years later. "There is something fatal in this song," Balkanska says.
"This is a present from a small, distant world, a token of our sounds, our science, our images, our music, our thoughts, and our feelings. We are attempting to survive our time so we may live into yours," US President Jimmy Carter said of the Voyager Golden Records music in space at the time.
Envisioned as a time capsule, the records contain sounds and images showcasing the diversity of life and culture on Earth. They are intended for any intelligent extraterrestrial life form who may find them. The Voyager 1 probe is currently the farthest human-made object from Earth.
Folk traditions to unite the people
Back on Earth, Vanya Balkanska continues to make audiences cry with the song. She is adamant that folklore brings nations closer together. "The Rhodope Mountains with its centuries-old forests ennobles people," the singer sums up. She is convinced that "[her] strength comes from my native land."
Today, Balkanska enjoys a quiet life on her ranch close to Smolyan. She never considered living abroad – "Water, when it spills in different directions, loses its fullness," she says philosophically, but being "a child of the Rhodope Mountains," she doesn't see herself living in the city either. The ranch is where she belongs and where she takes air straight from the mountains.
Songs that bring tears … of pain and joy
She also happens to sing when she is sad. Days after her husband died, she was asked to sing at a wedding. At first, she refused, but her children scolded her, saying, "Mom, Dad will turn in his grave if you refuse to sing. Snap out of it. It's like you're going to sing a prayer."
From her ranch, she feels her country is going through a very difficult period. "We need young people to come back. We need unity among people, not division. When the bread is broken, the crumbs are hard to pick up," Balkanska tells 3 Seas Europe. But she is blessed to have her family, including eight great-grandchildren, near her. Her happiest moment is when the entire family sits together at the table.
At 80, Valya Balkanska continues to perform. She pledges to sing for as long as she can. We ask her, "Is the bow you make after each performance a bow to Bulgaria?" "To Bulgaria and to its people," she answers. "This nation has honored me by standing before me; I am obligated to bow to it."