The island of Pag is the most remote Croatian island north of the city of Zadar. Since ancient times, the legend has gone that the Venetians destroyed all the vegetation on the Croatian islands at the foot of the magnificent Mount Velebit to build wooden pillars for the city. The Podvelebit Islands have thus remained vegetation-free since long ago, but the cause is actually natural conditions resulting from the strong "bura" wind that blows through the region, combined with upwelling from the last ice age. In certain parts, the island resembles a desert in the middle of the sea, earning the island the epithet "landscape from another planet."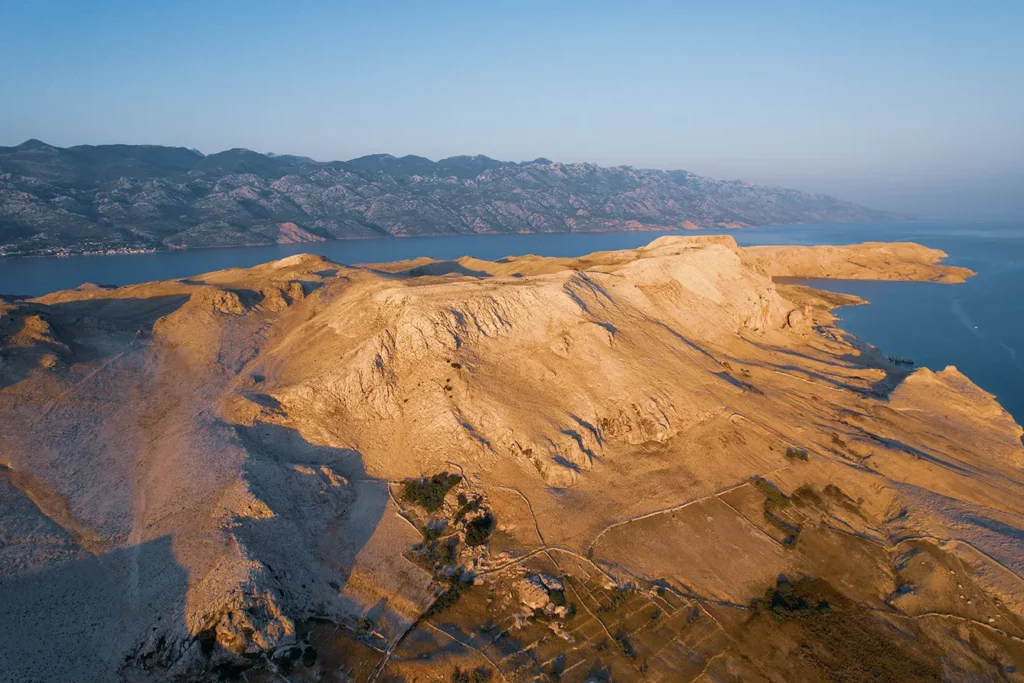 The connection of the desolate landscape of Pag with other planets and UFO-ology has been going on for decades. It all started with the discovery of the so-called "Pag Triangle," stone formations made from heat-treated stone that were shaped into a triangle more than 12,000 years ago. The news spread worldwide and began attracting UFO enthusiasts, who increasingly noticed certain parts of the island's landscape resembled something otherworldly, like the surface of the moon or Mars. The local tourist board recognized the potential and started branding one trail that looped around the island as "Life on Mars."
From Pag to Mars (and back again)
In March 2017, the first of what has now become an annual "Life on Mars" race was held on the trail. The race, which starts in the town of Metajna, was symbolically kicked off with David Bowie's song "Life on Mars." The race's first edition attracted many tourists eager for the landscape of another planet, and its popularity has been on the rise ever since, with the most recent edition held on 25 March 2023.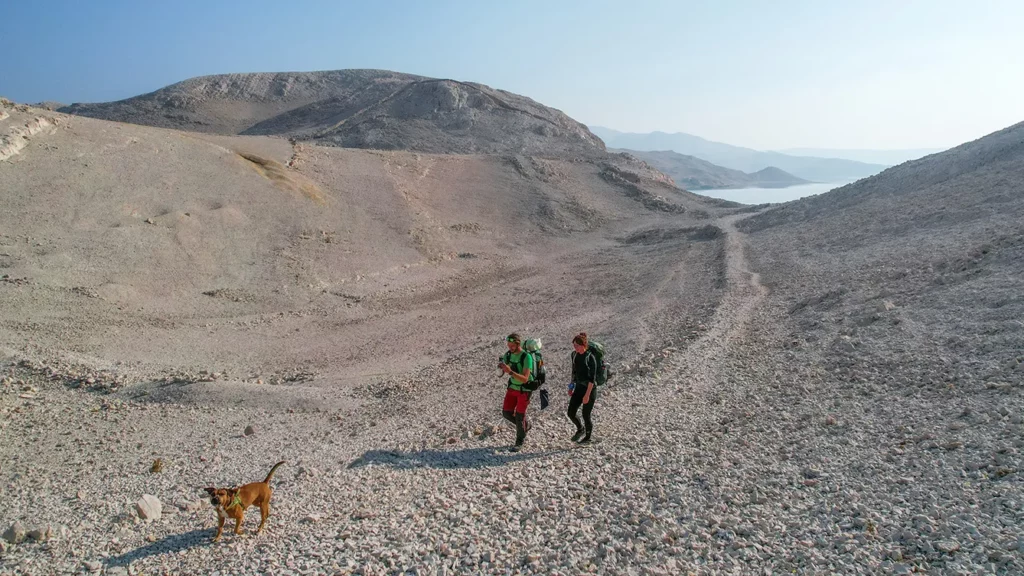 Since 2019, the trail track has been open to the general public, including those tourists who are not oriented toward an active vacation. Metajna, a previously undeveloped small town, is also now embracing the out-of-this-world nature of the island's landscape and branding itself as "the capital of Mars on Earth." More trails have been opened, with the island now offering a total of 4 trails of various difficulties and lengths. One of these includes a "Via Ferrata," which lets adventurous (and strong) climbers clip onto a climbing rail that takes them directly over the crystal blue bay.
A tourist offer based on a landscape from another planet brought life back to the previously deserted area of the island populated only by a few sheep farmers. In early spring, there is even some vegetation on the "surface of Mars," but it disappears with rising temperatures and lack of water. The sudden development of tourism, even during the pandemic, forced the local authorities to protect the "Pag Triangle" and the entire trail by controlling the number of visitors and encouraging sustainable tourism.
Pag is an excellent example of how to revitalize an area that has been neglected and not prosperous for years. Walking through the valleys and hills really makes you feel like you're on Mars, and it's no wonder that branding went in that direction. Today, the "Life on Mars" trail is an indispensable part of a visit to Pag, and the Award for the best outdoor tourist destination from the magazine "Outdoors People" is perfect proof of this.