Traveling circuses with tents, trained elephants, and those scary clowns that nightmares are made of is a global phenomenon. But the circus in Riga is neither in a tent nor is it scary – it's the only permanent circus venue in the Baltic states and one of the oldest places cultivating the tradition.
Built in 1888, it harkens back to a time when the circus was state-of-the-art mass entertainment, back before movies came along and spoiled it all. Circus artists back then had a specific vagabond lifestyle and fame that crossed international borders.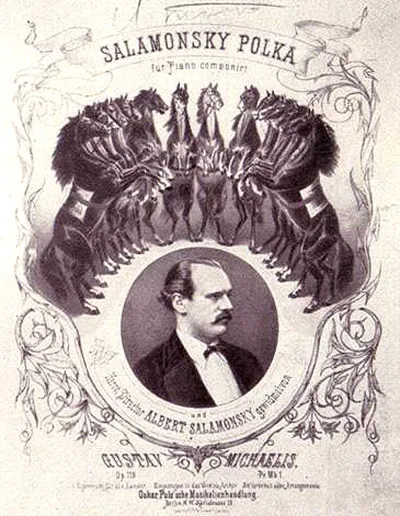 The beginning of Riga Circus
One such person was Albert Salamonsky, a German circus artist specializing in horse training and performing tricks. A skilled entrepreneur in the area, Salamonsky was a gifted circus director who created a circus in the Latvian capital of Riga. Responsible also for the construction of Latvia's Moscow Nikulin Circus, he employed architect Janis Fridrihs Baumanis.
Baumanis was an original innovator in both architecture and engineering. His design called for a tent-like, but permanent circus building, using train rails as the basis for the dome. Riga Circus was built in the representative area of the city, next to the Vērmane Garden Park, museums, theaters, and the University.
The circus was run under different authorities and survived Latvia's transformation from the Latvian SSR to an independent and democratic country. During this transition, there was debate about who should own the property. In the end, the Latvian state won out.
The Rebirth of the Circus
But the story of the Riga Circus is not only about history but also about the present. Despite today's wide offer of modern entertainment and the decline of interest in the circus as an art, the Riga venue remains pretty active.
In 2017, the Riga Circus banned animal performances from the shows, opening a new chapter in its history. The building became home to the Riga Circus school, which teaches adults and youth five disciplines, including acrobatics, object manipulation, and acting.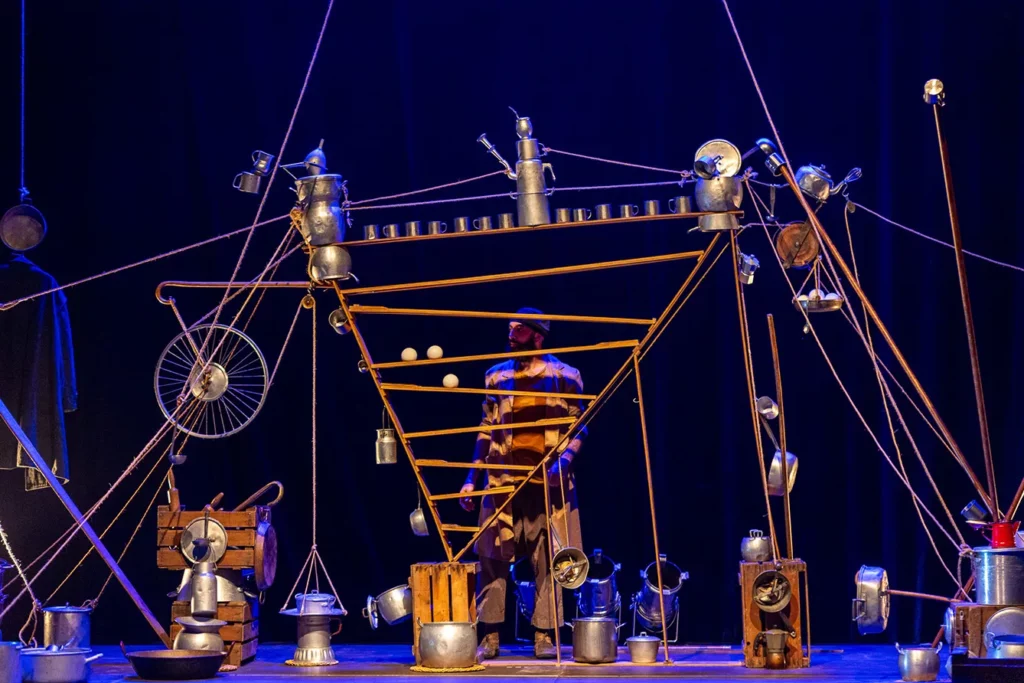 This new era is also being underlined with a massive renovation. The NRJA (No Rules Just Architecture) design office just completed the first phase of the iconic building's reconstruction. After over a century of existence, it wasn't so much that it needed development but rather the removal of elements that were either decayed and falling off or that made the space feel cluttered and chaotic. The new circus is clean and true to its function, but also more energy efficient and modern.
The next phases of revitalization are ahead. In the near future, we should see a modern artistic multi-purpose venue that offers shows not only in this area of entertainment but also theater, dance, and musical events. And there's also an opportunity to take part in the program of artistic residency – in case you are an artist with a traveler's soul, just as were pioneer circus artists.