Mark Rothko was, for a brief period, the most expensive and famous Latvian artist ever sold, exceeding even the most notable classics. His 1961 masterpiece, "Orange, Red, Yellow," was sold at Christie's in 2007 for a record-breaking USD 87 mln. (*Though he was later dethronized by Edvard Munch's "The Scream," which sold for USD 120 mln.)
The pure colors of Mark Rothko
This surprised admirers of classic art as Rothko's art is quite accurately described in the titles: monumental unframed rectangles of pure colors, unexpected dimension, and a load of emotions conveyed by soft-edged color areas.
Mark Rothko is yet another example (e.g., Andy Warhol, born to Slovakian immigrant parents) of an outstanding Central European artist changing the face of art in the US. He was born Marcus Rothkowitz in 1903 to a family of Latvian Jewish apothecaries in Dvinsk, now Daugavpils. He moved with his father to Portland, Oregon, when he was 10. However, his father soon died, prompting the beginning of material struggles.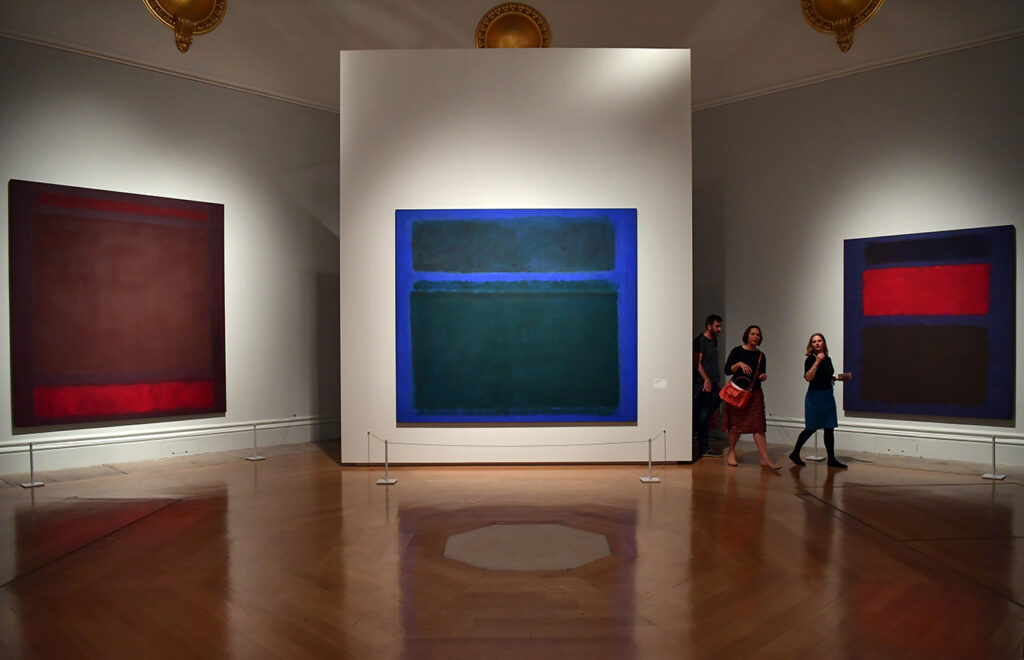 Mark was ambitious, though, and managed to attend school while also working as a paperboy. He eventually landed a scholarship to Yale University, though he was forced to work to pay tuition his second year when it was not renewed. Disillusioned by the academic world, he quit university after the end of his second year and moved to New York, which is where his foray into art began.
Becoming Mark Rothko
It wasn't until his late thirties that Marcus Rothkowitz became Mark Rothko, an American citizen. Even later, when Rothko was in his fifties, his career began to skyrocket. He created some of the most important abstractionist art in the 1950s: namely, the Seagram Building in New York City, followed by the famous Houston University Chapel, designed by equally-as-renowned architect Phillip Johnson. Now known as the Rothko Chapel, it was the artist's last monumental work before he took his life in 1970.
First conceived in the artist's centenary, the Mark Rothko Art Centre in Daugavpils was finally opened in 2013. It owes much of its prestige to the master's original art, on loan by his children, Kate Rothko Prizel and Christopher Rothko. Most of the funding for the museum has come from the EU, though Latvia-Lithuania cross-border cooperation and donations from across the globe have also played a large role.
In the former 19th-century artillery arsenal of the Daugavpils fortress, everyone's invited: as a talented artist in the form of art residency or, as a regular visitor, even to spend the night on the premises.
If you love art then you must also read the article about Constantin Brâncuși.