I was in primary school when I first got to see it. I remember the ten-year-old me was impressed, looking at the pictures of Madame Pogany, wondering how bronze could curve in such a gentle and intricate way. This moving work turned out to be the work of Constantin Brâncuși, the patriarch of modern sculpture.
Brâncuși: the free soul
One of Romania's most exquisite artists, we were told about his life, work, and passion – sculpture. And as I was listening, I found myself more and more awestruck. Today, I realize I was not the only one. People from all over the world had also discovered Brâncuși's legacy and sighed in awe. One glance at his Bird in Space or Sleeping Muse is enough. But there is more to it than what meets the eye. Constantin Brâncuși was not just a master of sculpture; he was a dreamer, a free spirit, and an ambitious man.
Constantin was the youngest of the six children. The admiration for his mother, fear of his father, who often beat him, hatred for his brothers who bullied him, and compassion for his poor friends all found their way into the works of the sculptor, for they very much influenced his life.
His passion for wood craftsmanship began to show at the age of 7. At the age of 9, he ran away from home and started working a mishmash of jobs. However, this was only his first of three attempts to flee the village of his birth. From an early age, one could already tell: Constantin Brâncuși was one of a kind, a free soul that could not be tamed.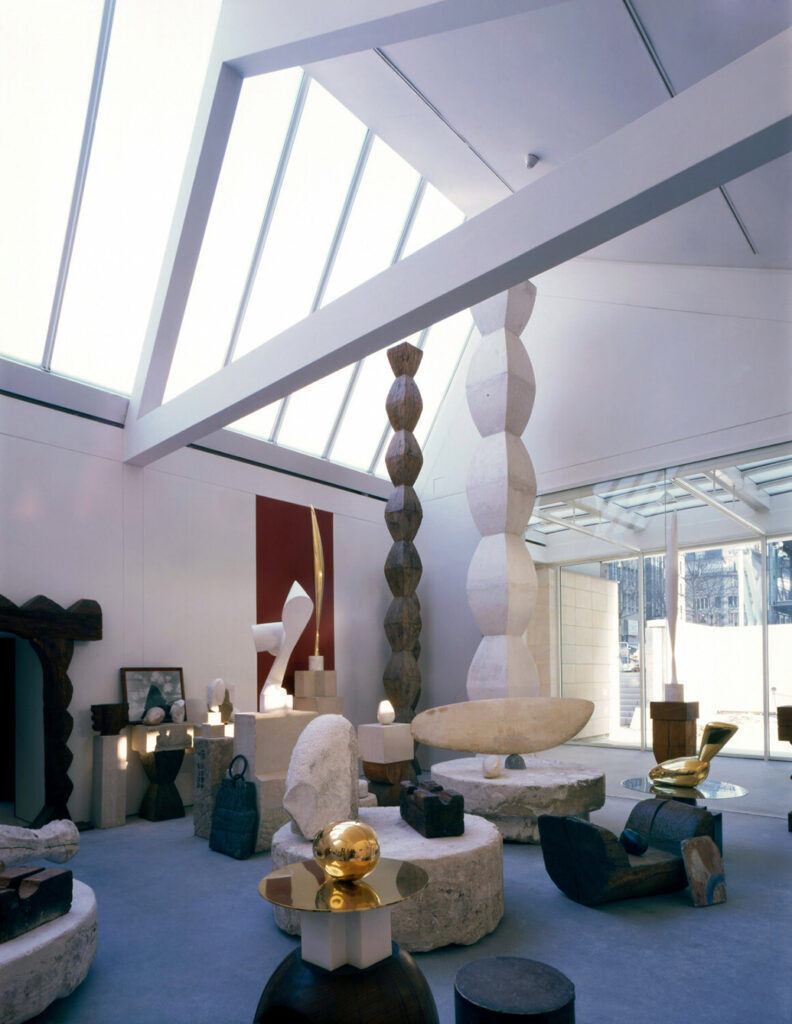 A bet turned into a career
At 17, Constantin was working in a tavern when he made a bet with the owner, claiming that he could make a violin in less than two weeks. The process was quite complex, and it involved melting and putting together various household items. But sure enough, just two weeks later, Brâncuși himself played the violin he had just made from scratch. He then enrolled in the Craiova School of Arts and Crafts, graduatingmagna cum laude, and then went on to study at the Bucharest School of Fine Arts.
In 1903 Brâncuși went to Paris, mostly on foot. Despite having no shelter, being constantly sick, and having to sell his clothes in order to make it to the City of Light, he later recalled, "All this way on foot, through Bavaria, Switzerland, Alsace, I did it easily. I was singing. I knew that what was set to happen would happen."
Paris was the place where his work started to gain international recognition. He was offered a scholarship to the famed École des Beaux-Arts, and in 1907, renowned artist Rodin, who was deeply impressed by his work, offered to take him in as an apprentice. But Brâncuși was a wild spirit, and despite his great admiration and respect for the artist, he declined the proposal to pursue his own artistic ideology.
And so it was. Throughout his life and career, Brancusi poured his heart and soul into making simple yet complex sculptures. A great part of his work can be admired in Paris, where he died at the age of 81. But Constantin Brâncuși was a patriot, and his contribution to the cultural patrimony of Romania is as endless as his Endless Column, a monument measuring close to 30 m in height, which symbolizes the infinite sacrifice of the Romanian soldiers during World War I.
If you like sculptures and art then also read the post about Shumen monument in Bulgaria.