Though not in the mountains, near the seaside, or in the lake district, the eastern Polish region of Roztocze is still magically wondrous. One of the main reasons is that the forests in the region are beautiful and unusually monumental. Quite literally, in fact, as trees turned into monuments as they petrified.
The petrified trees had already caught the public's attention by the 15th century. Jan Długosz, a Polish geographer and annalist, mentioned that the pine trees in the villages of Hrebenne, Prusie, and Potylicz have a certain distinctive quality. "If any of their parts, even a branch or other piece, is cut or broken, or even if the whole tree is cut down, it turns to flint within a few years," he wrote.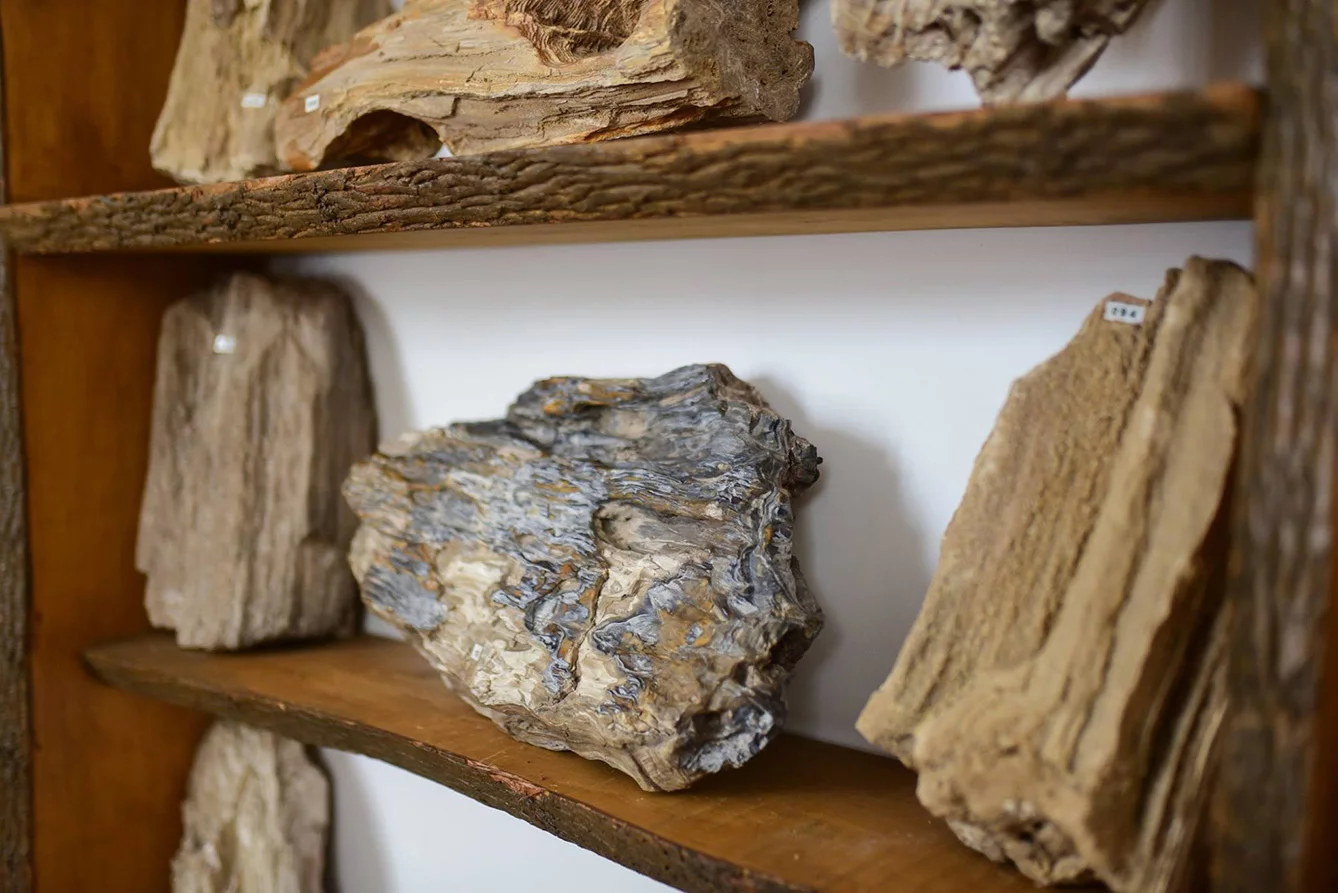 Well, nice try, but not quite. In fact, the trees are not today's pines but cypress trees that used to grow around Hrebenne some 12 to 16 million years ago. Contrary to Poland's other miraculous forest – the Crooked Forest in Gryfino, the origin of this stone forest is quite clear.
Siedliska: where wood turns to stone
It currently begins in the village of Siedliska, where one can begin with a visit to the regional museum. Spanning across a valley of almost one thousand square kilometers, this geologic site is one of the largest in the world, compared only to Arizona, Argentina, and the Greek Island of Lesbos. Millions of years ago, the trees were broken and covered with volcanic ashes and hot water. The trees would hollow out with no access to oxygen, and the harder parts soaked with silica would render a stone. Similar trees to those petrified in Poland now grow in the swamps of Florida.
A visit to the Stone Forest of Siedliska should only start in its Village Museum. Afterward, you can continue through the educational path already available for tourists. A geopark is planned in the southeast Roztocze region, which should open to tourists in the near future. That's because there's so much more to the geology of this region than just the trees.
Millions of years of terraforming resulted in the unique possibility of following the history of Earth's creation. Fossilized remains of different plants and animals are just cherries on top of it. But the stone forest is unique. After all, contrary to some beliefs, it wasn't grown in a day.