Estonian company, Starship Technologies, has been a trailblazer in autonomous delivery robots. Led by the co-founders of Skype, Estonian Ahti Heinla and Dane Janus Friis, a team of Estonian engineers created the robots, which are about the size of a shopping basket, to deliver everything from pizzas to internet purchases. The idea was to bring an emission-free, eco-friendly solution to last-mile delivery.
Starship robots are powered by zero-carbon electricity and can transport about 20 pounds (9 kg) of cargo. Each comes equipped with ten cameras, a sensor suite, radar, time-of-flight (TOF) capabilities and is constantly monitored by a remote operator. They have a delivery radius of 3-4 miles (5-6.5 km), a maximum speed of 4 mph (6.5 kph), and can climb curbs – though they cannot climb stairs, which does add limits to delivery in multi-story buildings. However, they come equipped with speakers to "talk" to people if necessary – like asking to press a crosswalk button they can't reach. Retrieval is easy, as customers simply unlock the storage compartment with their mobile phones when the robot arrives.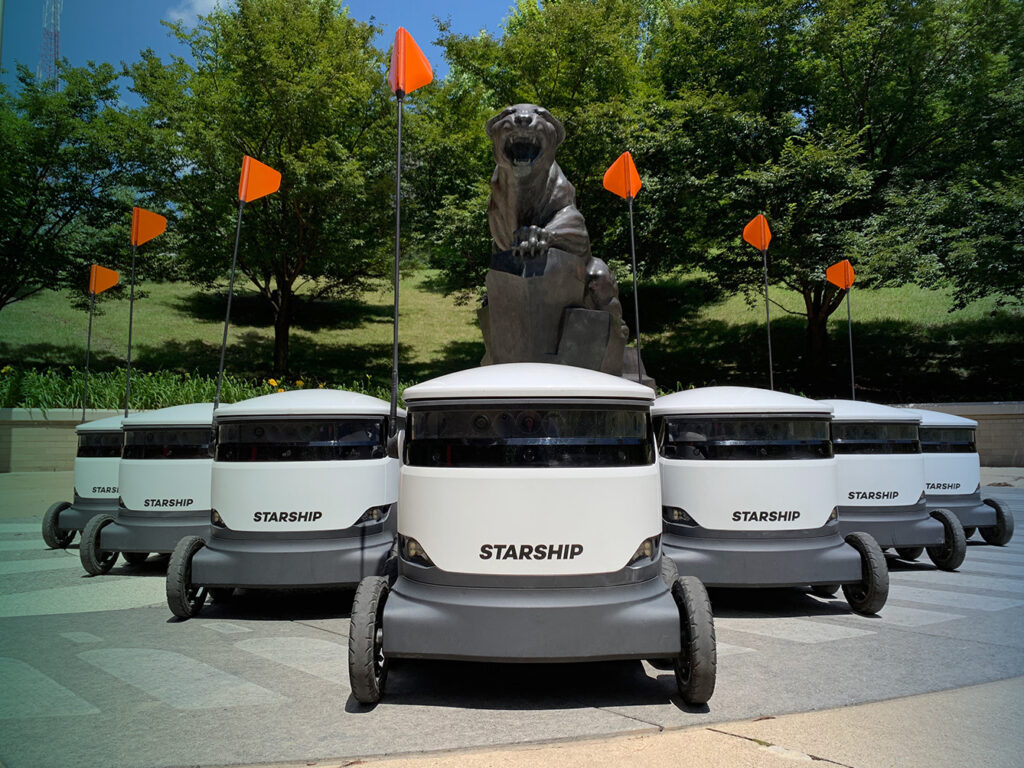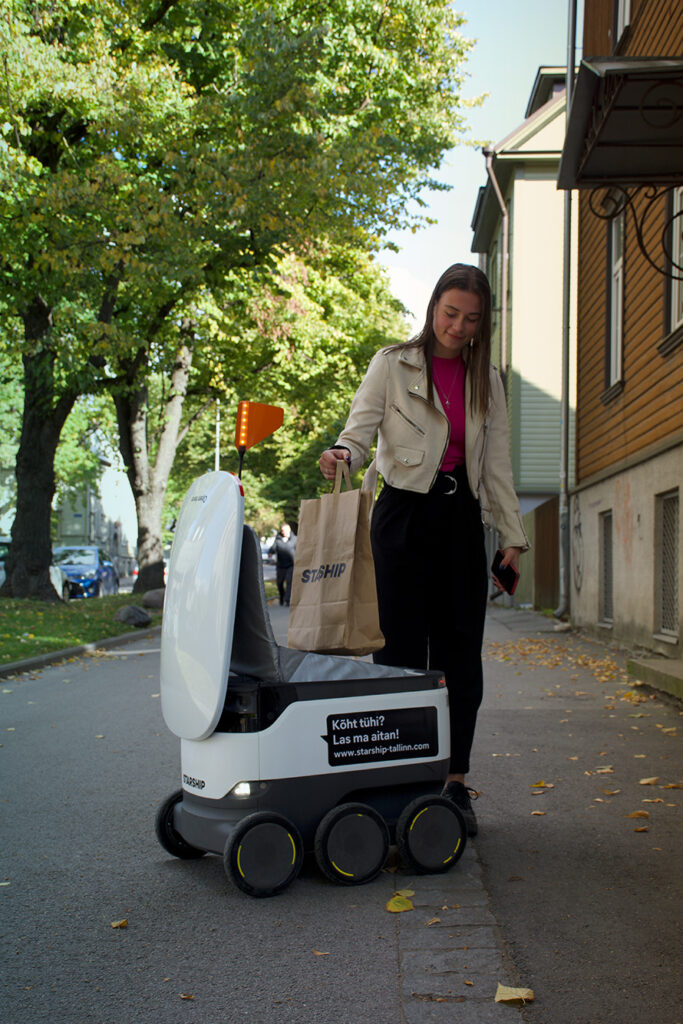 The initial idea behind the robots was quite literally out-of-this-world. Allan Martinson, former COO of Starship Technologies, told Estonia.ee that, "Ahti [in 2014] was leading a team of ten Estonian engineers participating in the NASA Centennial Challenge… building experimental sample retrieval robots. It was a hobby project but led him and Janus to think – is there any big problem on the Earth that could be resolved by autonomous robots? Perhaps agriculture? Or house cleaning? Finally, they stopped at the delivery robots, and Starship's core idea was born."
Starship launched pilot projects in 2016 and started commercial sales in 2017. The delivery robots can currently be found across the US, the UK, Germany, Denmark, and Estonia, with new locations constantly popping up. As of January 2022, the company claims that its autonomous robots have traveled millions of miles and made 2.5 million deliveries.
However, as autonomous as these robots are, they still need a helping hand every now and then. On a recent wintry day in Tallinn, a police officer was caught on video giving a boost to a robot that had gotten stuck in the snow. "As courteous motorists, the police officers stopped at the crosswalk, and one of them got out to see if he can help the robot. At that very moment, the robot managed to get itself out of the snow. We then stopped the traffic and helped the robot safely cross the road," the Northern District Police Department said in a Facebook post. They added, "Let's be humane towards the robots, too, and help them cross the streets!"