The church, known as Vang, was [re]built in 1844 in Krummhübel, a mountain spa in the southeastern part of German lands, and immediately claimed the title of the oldest wooden church. One hundred eighty years later, Krummhübel is now part of Karpacz, Poland, and Vang Church still remains the oldest building of its kind in the country. How is this possible that the building so young is the oldest?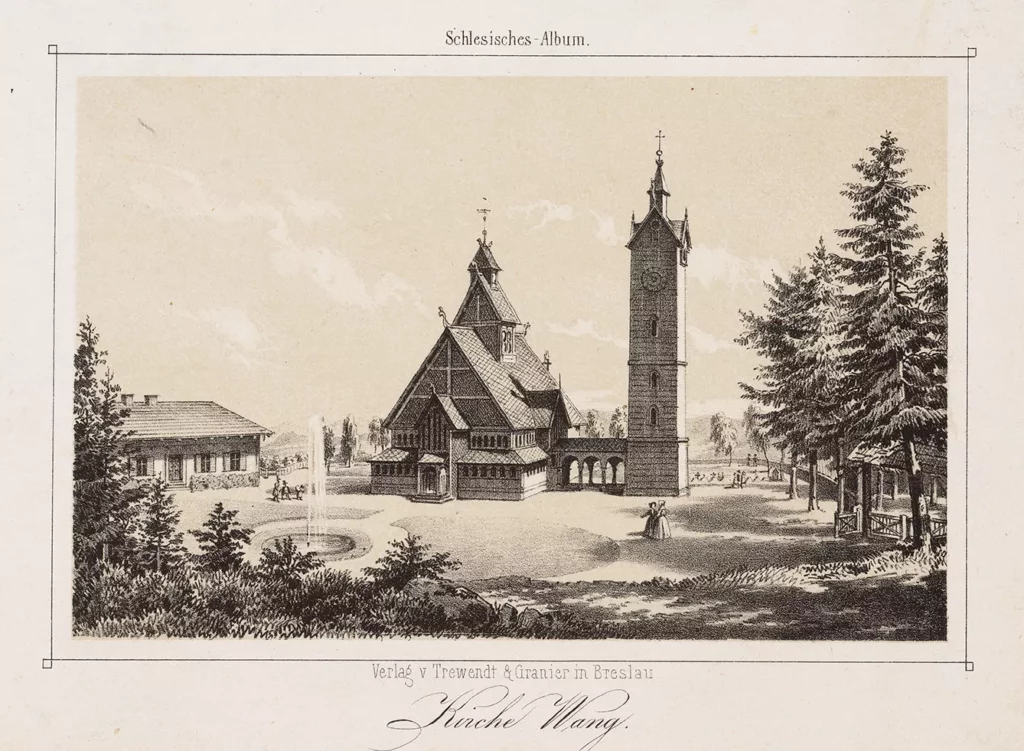 Vang: a peregrinating monument
There's an answer – it's because this church was built centuries earlier – some 1,400 kilometers away in the central Norwegian town of Vang. In a village of 1,600 people (with a "strong" presence of a hundred Polish and Lithuanian immigrants), you can find the origins of the church's name and the site where it was first built around the year 1200.
As the saying goes, one man's trash is another man's treasure. When the Vang churchgoing community grew in the 1820s, they decided to build a new church in place of the old, wooden stave construction that was supposedly not fit for duty. The former church was to be demolished.
But the early 19th century was a period of romanticism when interest in history and appreciation for folk art sharply took off in Northern Europe. Johan Christian Dahl, a Danish-Norwegian artist, took an interest in Norway's wooden piece of heritage and began a campaign to save it.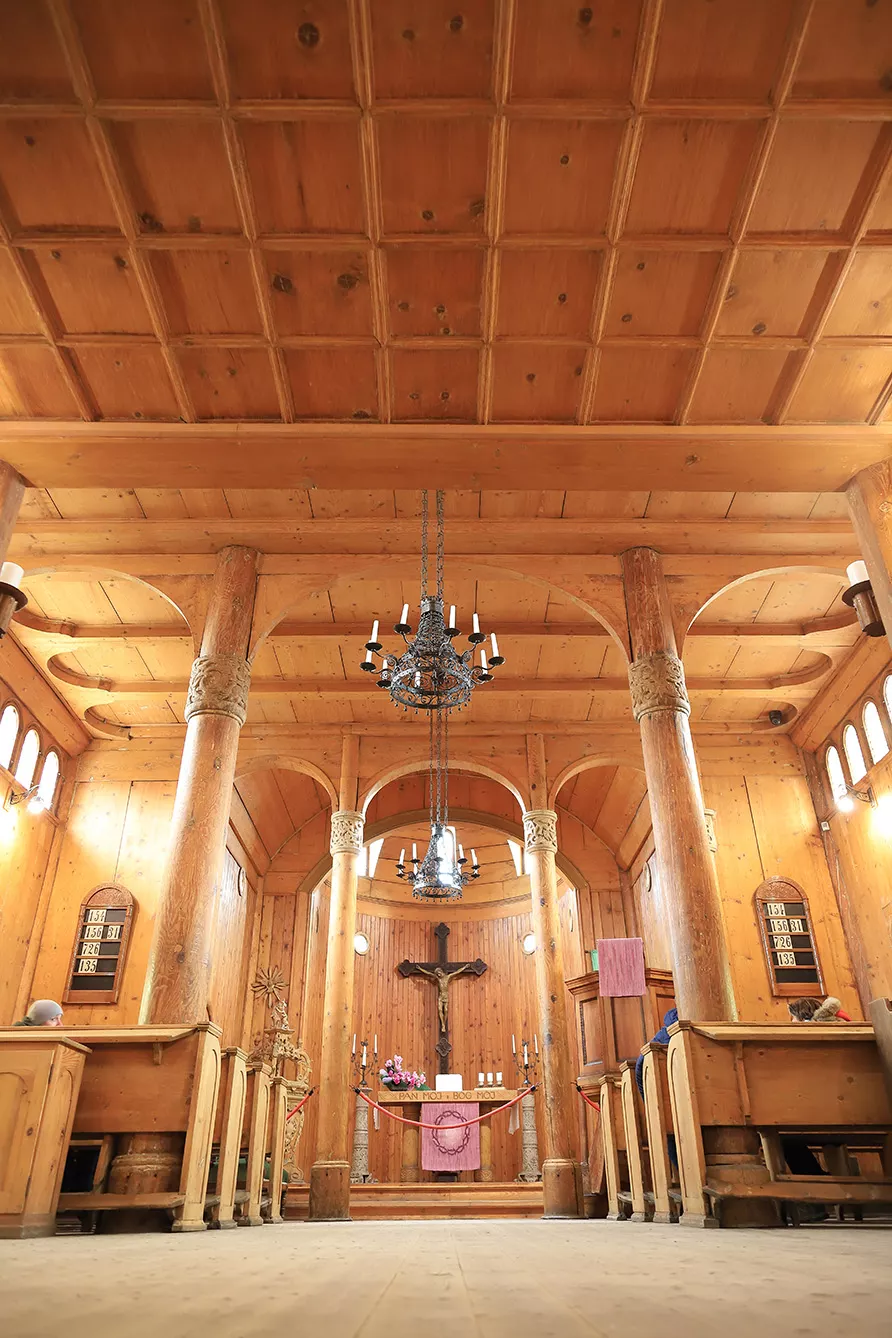 In 1839, the new temple was already under construction, but the old one stood (still). Facing the inevitable, Dahl went to work. Oslo and Bergen declined his proposals to relocate the church, so the artist finally had to buy the church himself under the condition that he would remove the building from its original plot of land.
A King's project
Luckily, Dahl personally knew King Frederick William of Prussia, who agreed to finance the relocation of the building to Potsdam under the supervision of a German architect. Soon the fragmented church was on the way through the Baltic Sea to Stettin, just to spend a winter in Berlin's Altes Museum.
If the disassembled church could think, it would have been surprised by the information that plans changed. It was not Potsdam that was to be Vang's final destination. It was decided that the church would go much farther, to the tiny mountain resort in the Giant Mountains, now known as Karkonosze, where it was reerected in 1843.
To this day, this 800-year-old church serves a 60-thousand strong Polish Lutheran community, with notable people of this religious minority being buried in the church's cemetery. Hundreds of thousands of visitors annually visit this wooden marvel, some of whom are on their way to Śnieżka, one of the most exciting mountains in Central Europe with a famous, UFO-inspired observatory. And, after all these years, it still looks lively enough to serve its purpose.