Vasco Electronics has developed a language-related device that can translate voice and text into over 70 languages that more than 90 percent of the world's population speaks. Founded in 2008 in Kraków, two years after Google Translate, it has since expanded to three other continents and become the leading voice translator producer in the 3-seas Region.
Vasco Electronics' road to translation
The founding of the device is connected with the interests and activities of its CEO Maciej Góralski. Although studying multiple degrees in both the United Kingdom and Poland, he decided to combine the knowledge of two of his interests in travel and medical rescue, which he has expert knowledge of. As the official website states, the initial plan was to create the device for emergency services to ease communication in challenging situations both in terms of language services and access to a signal. This targeted group may have been the priority during the first five years, up until the first Vasco Translator was introduced in 2013, but the scope of users has since rapidly expanded. It is reported that Polish prison services use it, as well as tourists from around the world, to name just a few user categories.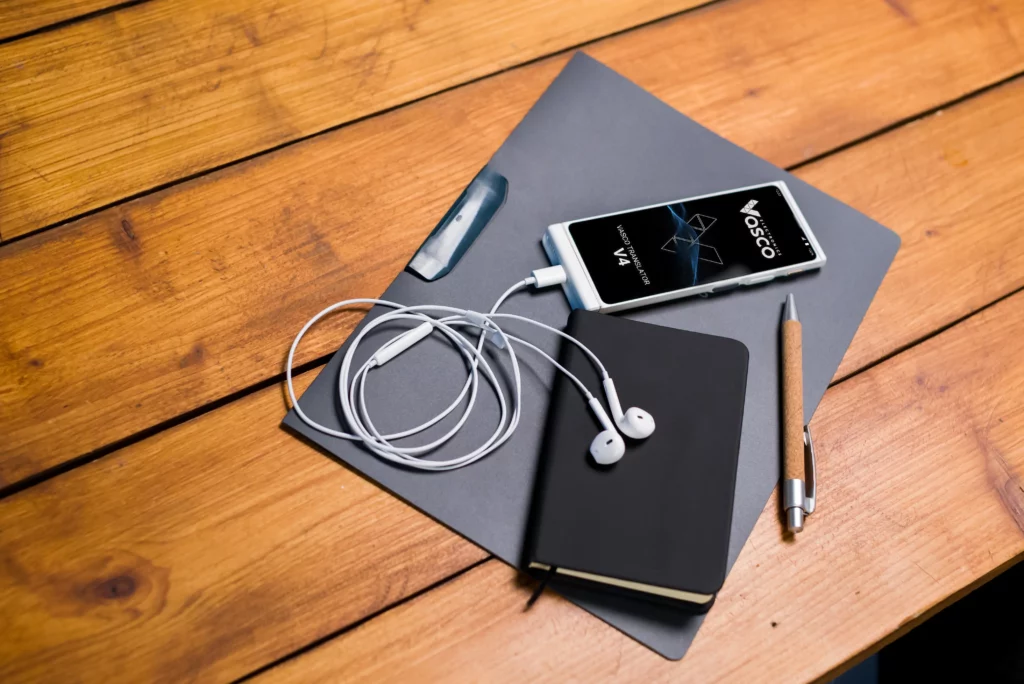 How does it work? What makes it special?
Despite the existence of other translating mobile apps, the answer to its attractiveness may be found in its qualities. Rather than providing detailed tutorials, the company has allowed users to review the product. One of them was recently conducted by a Czech teacher who commented on its practical use.
There are four options for what the device can do: translations of interviews, text from photos, written text, and text from group chats. Assessing its success on a fairly tricky passage from Stephen King's famous novel "The Shining," one reviewer concluded that while the device is not a poet, it decently translates complex expressions and is in line with the 96 percent accuracy rate it allegedly has. 
Other advantages are speed and capacity to translate up to six languages simultaneously, explained Góralski at a fair in Barcelona last year. Unlike phone apps that translate text, Vasco Electronics devices do not require an internet connection. They work on signal from a SIM card built into the device upon purchase. The card provides unlimited access to networks in almost 200 countries. Lastly, the device's design has attracted significant attention on the international scene and won the prestigious German design prize Red Dot Design Award. The product retail's prices start at EUR 289.
The company today and its competition
Starting with online stores in western Europe, it opened its current stores worldwide in 2015 only two years after the first translator model was introduced. It currently has around 100 employees in 20 countries. The most recent destination which it entered, in April, is Japan. The launch was successful as Vasco Electronics acquired almost 26 million yen (around 179 316 euros) on the Makuake crowdfunding platform giving it a decent start.  
With EUR 24 million in revenue, it may be the leader in the 3Seas Region, but other big international players should be on the watch. One example is the ECTAC, Inc. company, with a revenue of EUR 44 million and over 200 employees. The US-based hardware manufacturer provides electronic handheld dictionaries, translation software, and eBook readers. Its scope covers 218 languages which Vasco Electronics will probably reach soon.
What's next?
Vasco Electronics hopes to increase both the quality of its services and the markets in which it is present. 'We are still developing, both in terms of the product itself and the area of ​​operation. We want to strengthen our presence in the United States and Mexico. This is the direction we are going,' announced the CEO and founder.