It is rather likely that how the pandemic has globally accelerated the digitization process will one day be counted by historians amongst its most lasting effects. The online identity verification (IDV) industry can already be identified as one that stands to benefit most from the changes. The Estonian company Veriff, with its 27-year-old founder and CEO Kaarel Kotkas, has proven to be one of the most innovative and quickest growing players on the market.
Kaarel Kotkas, the Veriff prodigy
Kaarel had always been somewhat of a tech-wizard and began working on online verification technologies when still in high school. His innovative methods were discovered by the giant London-based fintech company Wise, rooted in the Estonian team of Skype creators. The Estonian bankers reached out to Kaarel immediately after his graduation and asked him to test the bank's system designed to protect it from false IDs.
Kaarel did not stay with the bank for long. Instead, he used the knowledge gathered there to start his own company in 2015. Three years later, Veriff was a recognized brand in the global IDV industry.
Today, the company has nearly 400 employees while also taking advantage of an AI automation system that allows the company to scale up the number of clients and ID verification requests without spending vast sums on growing its team of verification specialists.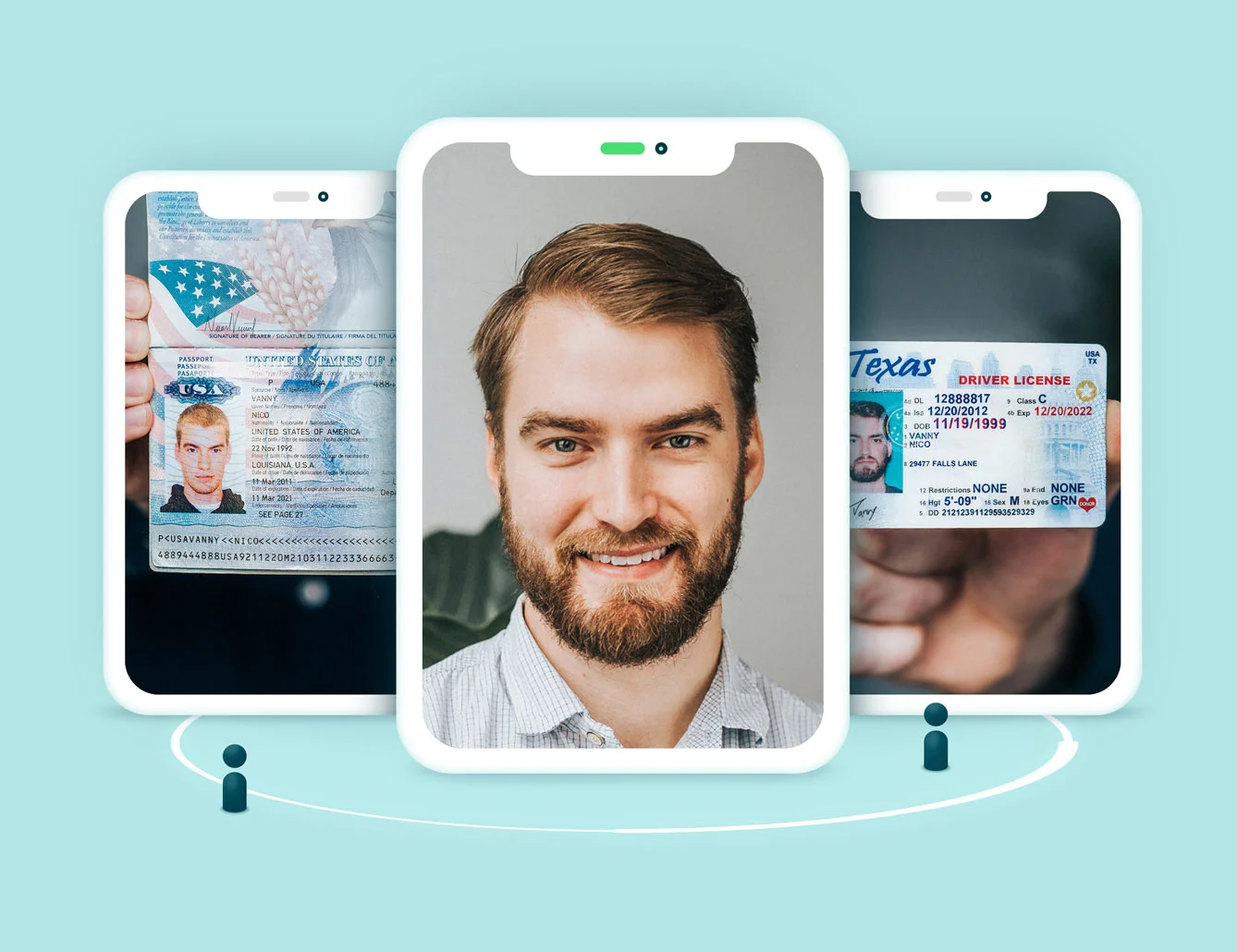 The Veriff Way
In the financial sector, online identity verification has traditionally required the person aiming to prove their identity by sending pictures of their face together with those of their ID. Kaarel says that the method has become increasingly insecure due to the advancements in deepfakes – a synthetic form of media in which an existing image or video is replaced with someone else's likeness with machine learning and artificial intelligence.
As this method has made it cheap and easy to manipulate ID photos, Veriff's own AI-powered video-first approach made it impossible for fraudsters to use a deepfake image in order to pass through security measures.
By asking their users to record five seconds of video footage of their faces, Veriff gains more than 300 frames that it can then use to analyze the biometrics of a user's face from all angles and compare it with the official ID in Veriff's vast databank. The company supports more than 10,000 government-issued IDs from over 190 countries, giving it an edge over most of its rivals.
The technology of the future
In an article for Forbes, Kaarel highlighted that the IDV industry will take its next step when a global IDV standard is introduced. A step on the way is the expected launch of the EU digital ID wallet in late 2023.
Veriff has been mainly used by the FinTech industry, but the company is also seeing new clients from the world of cryptocurrency and the metaverse. Discussions are also taking place within social media giants on how to ensure age-verification for its youngest users, as well as among online gaming platforms which want to stop minors from making unauthorized embedded in-app purchases on their parent's phones.
Kaarel already has his sights on the opportunities appearing on the horizon, arguing that traditional offline services, such as notarized contracts or various types of exams in the world of education, will become increasingly digitized in the coming years. As globalization continues to bring millions of people across the world into the digital economy every year, Veriff can count on a continued flow of new potential clients.
The company and its 27-year-old founder have the world at their feet. If Kaarel's visions of the future materialize, Estonia could be the home of one of the world's largest digital giants for years to come.