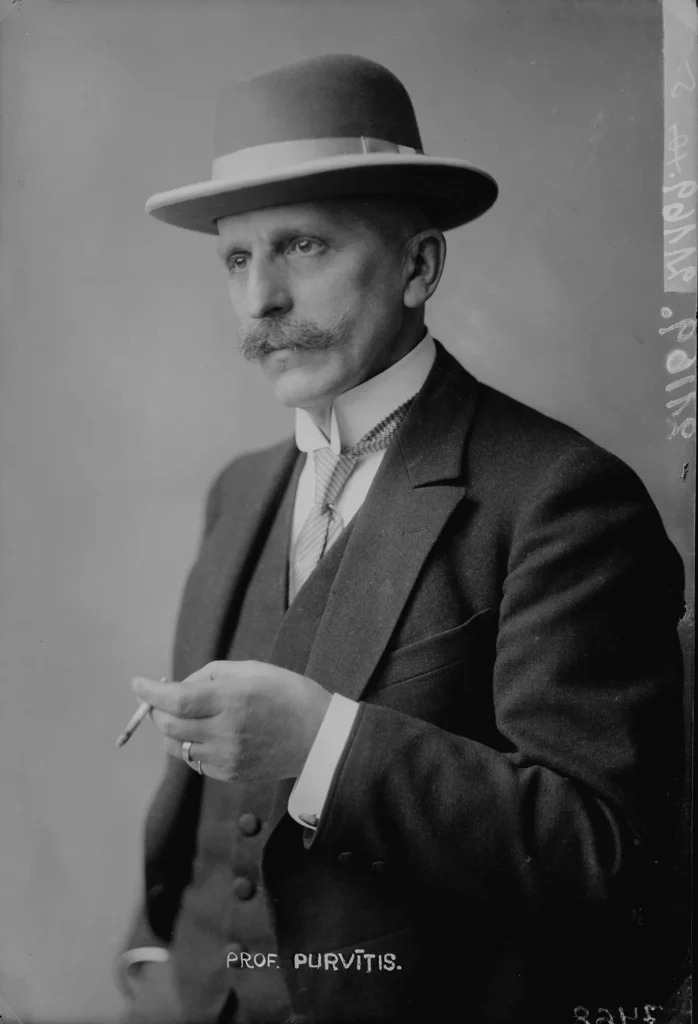 An artist so legendary that Latvians describe certain real-life landscapes with the words "that looks like a painting by Purvītis."
Though many moons have passed since Vilhelms Purvītis walked this earth, his legacy lives on in tangible and intangible forms as the artist managed to capture something more than the physical beauty of Latvia's nature and the changing seasons. Purvītis' paintings seem to embody the essence of Latvia and fragments of the Latvian identity.
The art historian Eduards Kļaviņš has called Purvītis "one of the central figures in Latvian culture. Without a doubt. He is one of the people who shape the backbone of the nation."
Purvītis' paintings have a lifelike quality. One can almost feel the smell of spring as new life emerges and the temperature, chill, and crispness of the air in winter. Purvītis' ability to paint snow so convincingly even earned him nicknames like "philosopher of snow." The painter doesn't stray far into the abstract and sugarcoat reality but helps people see and appreciate the natural beauty on their doorsteps. Professionals recognize his works by his particular brush stroke.
Vilhelms Purvītis' humble beginnings
Purvītis was born in rural Latvia in 1872. When he started drawing at the age of eight, the boy had never seen a painting or drawing. It wasn't until his family had moved to Vitebsk Province that a local drawing teacher picked up on the young artist's talent and urged him to apply for the St Petersburg Academy of Arts. Still, before taking the leap, Purvītis spent two years learning metalwork to help his father, who ran a mill. But, in 1890, the aspiring artist set off for St Petersburg. There, he established a reputation in artistic circles and the wider society.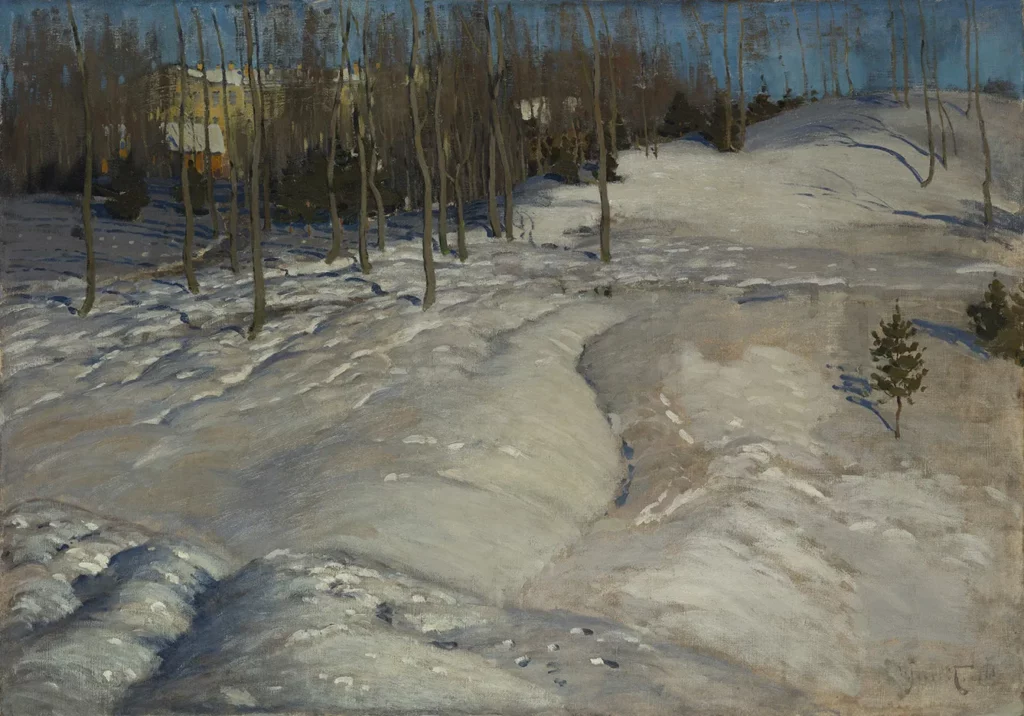 Furthering Latvian art
Fortunately for Latvia, in 1899, Purvītis returned to Riga, where he produced his own works, taught, and promoted Latvian art to the world. Following Latvia's proclamation of independence in 1918, the painter became the founder and first rector of the Art Academy of Latvia and the director of the Latvian National Museum of Art. Under his leadership, the museum considerably expanded its collection of Latvian art. Not coming from a moneyed background, Purvītis paved his own way in life. This experience is said to have made him a particularly good, understanding, and tolerant tutor.
In the documentary film Vilhelms Purvītis, Jānis Zuzāns, an art collector and patron of the arts, describes Purvītis as "a doer, an unconventional thinker, and a very talented artist. He knew how to promote, create demand for, and sell his art – something that is very important in today's world."
In 1944, Purvītis emigrated to Germany along with 500 of his paintings. In 1944, the second Soviet occupation of Latvia took place. At the time, many fellow citizens fled to the West fearing the repressions they would face from the Soviets for their beliefs, actions, and lifestyles. Unfortunately, Purvītis' prized 500 paintings never reached their destination. This is a tragic loss as they are said to have been among his finest works, which he had held onto in the hopes of once founding his own museum. In 1945, Purvītis died as a refugee on German soil.
A lasting influence on Latvian arts and culture
Today, Purvītis' family home – Vecjauži – is slowly evolving into a museum for the landscape painter. Since 2008, the biennial Purvītis Prize (Purvīša balva) recognizes the latest achievements in the visual arts in Latvia.