Want to go viral? Well, of course – and it's a question that more and more musicians around the world are asking themselves today. Two cellists from Croatia and Slovenia became the first viral sensation of classical music on YouTube back in 2011. The first, Stjepan Hauser, was born and raised in the Croatian city of Pula, and the second, Luka Šulić, was born in the Slovenian city of Maribor to a Slovenian mother and a Croat father. However, they are much better known in the world by the tandem name 2CELLOS, before which they were rival musicians at numerous classical music competitions. However, they quickly realized that they could be even more successful as a team.
How did the 2CELLOS go viral?
2 CELLOS recorded a cover of the song "Smooth Criminal," and within three weeks of its publication, they had already amassed three million views on YouTube. They were one of the first tandems to cover a popular piece on classical music instruments and put it on the Internet.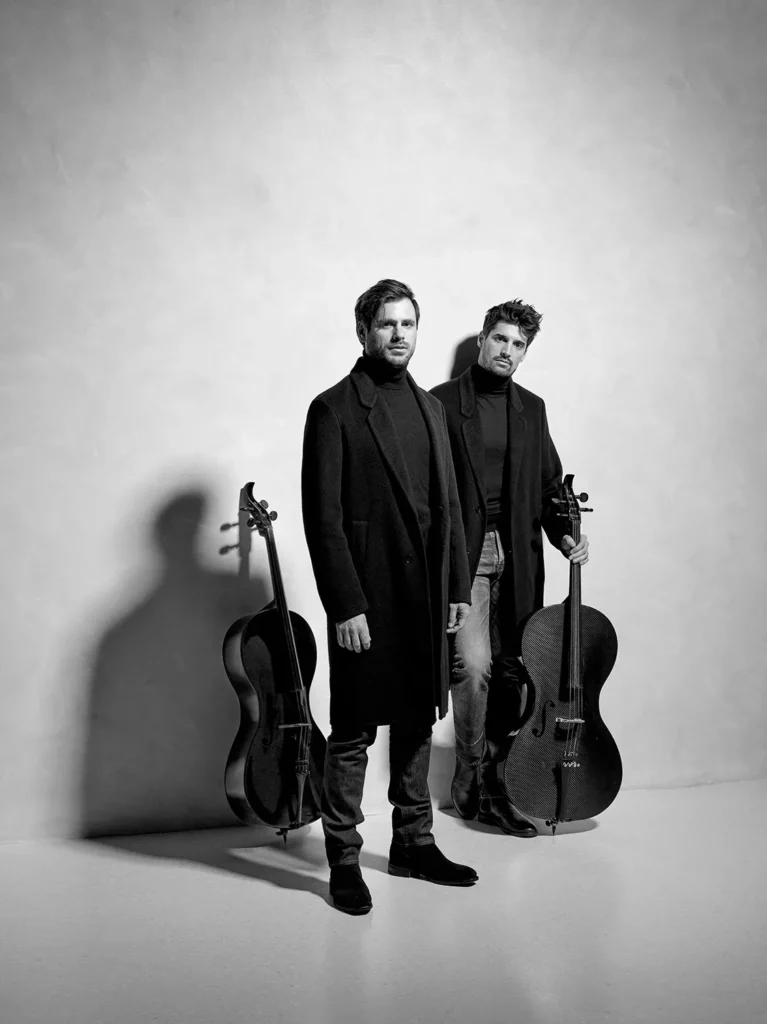 In the video, Luka and Stjepan are facing each other in a large ballet hall in a duel of sorts. In the second part of the video, they are fighting over a girl. You might wonder how they managed to get along if they were actually rivals for many years. They used this rivalry to brand themselves, and for a reason, they chose the song "Smooth Criminal," which talks about criminals and rivals that we think they are not. So, only a few knew that this tandem originated from a mutual competition in playing the cello better, which quickly led them to world fame.
A few months after that first cover, 2CELLOS were signed to the Sony Masterworks label and released their first album. Their worldwide fame began when Elton John noticed them in 2011 and asked them to join his summer tour. Some were critical of the idea of two cellists accompanying such a big star, but the story goes that Elton personally called them, and the boys introduced themselves as Michael Jackson in classical music, and that was the trigger for their choice. With this collaboration, Luka and Stjepan secured concerts all over the world and in the most prestigious concert halls around the world.
How was 2CELLOS received in Croatia?
Although they achieved worldwide fame, the duo is not among the most listened-to performers in the Croatian music scene. They have always been hidden "smooth criminals" who were used more for the promotion of the country around the world than for enjoying domestic music. You may wonder if Croats like classical music or if 2CELLOS are just an exception. The fact is that there are many music schools of classical music in Croatia, but that music genre has never experienced the success of pop or rock.
2CELLOS released a total of six studio albums and became a musical sensation in Japan, Australia, America, and some other countries. However, they announced the end of their musical journey together at a concert in the Zagreb Arena last year. Stjepan is continuing to develop his career and is currently known as the most desirable Croatian bachelor, while Luka settled down and started a family in his hometown Maribor.
What is their influence on classical music?
Unquestionably positive, they have shown how world stars worthy of the biggest concert halls could emerge from a small country such as Croatia. They also proved that classical music can still compete with more popular music genres