Czech train company RegioJet, encouraged by the success of the Prague-Split connection launched in 2020, has decided to open a new route – this time from Cracow, Poland, straight to Split's sunny Adriatic beaches. The Polish-Croatian holiday line will not only give travelers an opportunity for nostalgic train travel instead of a flight heavy on CO2 emissions. With three connections a week, the demand for tickets on this desirable route is expected to be high. This route gives access to far more than just beautiful beaches as an added bonus.
The old adage goes that it's about the journey, not the destination. In this case, that is quite true. While we're not expecting any hop-on, hop-off offer, the Poland-Croatia route provides an abundance of possible alternative destinations along the way. So, to make the most of your journey, you can extend your holidays to a few visit-worthy cities.
The train will pass through Vienna, with its majestic palaces and world-famous art collections. A city usually found at the top of lists of the best cities to live in – and not only in Europe. Then before leaving Austria, the train will stop in Graz, a UNESCO-heritage list city at the gates of the Styrian Alps. Should you hop off there, make sure to visit Kunsthaus Graz, a contemporary art museum in the shape of a heart (as in the human organ, not a clipart shape) with an intelligent façade lit by hundreds of neon lights.
Further along the route, the train will stop in the Croatian capital of Zagreb. This thousand-year-old city with almost one million inhabitants is an ideal start to take in the atmosphere of this colorful, rich, and diverse central European country. Though Split, with its unique ancient Roman and medieval architecture, might be your ultimate destination, you might be tempted by another stop on your journey: Rijeka, on Croatia's northern coast. The name means 'river' in Croatian, like its translations in Italian ('Fiume') and German (St. Veit am Flaum). This stunning city is the largest Croatian port on the Adriatic Sea, with tall apartment buildings on hills overlooking expensive yachts.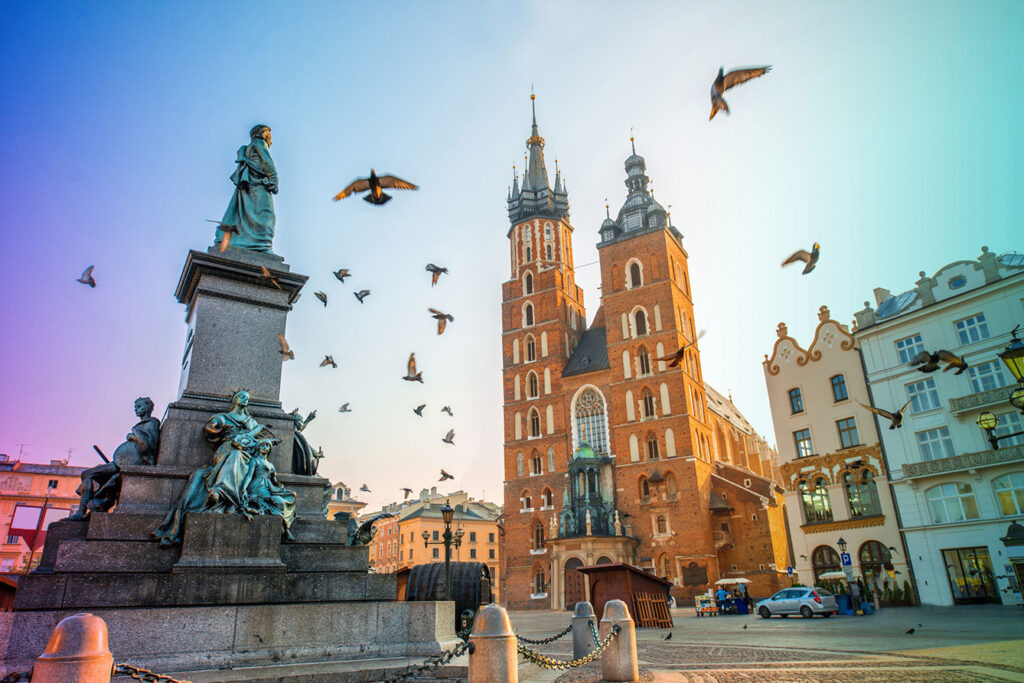 Though not yet officially published, from permission applications filed to the regulatory offices in the countries of operation, trains should depart Cracow at 3:30 pm and run through the Silesian cities of Katowice, Tychy, Rybnik, and Wodzisław Śląski, where passengers can board the train. The hour of departure is the same for both directions.
Complete travel is supposed to take about eighteen hours. The trains will run three times a week and return the next day. The inauguration of the route is set for 15 June, and the permission is valid until September 2026.