One of those dreamers happened to be the Roman emperor Diocletian, who built himself a private mansion. When the Roman Empire fell, Diocletian's Palace was turned into a city. Chambers turned into entire houses, and the courtyard became the main square in what is now known as the famous city of Split.
Take a tour of Croatia, and you will find the picturesque town of Split and the adjacent ancient ruins of Salona among the must-see spots. But it was not always this way around. In the 3rd century, Salona was the region's capital, not to mention the largest city in the area, with a population of an estimated 60 thousand people.
Located off the coast, it remained one of the most important cities in the late period of the Western Roman empire. This is where in 293 A.D., Emperor Diocletian decided to build an enormous villa or palace. He wanted something highly extravagant and heavily fortified, befitting of a Roman stronghold.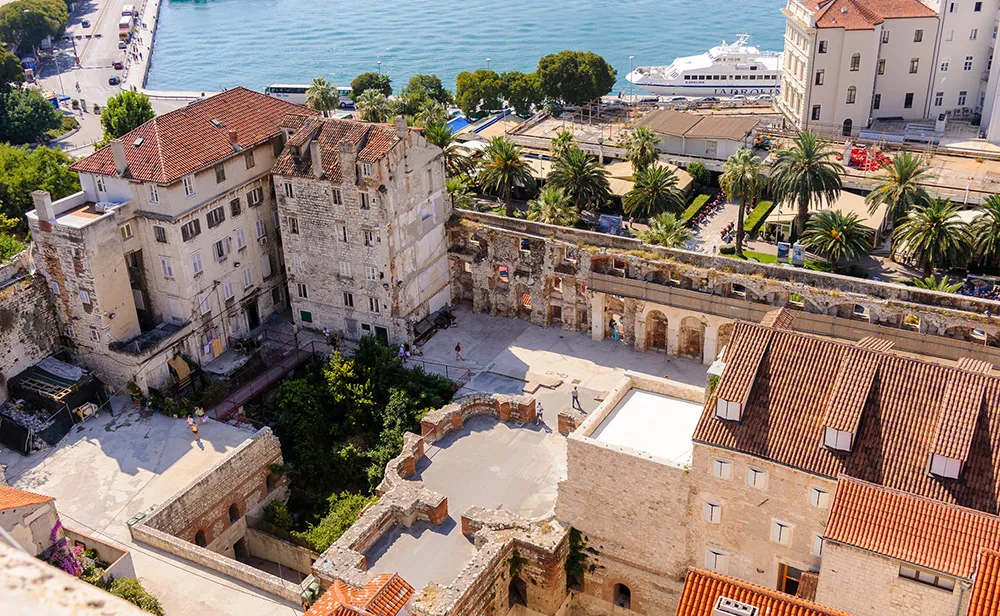 Split: a place to see and be seen
The palace was completed in 305 and entirely changed the power relations around. With the city of Spálathos nearby, the estate grew into a veritable place-to-be with some 8, maybe even 10 thousand people. The waterfront palace had high, rectangular walls with towers, and following the architectural style of the era, it featured several inner villas with atria and square courtyards.
After the decline of the Roman Empire, Salona became part of the Ostrogothic Kingdom and, at some point, of the eastern Roman Empire. In the 7th century, Slavic tribes expelled the remaining Romans to the islands around, and the palace was repurposed as a city on its own terms. The Roman temple of Jupiter turned into a cathedral, to which a recognizable bell tower was added in 1100.
As Split is now one of the most important Croatian cities, with a population of some 180 thousand people, the former Diocletian palace is only a tiny part of it. But, as recognized by UNESCO, it's tiny only in terms of area. And the coffee-to-go on the main city square, which technically was at some point just an in-house courtyard, is a one-of-a-kind experience.