Beauty has always been a serious line of business. People were forever interested in preserving their youthful looks for as long as possible and searching for products that would accentuate their natural beauty. Aren't you? Chances are that during your beauty routine, you are reaching for products designed either in Poland or by Polish founders. Below you can read about five big brands that can serve as an example.
Maksymilian Faktorowicz – aka Max Factor
Maksymilian Faktorowicz was born in the Polish city of Łódź in 1877. In 1907, he established a cosmetics and wig shop in Los Angeles named Max Factor. When he arrived in Hollywood and laid his eyes on the silver screen stars, he was horrified. At that time, the actors had to do their own make-up, which they weren't skilled at doing. Also, for the screen, they would apply heavy doses of a blue powder, which looked good on a film, but not so great in real life.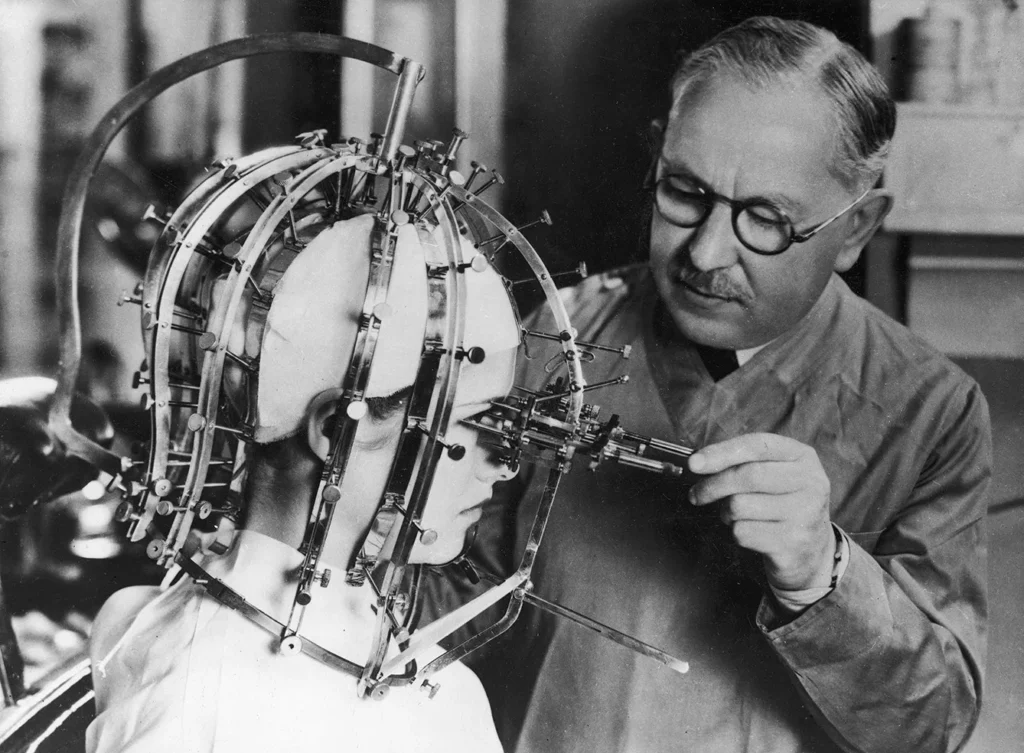 Maksymilian felt that there had to be a better way. In fact – he knew there was a better way of accentuating beauty. He entered into collaboration with George Westmore – the first official make-up studio. That's where he spread his wings and developed looks for such stars as Marlene Dietrich, Ava Gardner, Pola Negri, and Jane Harlow. But Max was on a mission. He strongly believed such products should be widely accessible to the public.
And he turned his vision into reality. He was the first mass manufacturer of mascara (including waterproof mascara), concealer, foundation, eye shadows, faux lashes, lipsticks, lip gloss… take your pick! He basically founded (and named) the make-up industry (the term "make-up" was made-up by Max as well). Many principles of make-up art, such as the Color Harmony Chart and Beauty Calibrator, were also his invention. The brand was purchased from Max Factor Jr by Procter and Gamble in 1991. Next time you are getting ready for a big night out, remember to thank the Polish entrepreneur for his calling to help you feel like a movie star. As he used to say: "You are not born glamorous. Glamour is something you create."
Helena Rubinstein
Helena Rubinstein was born in Cracow in 1870. She was planning on becoming a doctor, but when her parents tried to force her into marriage to a man she didn't love, she hopped on a ship to Australia. The official story of her initial success goes that the women of Australia doted over Helena's pale complexion. Her secret was a cream she had brought with her from the continent, which she shared with her new Aussie neighbors.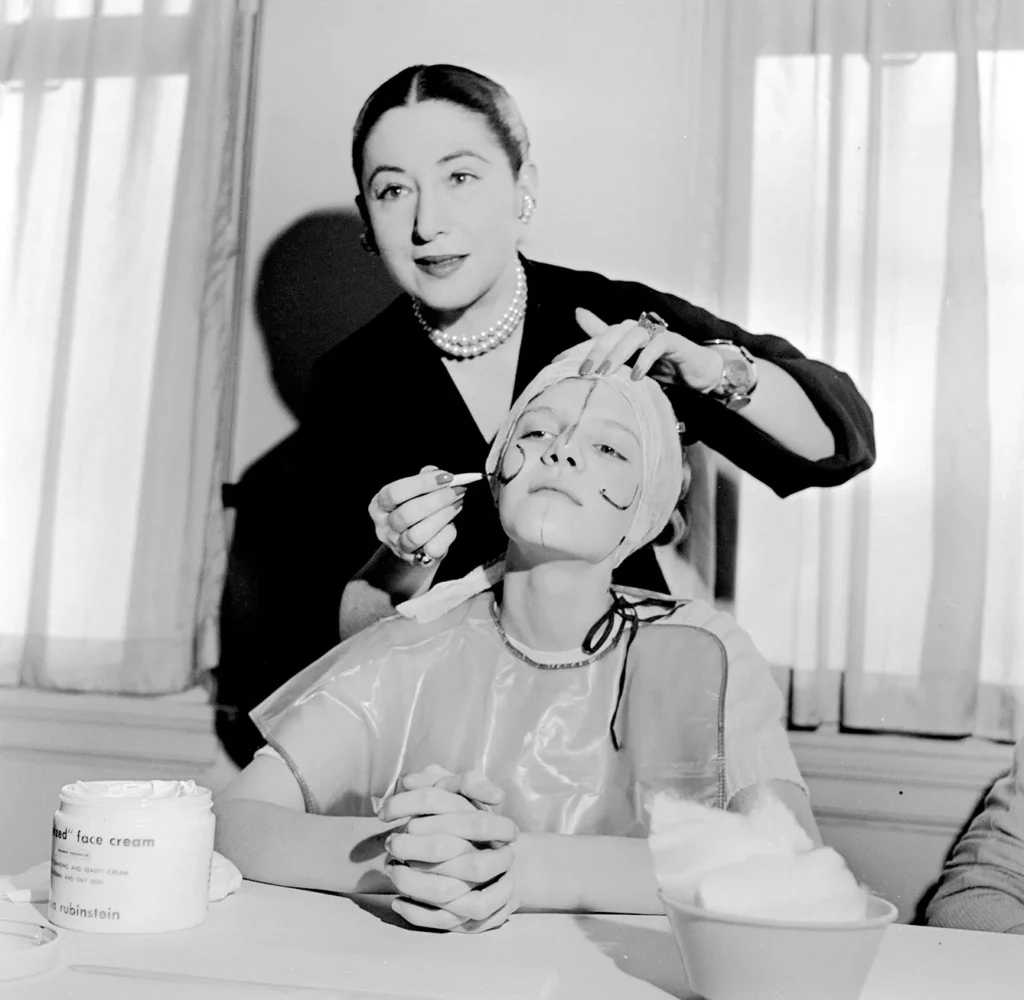 The popularity of the cream gave her the idea for a business. She established a shop in Melbourne that she, at first, stocked with products imported from Europe. However, she also offered a simple product she had created herself based on the recipe of the cream she had brought over.
It was a mixture of lanolin with sesame oil (a natural sunblock) that, in essence, created the first marketed cream to provide some sun protection – a game changer for these women who haven't been using anything at all. She pioneered catalog sales, and her brand offered products to women across Australia.
Having earned a small fortune, she left for London, where she studied dermatology in order to develop her own better formulas. During the First World War, Helena fled to the USA. That's where she built her cosmetic empire, opening shops in New York, Boston, Chicago, and Los Angeles. Her brand became known (and still is known) as a luxurious line of skin care products and make-up. During her lifetime, the fortune she acquired through her hard work was valued at USD tens of millions, making her one of the world's wealthiest women at the time. She was known to have said that "there are no ugly women – there are only lazy ones."
Dr Irena Eris
The name Dr Irena Eris is widely known in Poland. She has created a cosmetic empire that developed targeted brands. But not only that. The brand stands for innovation, and as a beauty ambassador of Poland, it has changed how Poland is perceived in Western countries. It would be hard to speak of everything the brand achieved.
To name just a few, we should start by mentioning the establishment of the Dr Irena Eris Research Center. It is there where her scientists seek unique solutions in the field of cosmetic products, like the introduction of folic acid as an active ingredient. Sadly, the company didn't secure a patent for this particular scientific breakthrough, as they publicly shared their findings at a congress before application.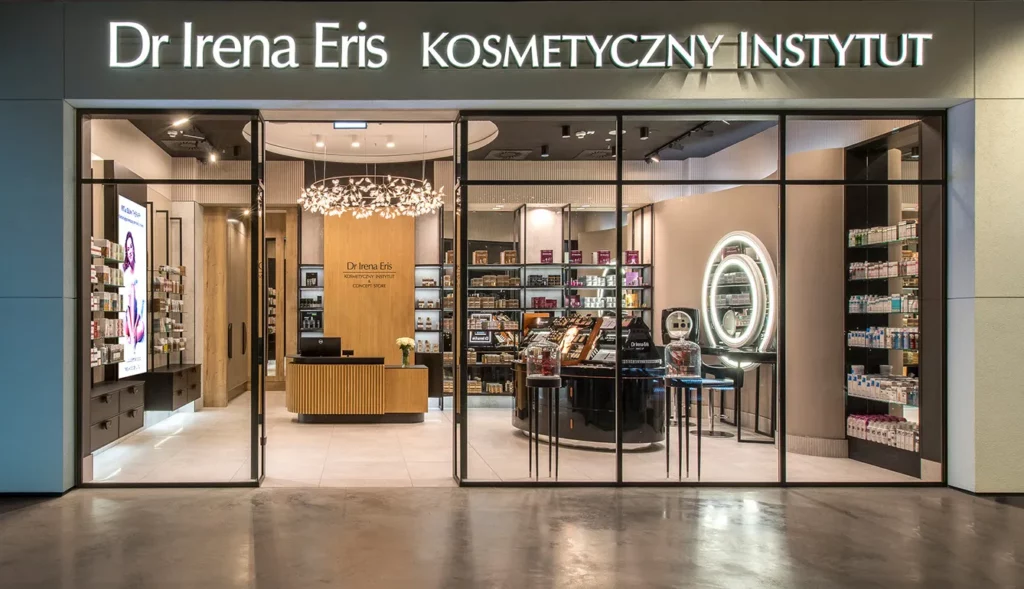 The company created several internationally-renowned labels, such as Pharmaceris (a line of specialist cosmetics available in pharmacies only), Emotopic, and Lirene. Dr Irena Eris is a brand with 100% Polish capital that stands up to other global skincare and beauty product providers. The brand is present in 67 countries around the world and is one of only six non-French members of the Comité Colbert – an association of the world's most luxurious brands. This club is invitation-only and meant for only the best of the best. This achievement speaks for itself, as the only way to become a part of the Comité and stand as an equal with such giants as Chanel, Dior, and Hermès is to be invited. Dr Irena Eris definitely deserved that invitation.
Wojciech Inglot
Now let's look at a success forged in the 1980s in Przemyśl (south of Poland). Wojciech Inglot was born in 1955. He studied chemistry at Jagiellonian University in Cracow. In the early 1980s, he used the opportunity and bought the equipment necessary to work on his own formulas. In 1987, Inglot released its first nail polish (after a cleaning solution for tape recorders and a deodorant).
From this point on – there was no stopping the brand. The key to the initial success was hidden in the colors. This path led the company to become the inventor of a personalized palette system (the Freedom System), which allows customers to mix and match their shades. Inglot is present in 90 countries (more than 950 locations), of which the American market is one of the most important development directions.
In 2011 Inglot was the official make-up provider for Britney Spears during her Femme Fatale tour. It signed a deal with Metropolitan Opera in New York and provided makeup for such big hit musicals as The Lion King, Wicked, Mamma Mia!, and Chicago. The most lucrative collaboration was the release of a limited line promoted by Jennifer Lopez. But besides looking after the looks of its customers, the brand does not forget about its own image and the values it promotes.
Inglot is a cruelty-free company. 60% of its products were granted the vegan-friendly V label. It also is a certified Halal make-up line, which opened it up to new markets. And lastly, probably the most surprising fact about Inglot – despite its products being available worldwide, over 95% of them are manufactured in Poland, in the city of Przemyśl, where the history of the brand began.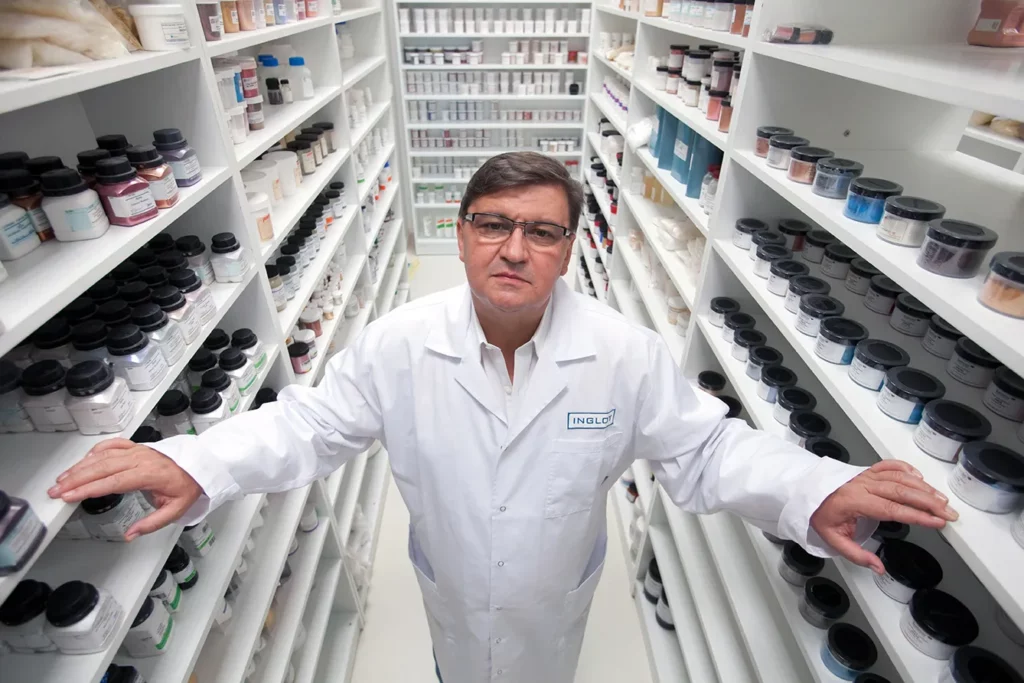 Eveline Cosmetics
Eveline Cosmetics is another brand that was established in Poland towards the end of the communist regime. Founded in 1983, it released its first products a year later. Initially, it mainly offered make-up essentials, but of a quality that allowed the company to begin exporting its products to Russia in 1985.
Since then, the brand has broadened its portfolio, and now, apart from more than 530 make-up products, it offers over 300 skincare products as well. What is especially interesting about Eveline Cosmetics is that, per volume, it is Poland's largest exporter of beauty products and a pioneer in conquering the markets of the Middle East. Its products have been available in Saudi Arabia since 2006. Eveline Cosmetics can be found in Iran, Iraq, Kuwait, Oman, United Arab Emirates, and Qatar.
It is no secret that the customers in these destinations value luxury, quality, and reasonable prices. Eveline Cosmetics perfectly grasped the differences and specificities of the shopping behavior of its Middle East customers and adjusted to their needs. It also tailored special products sought-after in those markets, such as bleaching body creams. The success in the East mirrors the brand's popularity in its homeland, where many Polish customers turn to Eveline for quality at affordable prices, completely cruelty-free. It is also essential from the economic point of view that the brand is still a company with 100% Polish capital.