Antoni Cierplikowski (known as Monsieur Antoine or Antoine de Paris) was born in Sieradz in 1885. He looked like a typical Polish boy born in a small town. He enjoyed chasing hens and playing with his friends. However, there was something about the boy that prophecized his great future.
Antoine was an artist. He created floral patterns from scraps of materials. He had imagination. He saw beauty and knew how to extract it. He had many talents. And he loved to style hair. As he was growing up, he moved to Łódź, where he gained recognition as a brilliant and talented visionary hairstylist. One of his faithful customers, a duchess, would always tell him he did not belong there. "Your place is in Paris!" she would insist.
So Paris it Was
When he turned 17 and faced compulsory army service, his parents sent him to France. He fled, hoping he would be able to start a new life. That his fate as a successful stylist, the idea put in his head by the duchess, would come true. It didn't. Not at first anyway.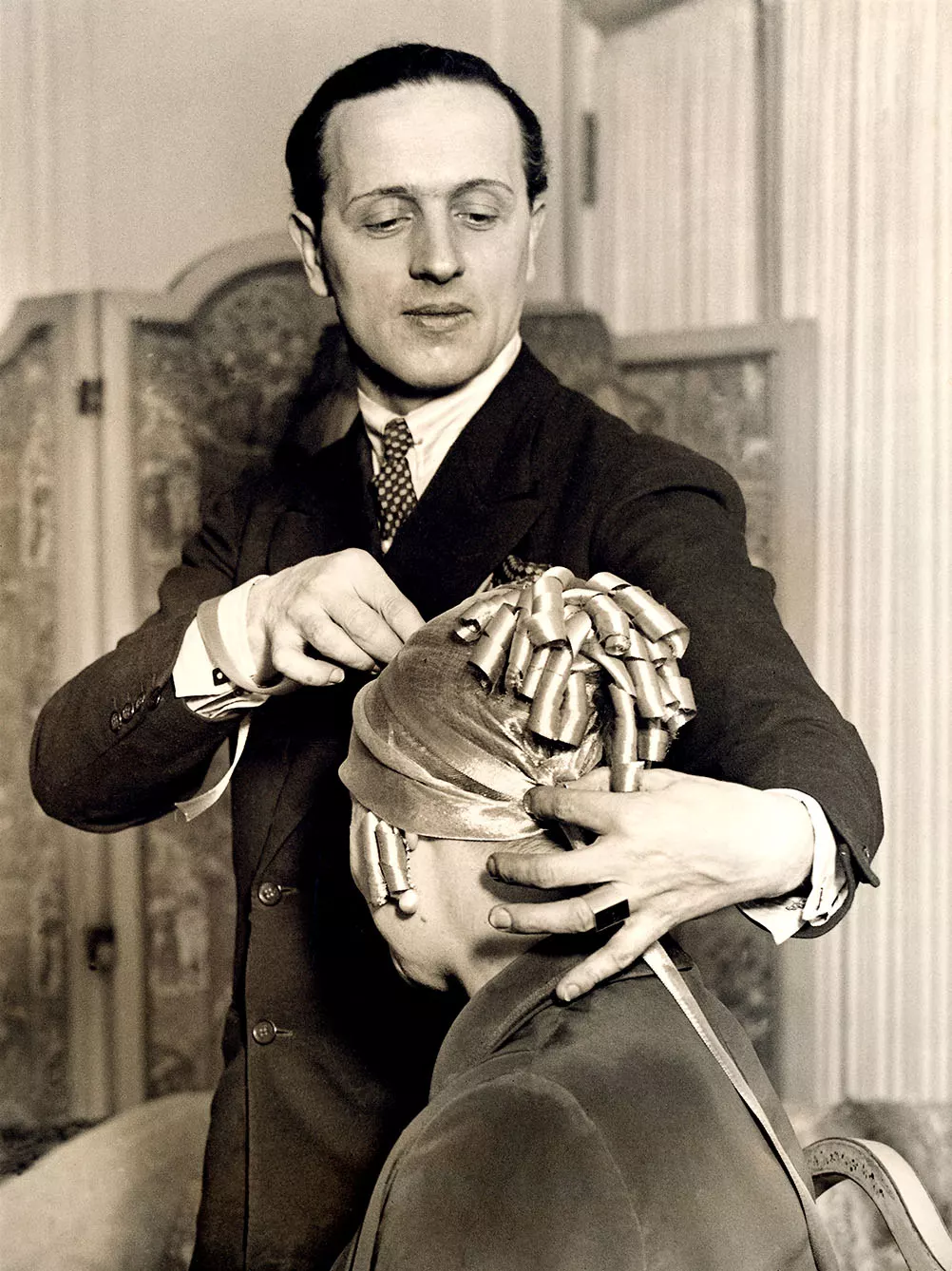 Due to a series of misfortunate events, he ended up at the beauty parlor of a man called Decoux, where he was confined to a cellar and told to make uninspiring wigs. He was devastated. However, he kept hoping this would lead him somewhere. And he was right.
In November 1923, he was allowed to come and help style the hair of girls participating in the annual event on the feast of Saint Catherine. His hands and feet were itching to create. He approached his customers just as he approached them at home in Poland. The results were breathtaking, and that was the start of his own visionary brand. Soon enough, all women wanted to have Antoine look at their hair. Antoine became so successful that he was offered a job by Marcel Calou, who had his own chain of beauty parlors. He gladly accepted.
The greasy hair of a French duchess
In those days, most aristocratic women would have hair stylists come to their mansions early in the morning in order to get ready before their husbands got out of bed. But one day was different. That day, one of the best customers of the Calou chain, the Duchess de la Farge, came to the parlor in person and demanded her hair be styled. Taken by surprise, Calou told Antoine to attend to the customer.
Antoine approached the duchess and was completely taken aback by her dirty, greasy hair that he swore had not been washed since childhood. When he offered her a complimentary hair wash, she was demoralized. "Scandal!" she shouted. But Antoine was not afraid of her. When all attempts to reason with the greasy-haired duchess failed, he refused to style her hair unless she agreed to let him wash it.
She left in a huff and a puff, only to return a few days later. She had the complimentary wash and became a loyal customer of Antoine's. Next time you are having your hair washed at a hairdresser, remember who to thank for this relaxing experience. It was the Polish Antoine de Paris who introduced this ritual to hair salons, all thanks to the greasy hair of duchess de la Farge.
Antoine de Paris and the birth of the bob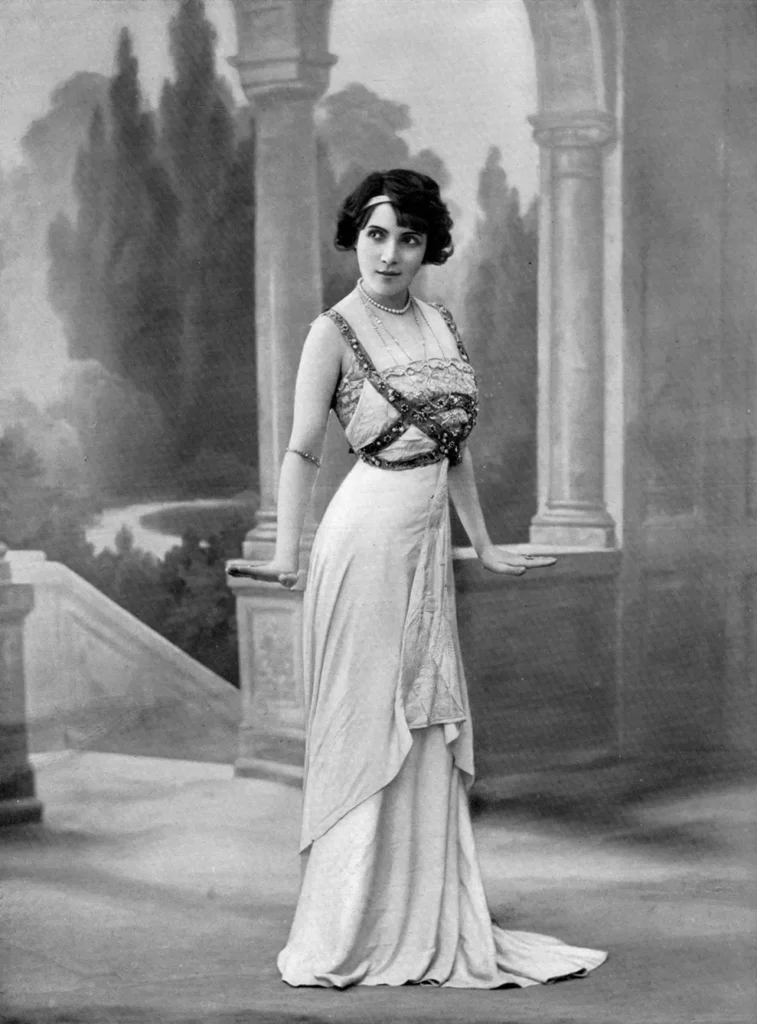 One Sunday in 1911, Antoine was requested by an actress (and loyal customer) Ève Lavallière, to come for a styling. The nearly 40-year-old woman was to play the role of an 18-year-old girl. The director of the play would not listen to reason and stubbornly demanded she was to play that part. Worried she would become the laughing stock of Paris, she turned to Antoine for help.
He studied her face and pondered what could be done. Then suddenly, inspired by the landlady's 14-year-old daughter, he took the scissors. And delivered 'the cut.'
Ève became the first woman to have her hair bobbed by Antoine de Paris. The transformation was incredible! Her image was kept secret until the premiere. When she appeared on the stage, the loyal audience could not believe their eyes. Antoine had cracked the secret of eternal youth! Soon the haircut was known as the 'à la Jeanne d'Arc.' And women would come in droves to have Antoine release them of their groomed shackles. Let me remind you – the year was 1911. A decade before the roaring twenties!
Antoine made his way to America in 1925, where he opened up overseas branches of his well-known and already famous beauty parlor chain. He was, by all accounts, extremely successful, with his style poorly mimicked by American wannabe-Antoine's.
The forgotten visionary who slept in a glass coffin
Besides being a hair styling extraordinaire, Antoine de Paris was also known for designing clothes (most of the clothes he wore were of his own design). He specialized in making extravagant, work-of-art wigs (as if to deal with the trauma of the Decoux cellar) and was also known for promoting modern art (the walls in his first beauty parlor were decorated with works of then-unknown, rising artists, like Pablo Picasso, Moses Kisling, and Amadeo Modigliani.
He hated curtains but loved mirrors and art-deco interiors. He organized and faked his own funeral. And he slept in a bed built from glass and modeled after… a coffin. Not to mention that some of his design choices made him look kind of Dracula-esque.
The star of Antoine's fame does not shine as brightly as it used to, as people these days take for granted the once-upon-a-time groundbreaking, inspirational work of the Polish master – both in terms of the ever-present bob and the much-loved salon wash. The visionary Antoine de Paris was a true celebrity hairstylist in an era before celebrity hairstylists were a thing.