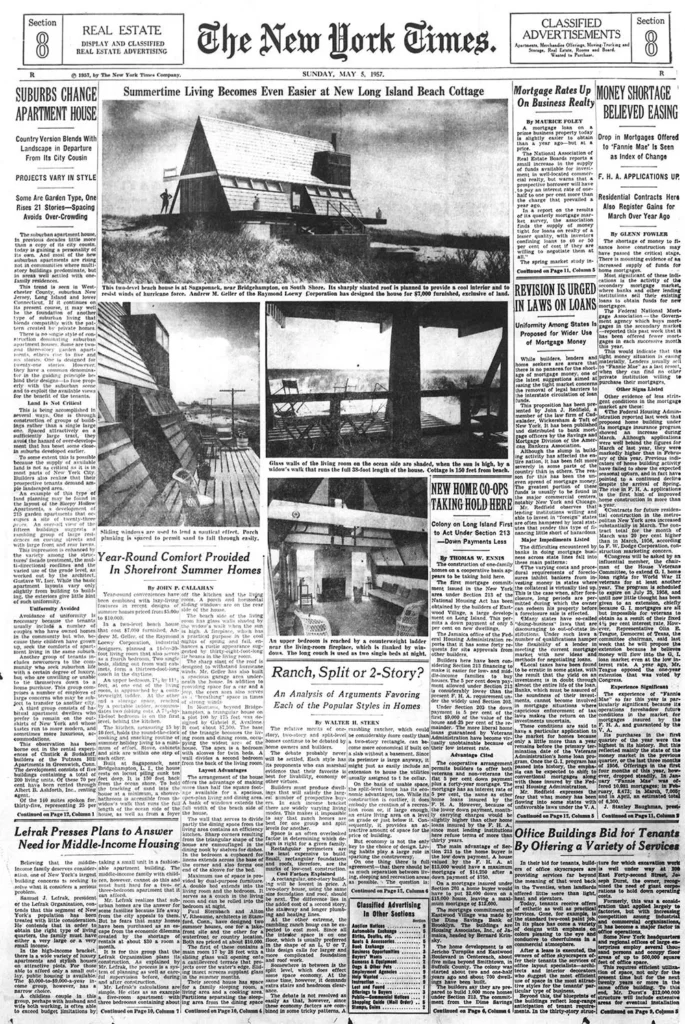 When forming modern ways of building, architects tend to return to the origins of human dwelling. And perhaps the easiest of forms is an A-shaped building, two roof slopes reaching the ground, formed after a simple woodland chalet – a canopy of tree branches supported by a long piece of wood.
Popularized around the globe in the 1950s, one of them, New York state Elizabeth Reese House, was featured on the New York Times cover in 1957. The very same year, the construction in its modern version appeared in Poland, where its career echoes to this day.
Brda vacation home takes the floor
Perhaps this building is not the most comfortable for day-to-day living, but it makes a perfect holiday home, where furniture and vertical walls are not in such dire need. Small, working great when made of wood, giving quite some space for the area they take, easy to turn into a two-story building and fitting nicely into the natural landscape –it was a match for Polish recreational homes lovers from the sixties onward.
Under socialist rules of planned economy, when the design appeared in Poland and turned out fit for mass production, one factory was to take up the production of prefabricated houses. The choice was for a Building Carpentry Factory in Bygdoszcz – a city in northern Poland on a river called Brda. With the association with nature and recreation in mind, the houses were called after a nearby river.
It's hard to overestimate the popularity of Brda houses, as it usually happens under the regime of a planned economy. Under capitalism, companies compete for the popularity of their different variants of the same product, while socialist consumers take what is given to them. There's Brda? Why should we need another vacation home? Brda was for settled chalet enthusiasts what Niewiadnów N126p caravan was for those who wander.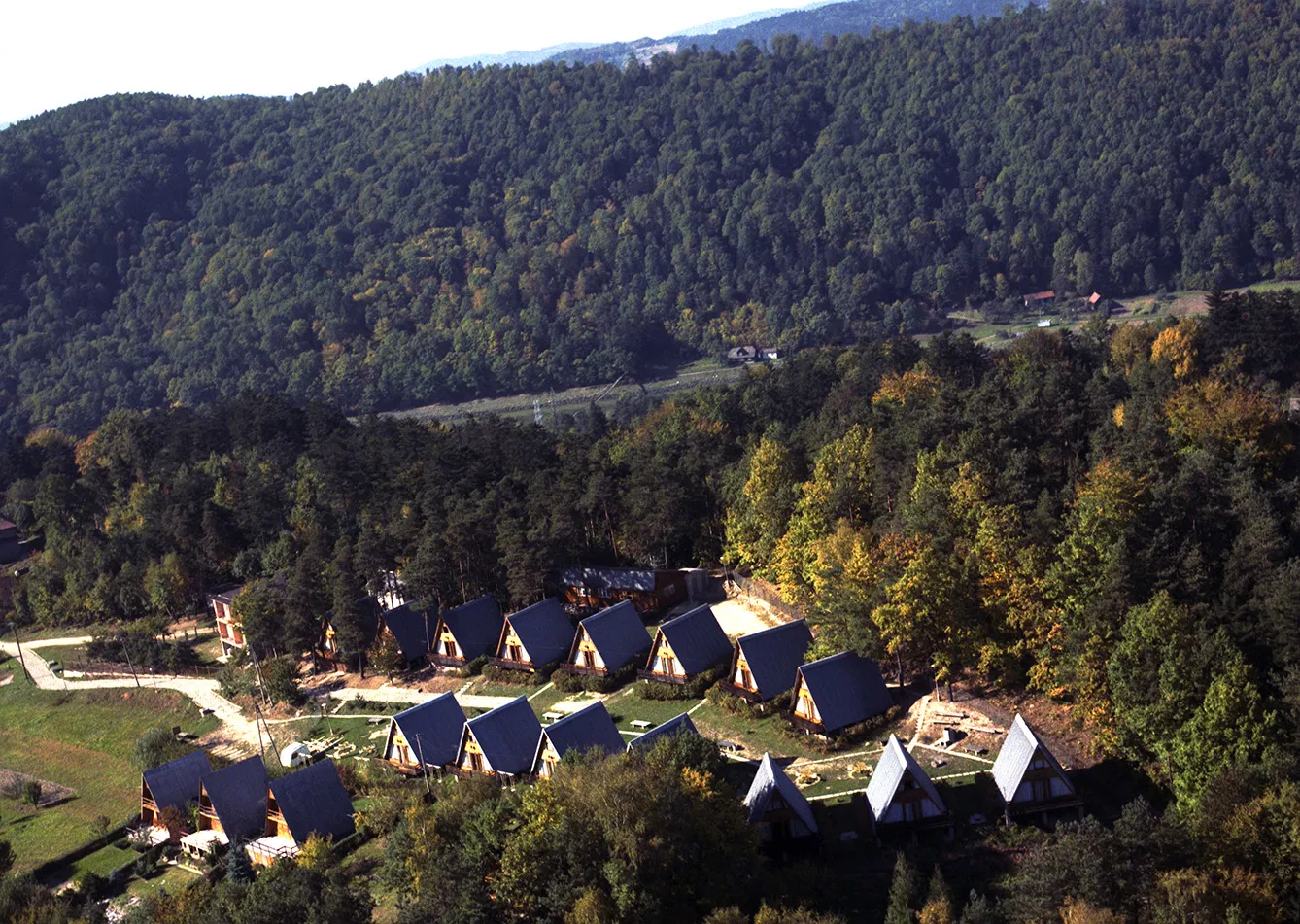 The A-frame comeback
Characteristic A-frame holiday homes were a ubiquitous feature of the Polish landscape, both as standalone recreational houses in villages around the country and as a part of more large-scale nature retreats in state-sponsored Polish Tourist-Sightseeing Society (PTTK) and workers' resorts for those whom official employment guaranteed summer holiday as a job benefit. Brda houses, produced for decades, aged well. And, as often is the case, became a vintage cult classic that may inspire modern architects.
They can experiment with materials and scale without restraints of serial production and prefabrication. But some of them decided to stay true to both form and function, such as those by SK Architects in the mountain town of Karpacz or Medusa Group's design near Silesian Lubliniec. Ready-made A-frame houses are also still available in different sizes up to some 70 meters sq, allowing nature lovers, even with not-so-deep pockets, to recreate the cult classic – both in form and on an emotional level.