The 20th century was dominated by a dream – a dream that soon literally took flight. However, in an industry at the beginning of its development, aviation accidents were unfortunately quite common. The survival rate? Close to zero.
For obvious reasons, it was of utmost importance to focus on making flight as safe as possible. That was the very motto of one certain man – Anastase Dragomir. During his childhood, Anastase was inspired by Traian Vuia and Aurel Vlaicu, but his path changed when Vlaicu died in a tragic accident in 1913 in an attempt to cross the Carpathians.
Anastase Dragomir: bringing safety to flight
This event became the foundation of Anastase's dream to develop safety systems for pilots. As he followed his goal, he decided that Paris might be the best place to let his ideas take shape. After tremendous work and experiments at several aircraft factories, the long-awaited moment was on the horizon: the unveiling of his invention, the 'catapultable cockpit.'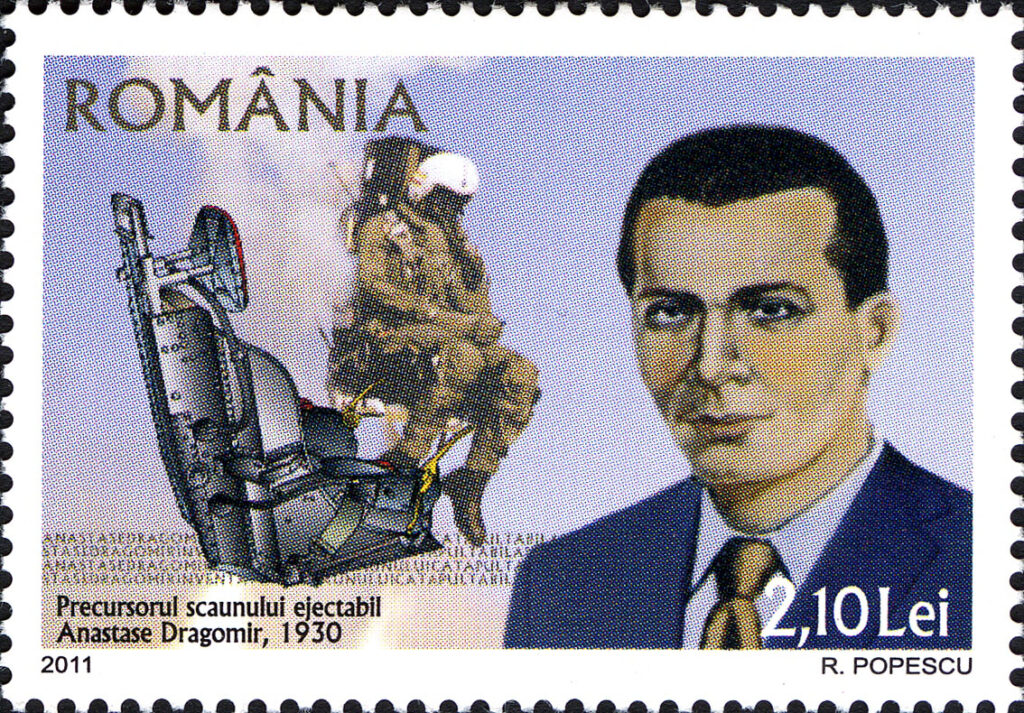 Thus, in 1928, he registered in France a patent application entitled "a new system of parachuting from the apparatus for air locomotion," later managing to obtain the patent for the "catapultable cockpit." This invention allowed each passenger to have their own parachute during critical moments, with the assembly detaching from the plane so the parachute with a seated passenger could pass through an opening.
The quest for flight safety
Alas, like many great inventors and their way to success, obstacles were not long in coming. Due to the numerous financial difficulties that the aviation industry was going through, Dragomir only managed to actually test the invention for the first time a year later. As expected (or maybe not), the attempt was a true success. The French press at the time praised the invention and its contribution to improving safety for pilots.
After this grand success, Dragomir's heart longed for further achievements in his home country. So he returned to Romania to develop similar systems at Băneasa Airport in Bucharest. Dragomir didn't want to rest on his laurels, and his next addition to the field of flight safety was the "parachute cell," for which he later received a Romanian patent for a transport aircraft equipped with ejection cabins.
Even after his death, Anastase Dragomir's legacy continued as his inventions were taken over by the American army. Thanks to the much more generous financial resources at their disposal, American engineers were able to improve the catapulting cabin and turn it into a real ejection seat. It was later implemented on military supersonic aircraft, and nowadays, the ejection seat has become a commonplace component of these aircraft.