Bulgarians and their tomatoes: It's a connection no one can deny. It shows that the average consumption of fresh tomatoes in Bulgaria stands at around 20 kilos a year per person, a high number also supported by the substantial state funding tomato farmers receive. And yet, the prized Bulgarian tomato is harder to find in its homeland, not to mention abroad.
From top exporter to waning production
A quick glance through the 1960s and 1970s shows that Bulgaria was among the top exporters of tomatoes, ranking at times even first, naturally due to exports to countries behind the Iron Curtain, believed to have reached some 400-500,000 tons a year. At that time, Bulgarians, enjoying juicy tomatoes on everything from a salad to elaborate dish to tomato jam, couldn't even imagine that one day they'd be filling up their shopping bags with rather bland tasting tomatoes coming from the Netherlands, Spain, Mexico, and Morocco.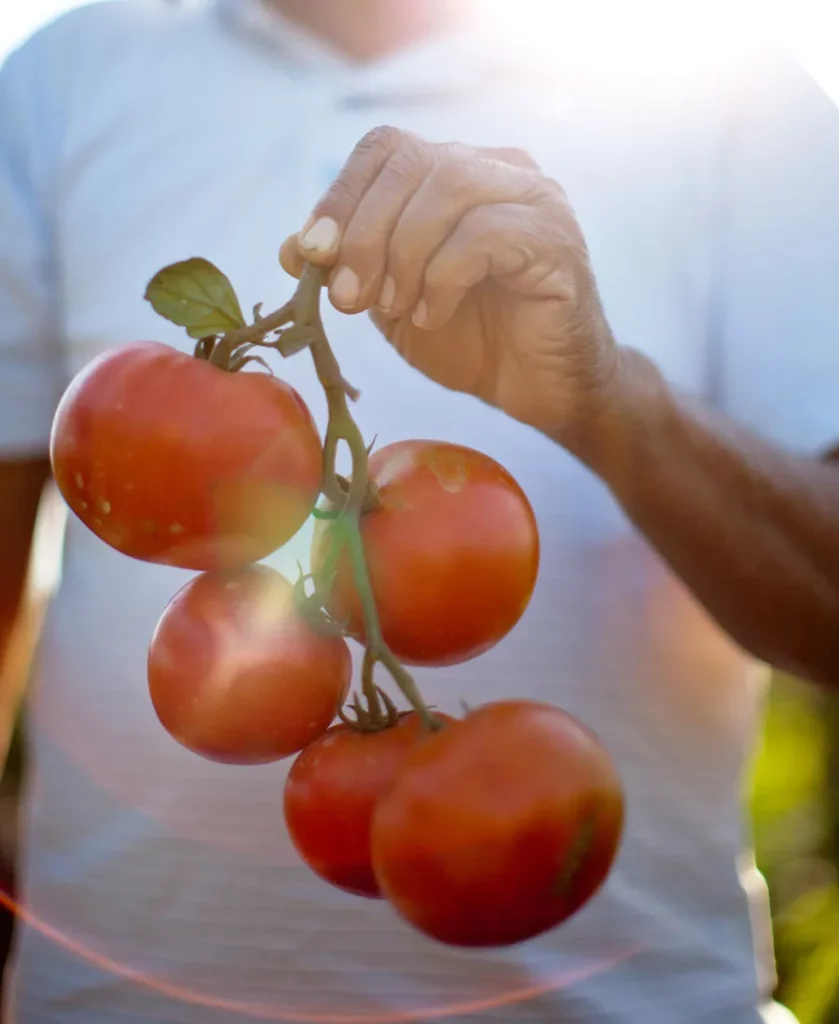 Figures from the Bulgarian Ministry of Agriculture show that current tomato production in Bulgaria is nine times smaller than at the height achieved in the 1960s and 1970s, with exports almost disappearing. According to the Ministry of Agriculture, Bulgarian farmers grow around 120-150,000 tons of tomatoes a year. This production falls short of meeting domestic demand, so a further 80-90,000 tons are imported per year. A small part of domestic production is marketed abroad, around 10-15,000 tons, mainly premium products.
Among the reasons for the sorry state of Bulgarian tomato production are inefficient organization of producers, low productivity, and, above all, a shortage of labor. The cost of production itself is high, farmers say, and there are also difficulties relating to irrigation. Rural depopulation is emerging as a very serious problem, both for tomato growing and for all other agricultural production.
Is democracy to blame?
Those airing grievances about the way Bulgaria has been developing after the fall of the Iron Curtain would also add, not meant as irony: "Democracy took away our tomatoes too." Not so fast. They do not take account of the real facts – especially climate change – where high summer temperatures, periods of drought, and pests affect tomato production, especially those grown not in greenhouses but outdoors. These factors are expected to continue to have an impact in the future.
In August, Shumen-based seamstress Raina Georgieva was busy attending to her clients' needs, not handing out hemmed garments but bags of her homegrown tomatoes. For many Bulgarians determined to find real Bulgarian tomatoes, word of mouth or trusted sellers at farmers' markets is one way to do it. For Ms. Georgieva, this was hardly a business transaction: She was happy to send home some of her best clients with a bag of tomatoes "tasting like before."
Grown predominantly in the south of Bulgaria, good old tomatoes can still be found with some dedication applied. But in comparison to other EU countries, Bulgaria is among the smallest tomato producers. It is hardly a surprise that the tomato crown in Europe goes to Italy, which produces some six million tons of tomatoes annually. As for grumpy shoppers in Bulgaria, in the winter months, they have some tough choices to make: watery tomatoes imported from Turkey and Greece or sweeter but pricier cherry tomatoes from Germany and the Netherlands. But if it's any consolation, data from Europe shows that tomato production is falling across the continent – around 3% in 2022 – with Morocco and Turkey stepping up to fill the void.
A disappearing market
"Unfortunately, domestically produced tomatoes are disappearing from the market," Stanislav Yordanov, a tomato grower in the town of Veliki Preslav in northeastern Bulgaria, tells 3Seas Europe. "The Bulgarian tomato has a more tender construction, with excellent taste qualities. It simply melts in the mouth. The imported varieties, on the other hand, are hard-shelled and last longer displayed in the shop. In short, they are more resistant. They do not rot, which is the only reason for the breakthrough in recent years of resistant varieties of tomatoes. Resellers, be it someone on the market or a major grocery store chain, prefer to sell tomatoes that do not spoil. Whereas the Bulgarian tomato is perishable, unlike the varieties imported from abroad."
While the Bulgarian tomatoes might be harder to find, the brand is still going strong. The proof? "Unscrupulous sellers dare to present foreign vegetables as Bulgarian," Yordanov adds. "This is not right."