"In 2050, two-thirds of the population will live in cities, but what will cities look like?" Those are the first words introducing the new Czech futuristic project of The City for the Future.
It is a project of the Czech Ministry of Industry and Trade and 32 private companies that set out to outline a vision of the city of 2050, a vision of the city of the future. This project aims to present the city of the future not as a dystopian agglomeration full of grey concrete monsters but as a living organism closely connected to nature.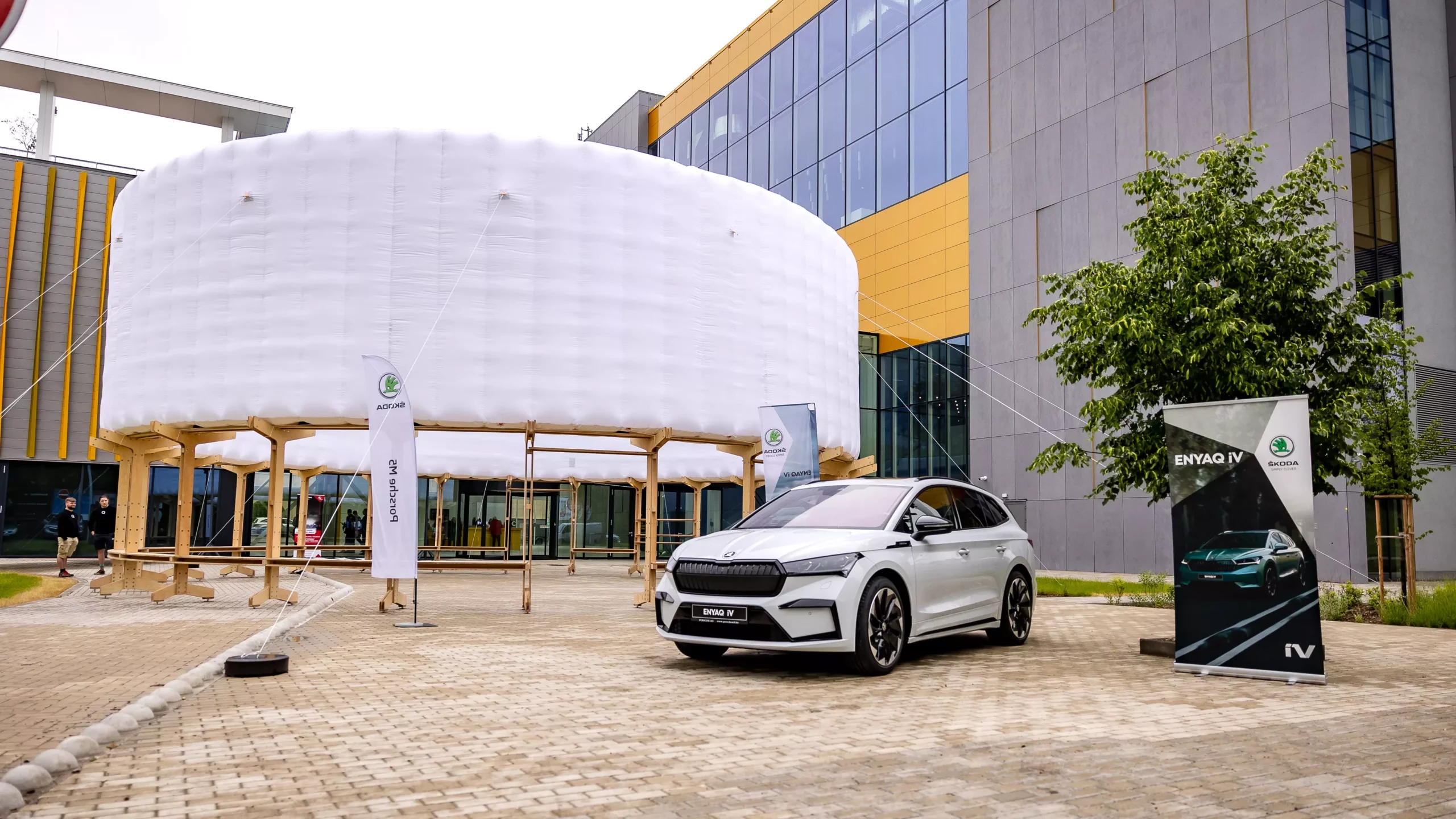 From mobility to smart agriculture
This near-future vision is not about flying cars and colonies on Mars. It is about the everyday life of a city dweller who wakes up in his house in the morning, goes to work, and looks forward to a well-deserved rest after work.
When we say houses, we mean smart homes of the 21st century running on innovative solar panels, capable of saving excessive energy in high-capacity battery boxes. Commuting to work will also be easy with the Škoda Auto transportation app, which will select the quickest way for you, best transport type included. Energy sources will also be innovative in this City of the Future. Small Modular (Nuclear) Reactors will supply most of the electric energy, with wind farms standing second.
Even the food will be locally produced. Future agriculture will include the wide use of aquaponic and hydroponic farming. If you want to experiment, you can also try foods made from crickets. As unbelievable as it seems, the nutritional value of crickets is about the same as pork. Moreover, in most cases, you don't even know they are crickets. Most of the time, crickets are ground up and made into pasta or other end products.
The portfolio of the future
The final portfolio of City of the Future thus contains recipes from different disciplines and fields. In addition to the transportation, agriculture, and energy sectors mentioned above, it includes infrastructure, environmental technologies, and logistics. This diverse mix shows that smart cities are a highly complex ecosystem in which the different elements must fit together. The result is a coherent structure that works first and foremost for the people there.
The official eight-minute video will introduce you to the whole project. The video introduces us to the average person in 2050 and their everyday life, during which they carry out the usual routine activities. In the course of their day, the person uses innovative Czech technologies and inventions. So, let's take a look.