In his book "The Problem of Space Travel – The Rocket Motor" published in 1928, the Slovenian astronautics theorist provided a detailed design of a space station, accompanied by circa 100 handmade drawings and calculations. In other words: Potočnik invented and provided arguments for the possibility of constructing an orbiting spacecraft, which would allow for a long-term presence of a crew in space for observational purposes as well as for conducting scientific experiments.
Space station: to the origins
Communication was to take place with the use of geo-satellites. The design anticipated the use of not only complex machinery and zero-gravity technology but also – the presence of everyday necessities, such as oxygen and water supplies, toilets, showers, and so on – which, astonishingly, no one had thought of that before!
It required not only education and experience. Noordung had the guts to follow his bold imagination and marry it with contemporary science. He argued that his visions were not impossible: what was once "unthinkable" has evolved from a "technical dream" to a "technical issue", possible to solve.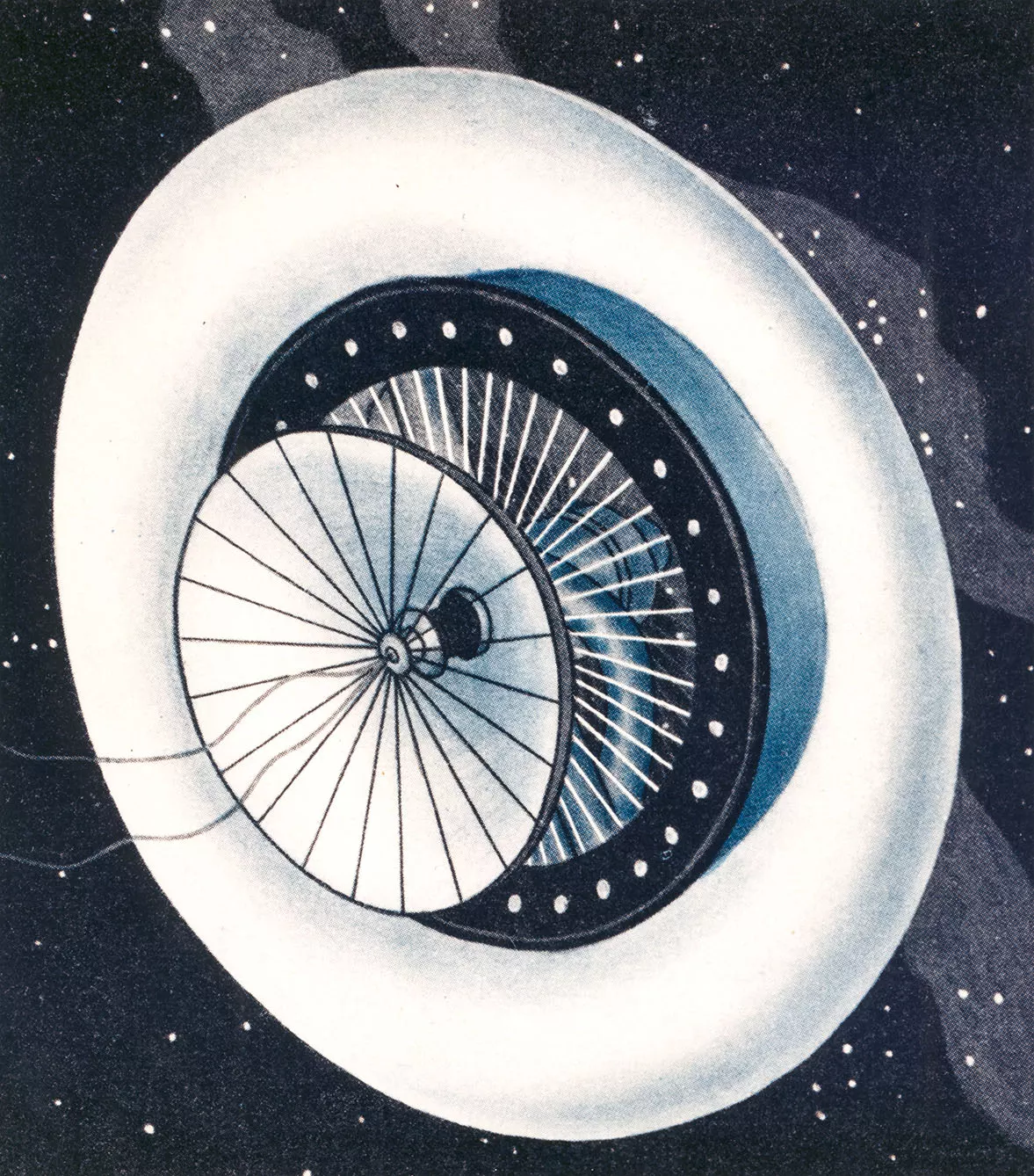 A Space Odyssey
The ideas of the Slovenian pioneer space-explorer undoubtedly changed the shape of future science and the direction of the science fiction genre. NASA's International Space Station was designed as a combination of several modules – much like the Potočnik spacecraft, formed as one interconnected element. Stanley Kubick's famous "2001: A Space Odyssey" was inspired by the Nazi rocket creator and director of NASA's Marshall Space Flight Center, Wernher von Braun. But von Braun admitted that he was, in fact, influenced by… Herman Potočnik, whom he quoted in his doctoral dissertation.
Late recognition
In 2012, a space technology center was built in the small town of Vitanje in northeastern Slovenia, considered to be the home of Potočnik. The shape of the building mimics the design of Noordung's space station. The main activity of the Center is to promote cosmic science and technology through exhibitions, VR experiences, presentations, and events that are open to the general public. What a lovely way in which to continue the pioneer's legacy!