Czechia is one of the countries in Europe that is most dependent on Russian gas, with more than 90% of its imports coming from the vast gas fields of Russia. In order to change that situation, the country has decided to embark on a project that would allow it to import LNG through a terminal in Poland. For the vision to become reality, a new gas pipeline, connecting south-western Poland and north-eastern Czechia would have to be constructed. The plan to build the more than 100 km long Stork II was shelved by the Czechs in 2020, but has now become a crucial component of Prague's plan to rid itself of Russian gas in the wake of Russia's invasion of Ukraine. 
Energy security was among the main topics when Czech Prime Minister Petr Fiala visited his Polish counterpart Mateusz Morawiecki in Warsaw on April 29th. Speaking at a joint press conference after their meeting, PM Fiala stated that Czechia has made Poland an offer to purchase liquified natural gas (LNG) via the Polish LNG terminal in Świnoujście.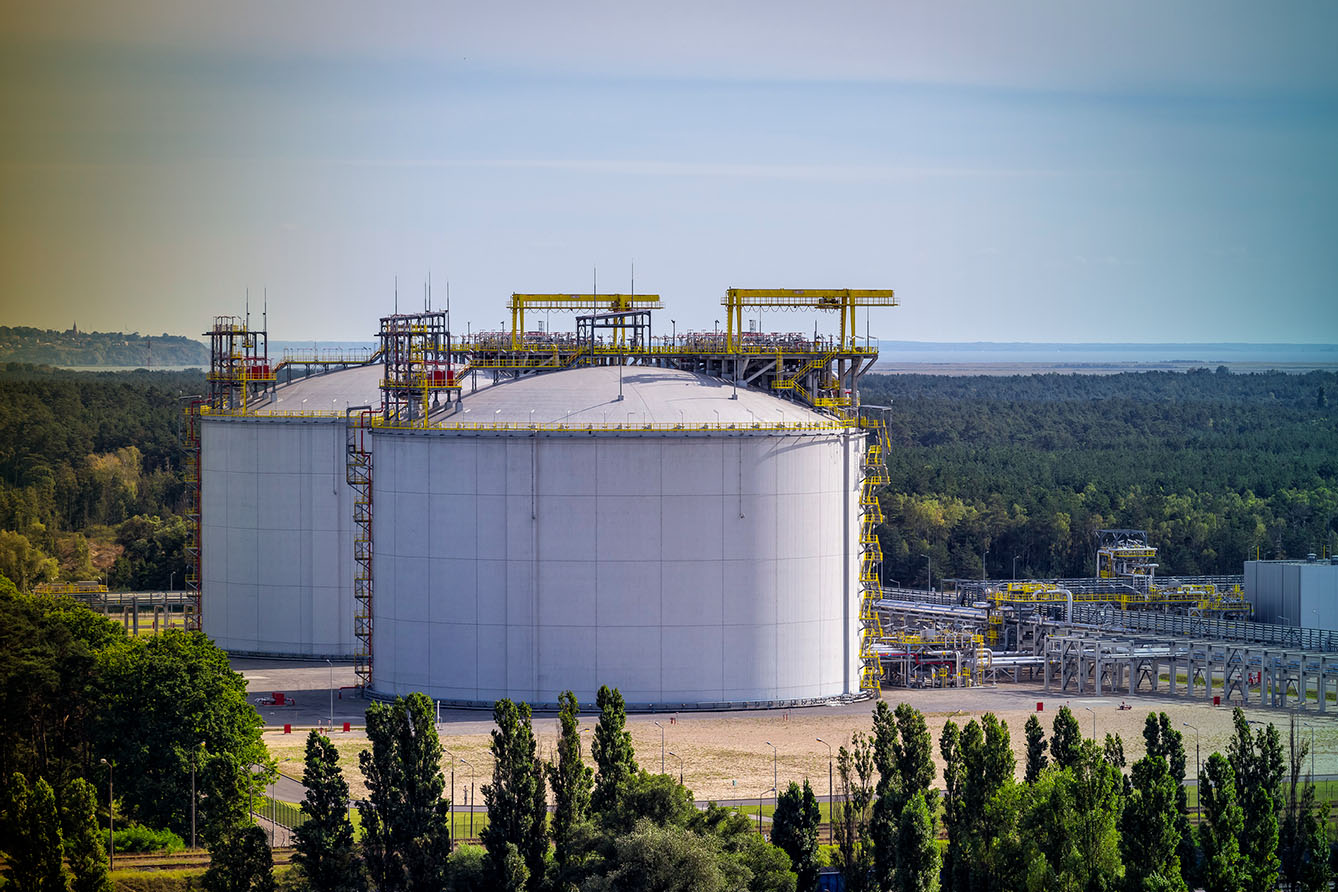 The terminal has a capacity to process 5 bcma (billion cubic meters per annum) but is in the process of expansion. The Czech prime minister proposed that his country could play a role in the capacity expansion and have a certain percentage of the total storage capacity allocated for Czech consumers. 
He also announced that he has invited the Polish side to further work on the project at an intergovernmental meeting in Czechia that would take place at the turn of May and June.
Stork II: new challenges, new projects 
Poland and Czechia's gas transmission networks have been linked since 2011, when the first interconnector "Stork" became operational in 2011. However, the gas pipeline only had a capacity of 0.5 bcma and was practically only suitable for unidirectional gas flow from Czechia to Poland. In 2020, a decision was taken to double the capacity to 1 bcma.
The limited capacity made it clear that an additional interconnector is needed and a feasibility study for Stork II was executed in 2016 together with other preparatory work. However, the Czech national transmissioner operator Net4gas postponed the project in 2020, stating that it will instead be completed first by 2027-2028. The war in Ukraine reversed the previous plans as it became obvious that simply doubling the capacity of Stork will not be enough on its own.
Stork II was planned to be bidirectional from the start and much larger in scope with a capacity of 6-10 bcma per year toward Poland and a reverse flow toward Czechia on bcma.
The new interconnector will be an element of the so-called North-South Gas Corridor, a network of pipelines connecting the LNG terminal in Świnoujście with the Krk terminal in Croatia.
Another milestone in Polish-Czech relations
In early February, the Polish and Czech governments settled the long-running dispute on the Turów coal mine. Inhabitants of a number of Czech villages had complained that the Polish mine located just across the border is lowering their groundwater and causing other inconveniences. The matter was transferred to the EU's judicial system, but was withdrawn from the court in Luxembourg once the two sides reached an agreement between themselves. 
A swift start of construction on Stork II would be another sign of strengthening Polish-Czech relations, following the joint visit of the PM Morawiecki, PM Fiala and Slovene PM Janez Janša to Ukrainian President Volodymyr Zelensky in Kyiv on March 15th, while Russian troops were still within striking distance of the city.
As both Poland and the Czechia were among the first to donate heavy weapons to Ukraine, the two countries have been included in the group of countries that are widely perceived as taking the most firm stance against Russia's invasion of Ukraine.
The two states will further strengthen their position in that role as they are now set to take coordinated action against the Russian dominance of energy markets in many Central Eastern European states. Russia has for long been wielding its special role as the continent's main energy supplier as a political weapon used to threaten European states. Poland and Czechia are of the opinion that time for disarmament has come and that there is strength in numbers. Central Eastern European gas independence is impossible without unity, a message that Prague and Warsaw are eager to send to all its allies.