Geoge Enescu was a miracle child. Born in 1881, he was the eighth child of Costache and Maria and their one and only to survive past the age of three. Blinded by adoration and fear, his mum hid her infant from the people's eyes, and the boy lived the very first years of his life sheltered. Little did she know that her miracle child would soon be admired by the entire world. A one in a million, a child prodigy, a musical genius – this is who George Enescu was born to be.
George Enescu, a four-year-old violinist
As a child, George was drawn to intellectual activities. Able to read, write, and do calculus at the age of four, the young boy was more interested in learning than playing outside games. His interest in music sparked at the age of three, and once he first laid hands on a violin at age four, no one could deny that this child was a genius. The Vienna Conservatory admission board recognized his potential and enrolled young George Enescu at the tender age of seven, despite the mandatory 14 years of age requirement. After Fritz Kreisler (whose mother had lied about his age), George Enescu was only the second student ever to be exempt from this rule.
George Enescu was loved and admired by everyone, everywhere. His charming presence, engaging performances, and genius aura encapsulated in his kind soul made him sought after in Romania and Paris – and everywhere else, for that matter. Shortly after returning to Romania, he became one of Romania's Queen Elisabeth's (alias Carmen Sylva) favorite musicians, and he was often invited to play the violin at the Peleș Castle, where he would eventually meet the love of his life, Maria Cantacuzino.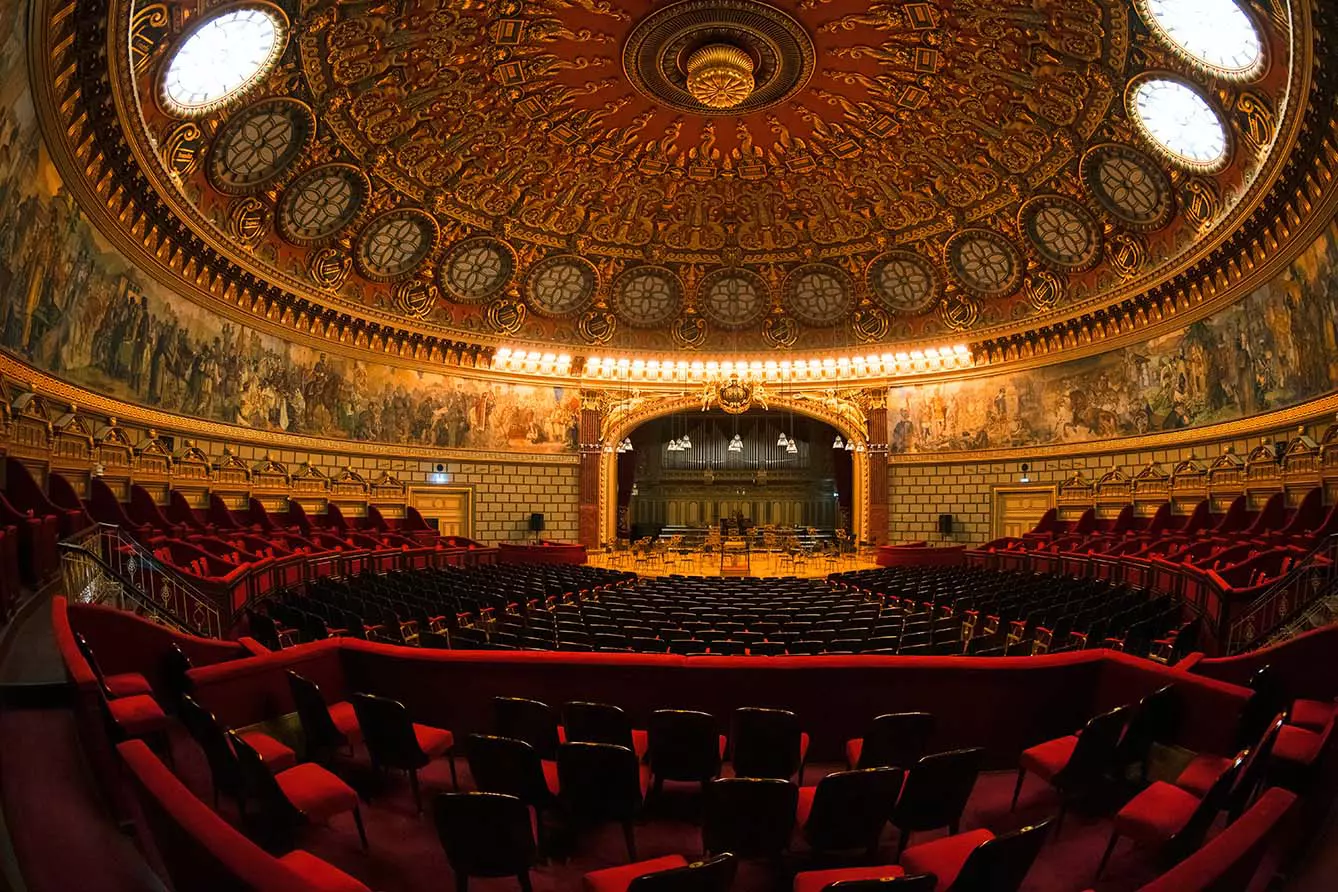 Romania's greatest musician
Enescu was truly in love with his country. He poured his all for the benefit of Romania's next generation with support, promotion, and financial aid – all from his own pocket. In 1913 he inaugurated the George Enescu Awards, and during the first years of the First World War, he often played for the heavily–injured soldiers and hardworking medical personnel. And despite having lived more than half of his life on foreign soil, the first masterpiece he composed at the age of 16 was entitled Poema Romana (Romanian Poem).
The life of George Enescu shines as a seal mark over the history of composing. "The greatest musical phenomenon since Mozart," as Pablo Casals described him, remains, to this day, Romania's most cherished treasure. His exceptional mind, intertwined with astonishing talent and indelible passion, inspired the admiration of the world's top musicians.
In recognition of his innumerable contributions to music and society, multiple institutions now carry his name, museums have been inaugurated in his memory, and he is featured on Romania's five Lei banknotes. Bucharest also hosts the annual George Enescu International Festival, which aims to remind the world of the genius mind and unique talent and the heart of compassion, generosity, and encouragement of Romania's most beloved musician and composer, George Enescu – the musical genius.
If you are interested in Romanian art then find out more about how Dadaism is related to Romania.