Gray Man, an action movie where the protagonist, played by Ryan Gosling, is a secret agent/hunter-turned prey-turned hunter again – is noticeably the brainchild of the Russo brothers, who specialize in screen adaptations of comic books. Predictably despised by critics (46% reviews in favor, as gathered by Tomatometer) and equally predictably loved by audiences (91/100 on RottenTomatoes.com, as of writing of this article), it follows the somewhat dated tradition of filling narrative blank spaces with very sophisticated explosions.
Gray Man locations: versatile Prague
Naturally, as the tradition goes, explosion sequences combined with Ryan Gosling's sensitive-slash-sexy looks (not to mention Christ Evans's mustache) must be set against a breathtaking background. So there is little to wonder why filmmakers chose Central Europe for most of the movie's scenes. So, had you happened to be venturing around Central Europe in July 2021 when they were filming, where could you have happened upon Ryan Gosling?
(*Spoiler alert, though, as critics rightfully point out, there's not much of a storyline to spoil.)
The quick answer to the previous question is Prague, Czechia. And lucky for Prague, it's a very versatile setting. (*More on this in a moment.)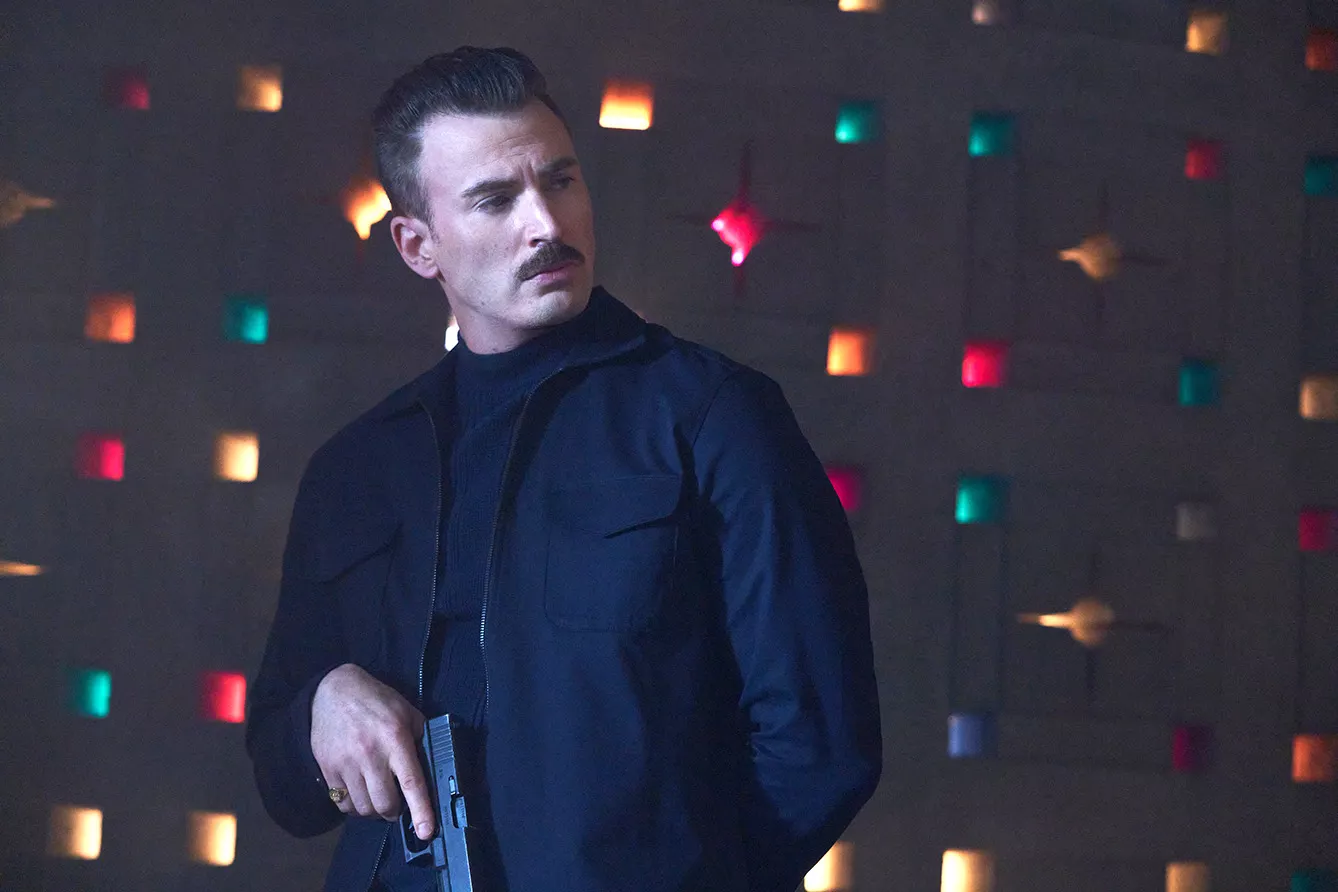 However, Prague itself isn't the only star. When the plot thickens, Gray Man finds himself in Vienna. As probably the most Western (and westernmost) of all the Central European capitals, the city plays a familiar role in the movie, thanks to Austria's former frontier position.
As it joined the European Union in 1995, Austria is neither 'Old Union' nor exactly the 'New' one. Previously, it was a kind of neutral country when the Iron Curtain was still dividing Europe. That made it an obvious first step for economic and political migrants from the Eastern Bloc in search of freedom and opportunity. And an equally obvious setting for spy swaps and intelligence transfers.
Some reports claim that Vienna never lost its role in international espionage. At least one thing is sure: film-wise, it remains a symbol of gray activity. It's a go-to city for Grey Men investigating the deep state, just as Zurich seems to be the go-to place for collecting fake passports, unmarked guns, and gold deposits from Swiss bank vaults.
The disguised cities
However – we're sorry to disappoint – the scenes set in Vienna were conveniently also filmed in Prague, as the cities are quite similar to each other. It makes perfect sense if you think about it. Along with many other major Central European cities (including but not limited to Bratislava, Kraków, and L'viv), they share the history of the Habsburg Empire, thanks to which they are relatively alike in terms of architecture and urban planning.
Perhaps the most spectacular scene in the movie (we won't say a word, but you know what kind of spectacularism there is to it) was also filmed in Prague, but – surprise, surprise – this time Prague starred as itself. So, while Prague's Hlavní nádraží, played as the central rail station, and Lyčkovo náměstí in Karlín was supposed to be in Vienna, the Charles Bridge first identifies Prague itself.
The action then moves to the Žižkov district, where the cozy apartment of a retired agent is located. However, the building, which is actually possible to find, is also massively altered by CGI to be even more spectacular and fit the choreography of stunts.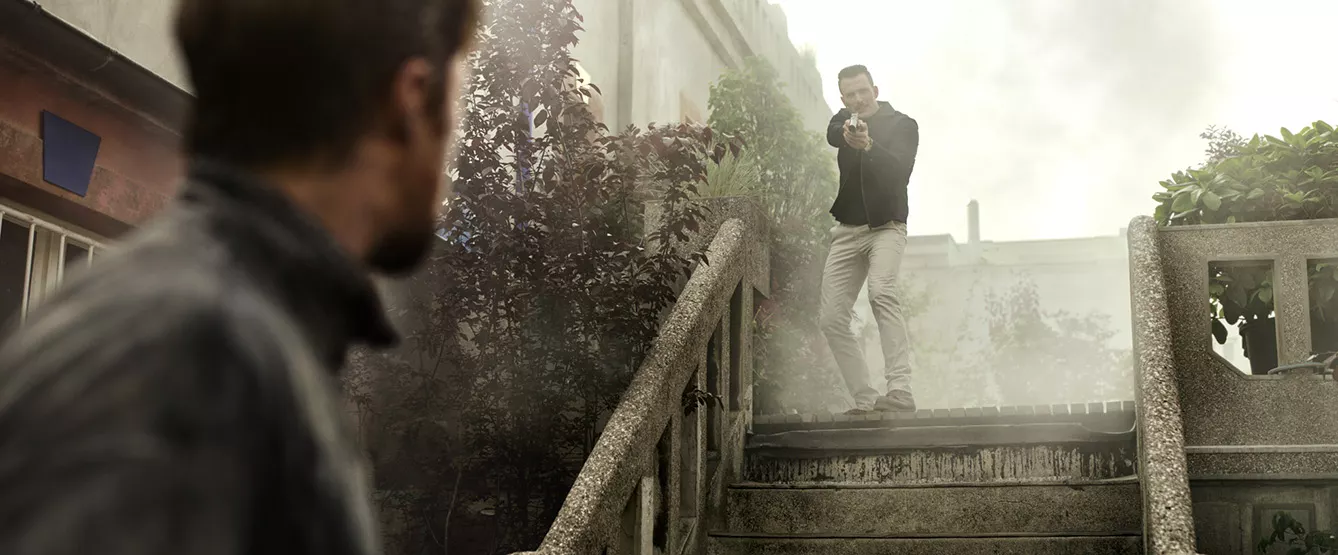 The culmination of the Prague part – which, to be honest, leaves little of Prague intact – is in front of the Rudolfinum, the 19th-century Philharmonic in Prague's old town. But don't worry – you can still visit it and even get there by tram. (Lucky for locals and visitors alike, no trams were actually ruined during filming.)
The mass shooting scene was shot (no pun intended) on location, so Prague residents could see the movie coming a year before it hit the theaters. And while Ryan Gosling struggles for his life in Prague, his opponent leads the action on-screen, keeping a safe distance from the action… in Croatia.
Gray Man locations: Confusion Castle
The CIA safehouse in Central Europe is supposedly located in Zbrka Castle. Are you already buying train tickets to visit Croatia? That's a great idea as train travel is one of the best spy activities you can follow (remember all Bond movies?). But don't get your hopes up when it comes to a visit to Zbrka Castle. It doesn't exist.
Film producers were brilliant there. First off, the word Zbrka just looks very Croatian, but what's more is that non-Croatian speakers are boggled by the lack of vowels that make the word seem impossible to pronounce. It also means "Confusion" in Croatian, so the word really hits the nail on the head.
The confusion has its reasons: the castle in the picture is Château de Chantilly, some 50 kilometers from Paris, France. However, it was copy-pasted into a picturesque, if somewhat dramatized, Dalmatian Coast. To be precise: to Mljet Island. So, if you don't mind the confusion, take a trip to Dalmatia to witness the beauty of its landscape.
Let's go back to Prague for a while, as apart from itself and Vienna, it also played a few bit parts. When the film crew arrived, they took as much as they could from their presence. Therefore, in smaller detail shots, there are parts of the city starring as Baku, the capital of Azerbaijan, and for a brief moment, it was a stand-in for Berlin. With such a splendid history and architectural dignity, its ability to take on such different roles is understandable.
You may be also interested in our article about Bulgaria Hollywood Filming Location